Las Vegas Restaurant Week is Back
The wildly popular, and wildly charitable, Restaurant Week is back.
Las Vegas Restaurant Week happens June 6-17, 2022.
This year's 12-day event, now in its 15th year, provides diners with prix fixe menus at dozens of Las Vegas restaurants, all for a good cause.
When guests order the special, three-course Restaurant Week menus, a portion of the proceeds goes to Three Square Food Bank.

Restaurant Week is an opportunity to discover new Las Vegas restaurants while helping feed those in need in Southern Nevada.
You can check out the full list of participating restaurants on the official Restaurant Week Web site.
We counted about 180 restaurants taking part, but we are not a great counter, which is why we rarely win at blackjack.
Given the number of restaurants involved with Restaurant Week, you are undoubtedly looking for recommendations from a noted restaurant expert. Too bad. You have us, so just deal with it.
For starters, we're fairly sure you haven't tried Superfrico at Cosmo yet.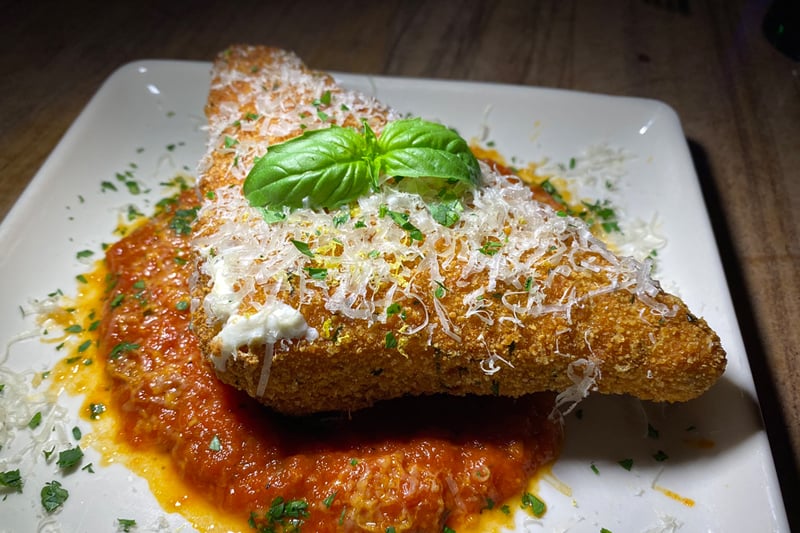 Downtown's Triple George Grill is reliably great.
Tailgate Social at Palace Station is worth a try, as is Pizza Rock (downtown, not Henderson).

Other good bets: One Steakhouse at Virgin, Le Thai on Fremont East, Lago at Bellagio and, of course, Joe's Seafood, Prime Steak & Stone Crab at Forum Shops.
There are lots of other options, so dive in.
Our only other advice for Restaurant Week is skip the places with shady service fees. They include Alexxa's, Dick's Last Resort, Beer Park, Cabo Wabo Cantina, Chayo Mexican Kitchen and Kassi Beach House. We don't care how charitable these places claim to be. Their nuisance fees suck.
From each meal purchased during Restaurant Week, the venue donates $4, $5 or $6 per meal to Three Square Food Bank.
For every dollar donated to Three Square, the charity can provide up to three meals to local families experiencing food insecurity, a fancy way of saying they're hungry.
Naturally, if you'd like to skip the whole dining out experience, Three Square is happy to take direct financial donations.
Las Vegas Restaurant Week is the perfect excuse to satisfy your craving for new culinary experiences while helping those less fortunate.