Next Level Bacchanal Buffet is Back at Caesars Palace
The Bacchanal Buffet at Caesars Palace is back and better than ever.
The variety and quality of this buffet are unmatched on the Las Vegas Strip.
Combine that with the euphoria of guests being able to serve themselves at a buffet again, and Bacchanal Buffet has regained its place as as must-try dining experience.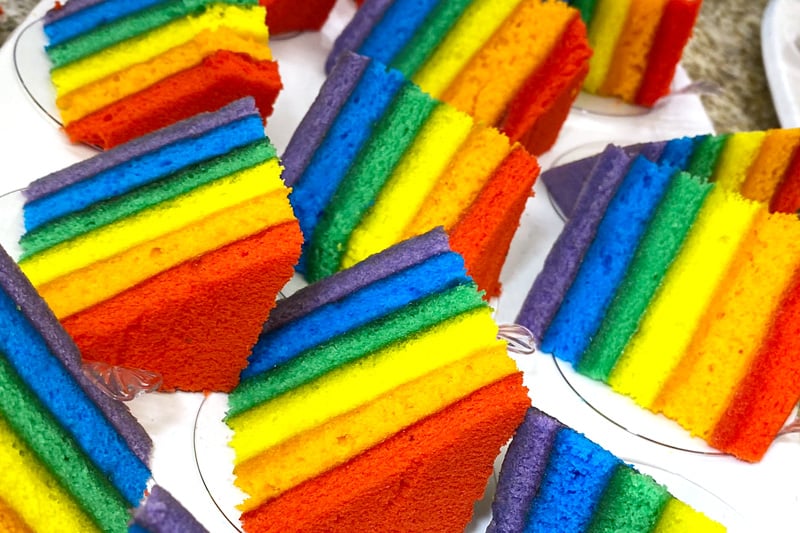 Bacchanal Buffet reopened May 20, 2021, to much hoopla.
It was big deal because many wondered if Las Vegas buffets would ever come back following the pandemic.
Two buffets, at Cosmo and South Point, have plugged along with an altered format for months (the food was served by attendants), but Bacchanal Buffet's reopening marks a return to buffets the way Mother Nature intended.
A hundred dishes. Outstanding freshness and quality. Self-service. That's right, it's time to tong again.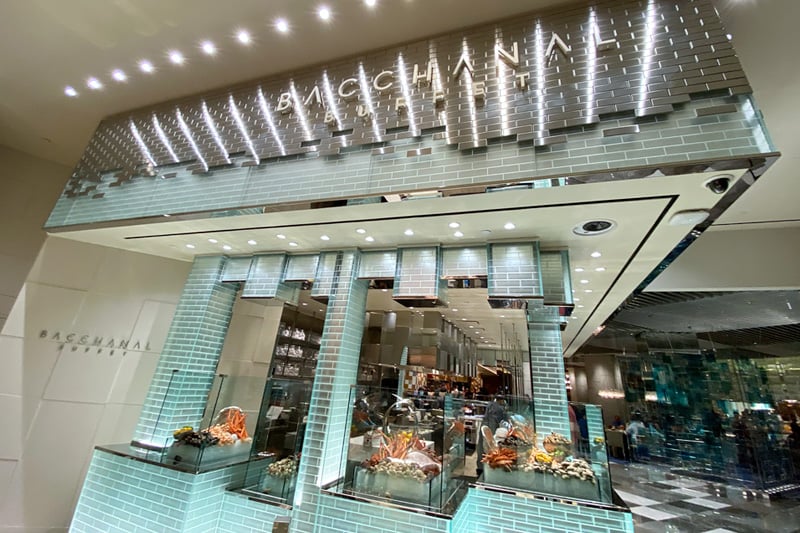 Oh, and fully vaccinated guests need not wear masks.
Put simply: Guests are eating it up. Let's take a look around.
Visiting the Bacchanal Buffet after more than a year of being closed provides a genuine sense of glee, as well as a feeling of complete overwhelm.
There's just so much to try, and virtually all of it is extraordinarily good.
People who balk at the $65 price apparently don't eat out much in Las Vegas.
The seafood and meat stations alone are worth the price of admission.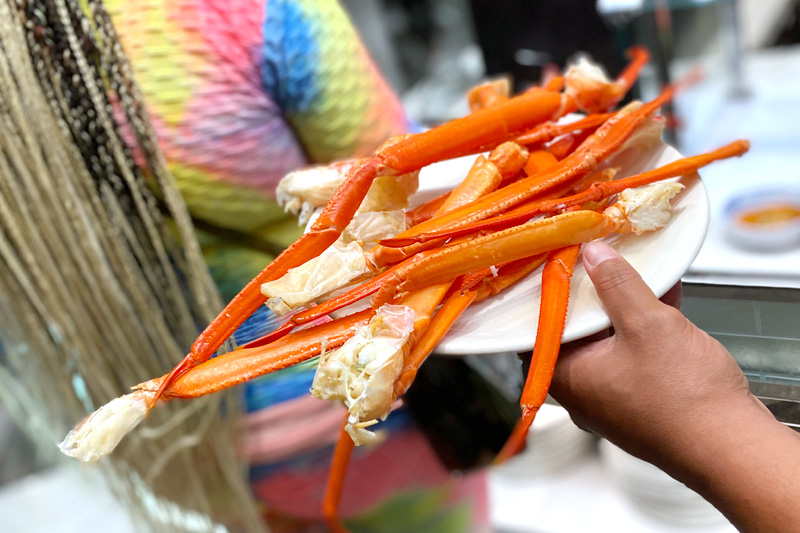 If Bacchanal's price still seems daunting, visit any mid-level restaurant in Las Vegas and order a salad, appetizer, entree and dessert. Note the price. That's for four things. At Bacchanal, add 96 more menu options. Unlimited amounts of it.
We aren't a math person, but by any measure, Bacchanal is an undeniable value.
Bacchanal Buffet got a $2.4 million renovation while it was closed, but we honestly couldn't tell where it was spent. The 25,000-square-foot space has always been gorgeous. Bacchanal Buffet originally cost $17 million.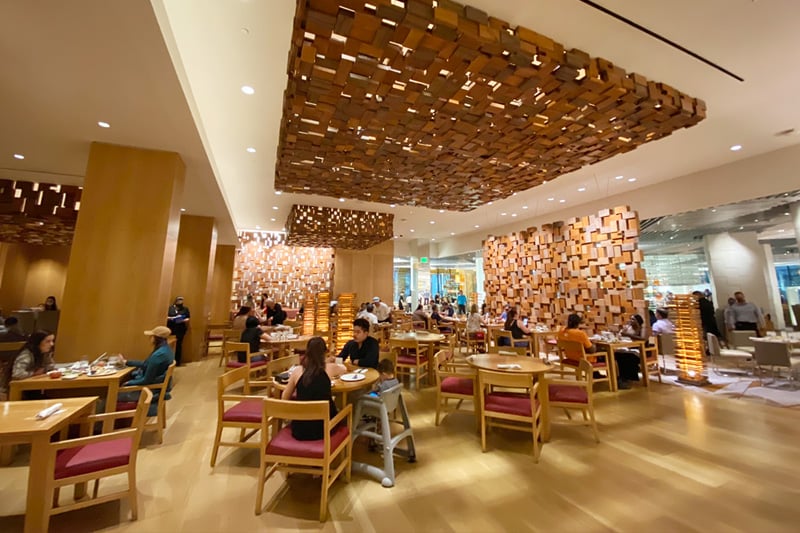 The buffet has nine open kitchen areas, and staff seem genuinely thrilled to be back to doing what they love, including piling plates high with crab legs.
Prior to the pandemic, Bacchanal Buffet served lots of small plates, and that continues to be the case.
New, however, are roaming carts. Or, more accurately, cart, as we only saw one during our visit. These carts presumably deliver dim sum, but during our visit, it was the Wagyu hot dogs and that's it. Tasty, though.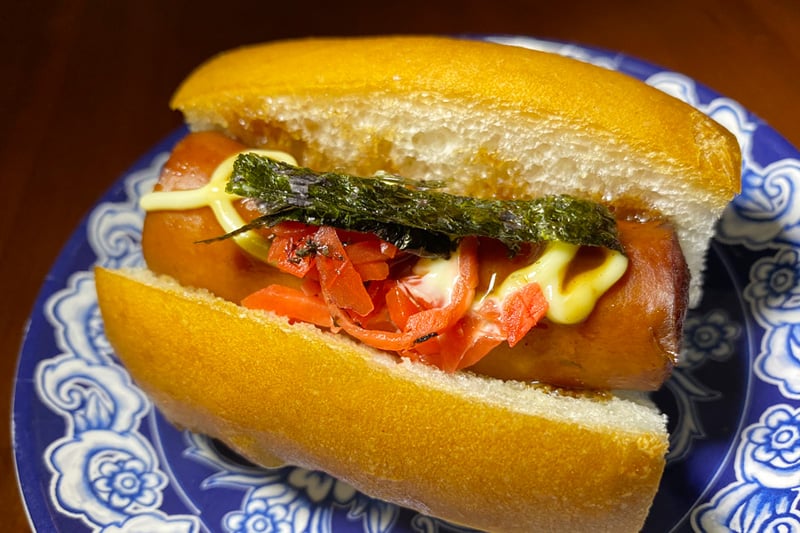 A change guests will definitely notice is the way reservations are made. Guests no longer hang out in long lines. You book a reservation and arrive at your reservation time.
Bacchanal Buffet reservations through OpenTable is new, so take full advantage.
Plan ahead, because the buffet is incredibly popular at the moment. Partially because there are few buffets operating in Las Vegas right now, but mostly because Bacchanal Buffet is awesome.
There's a stated time limit of 90 minutes, but it's not being strictly enforced, and if you need more than 90 minutes, you're doing dining out in Vegas wrong. There's a lot to do, so get busy doing it.
Before you head to Bacchanal, you'll want to check out our 10 Ways to Make the Most of a Las Vegas Buffet.
Our top buffet tip: When you first arrive, walk the entire buffet without a plate. This is so you can build a strategy without being tempted to fill your plate impulsively.
Your capacity is limited, and you have to save room for dessert. Sorry, that should be plural, "desserts."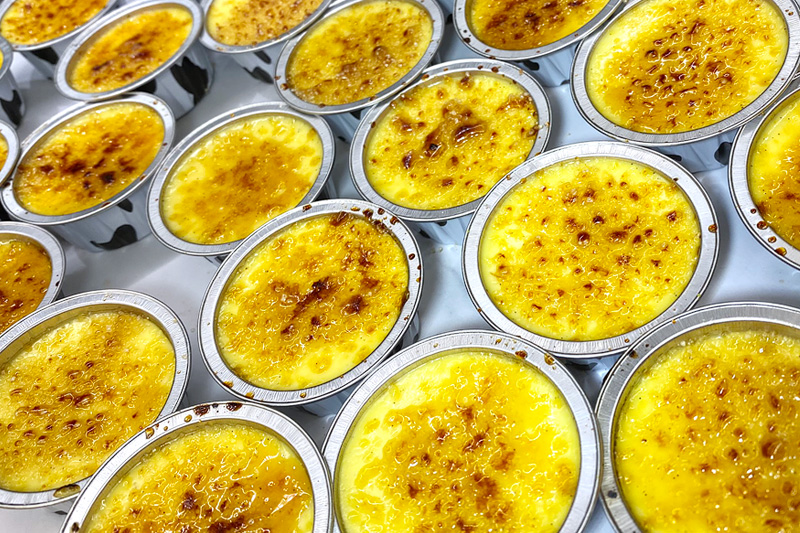 Oh, and here's out other buffet tip: Tip. Tip the Wagyu hot dog cart guy, anyone preparing a dish to order, the gelato scooper and, most importantly, your servers.
Figure on tipping at least $5 per person at your table when you're finished with your meal.
If that seems to fly in the face of long-standing cheapness, note how often your server brings drinks, clears used plates or checks on you throughout your visit.
If you think buffet servers do less than typical servers, you're barking up the wrong pasta station. Why, then, are they tipped so much less than servers at other restaurants? Don't get us started.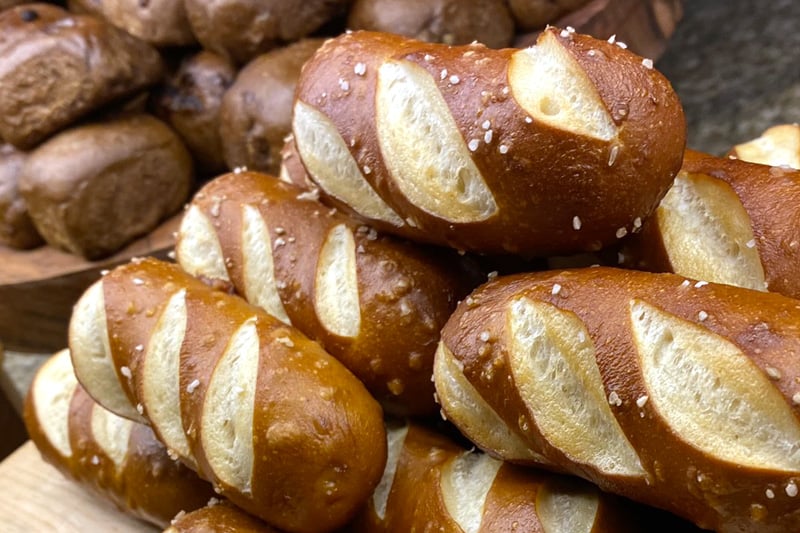 Beyond the vast selection of food, there's a beverage menu.
It's worth noting there's a special deal on beverages as you enter the buffet. Buy a drink coupon for $12, and it's good for any cocktail, glass of wine or two beers. That's about a $4 savings on each drink.
High maintenance people with peculiar dietary requirements will find vegan, vegetarian and gluten-free menus. Take a look.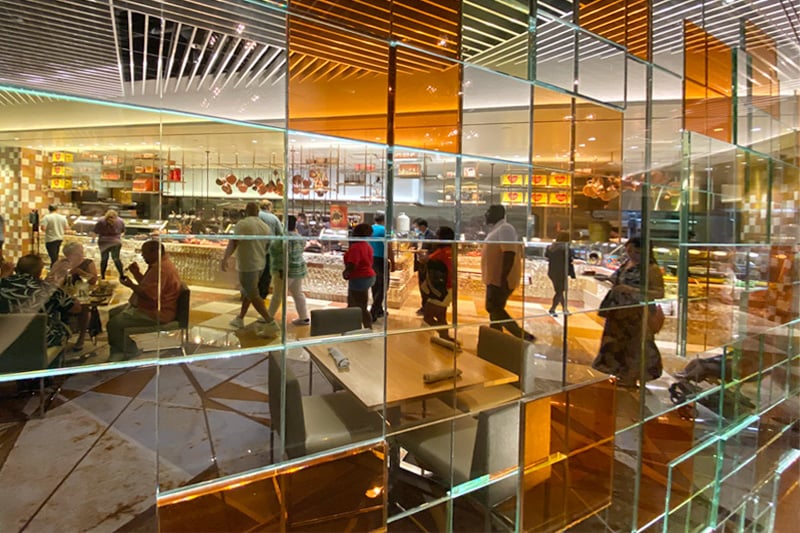 Bacchanal Buffet is simply a unique, exceptional Las Vegas dining experience, and we're thrilled it's back.
The fact is, many Las Vegas buffets won't be returning. For example, we hope you weren't emotionally attached to the buffet at Circus Circus. It's being replaced with a food court. The Flamingo buffet is also done, and TI's buffet has also been nixed.
Casinos are re-evaluating the costs associated with buffets, and some are bailing on them altogether. The loss leader era of Las Vegas is done.
Check out what's happening with Station Casinos buffets. So-called experts like us think they aren't coming back. See more.
The fact Bacchanal reopened means it's a winner, and there's no better way to confirm that fact than a visit.
Bacchanal Buffet isn't just a restaurant. It's a culinary dream come true. It's over-the-top excess without compromising quality. It's a story. It's something for absolutely everyone.
Bacchanal Buffet is a succulent, sinful symbol Las Vegas is not only back, but as adept at overwhelming the senses as ever.