Metropolitan Opera Calls on Las Vegas to Keep the Fat Lady From Singing
A recent episode of "60 Minutes" featured Metropolitan Opera's imaginative new take on Giuseppe Verdi's three act opera, "Rigoletto."
"Rigoletto" tells the timeless story of who-the-hell-knows-what. Blah blah licentious duke blah blah curse blah blah seduction blah blah assassins.
What we do know for certain is New York's Metropolitan Opera recently re-imagined this classic opera in an utterly fresh context. The new star of the show? Las Vegas.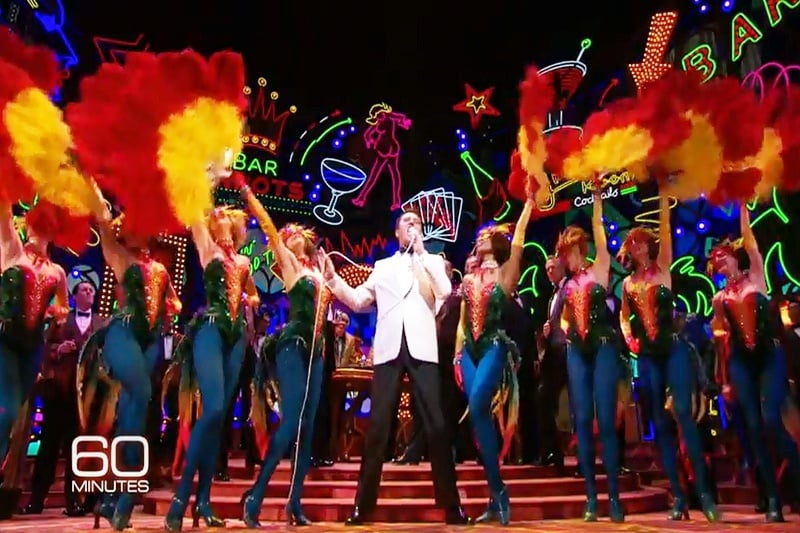 Why Las Vegas? Well, opera doesn't have the following it once did. "60 Minutes" correspondent Bob Simon describes opera audiences as people "who might not be around much longer." So, if you want to reach a new audience, to keep your art form relevant, you tap into the most electric city on Earth, a destination that never goes out of style, right?
You might call it the "opera house edge." So long elitism, hello populism.
As Simon says, "Giuseppe Verdi set his tale of debauchery, lust and vengeance in a corrupt court in 16th century Italy. This one plays out in its modern equivalent: Las Vegas in the 1960s."
Check out some highlights of the production on "60 Minutes." (Skip eight minutes in to get to the Vegas part.)
https://www.youtube.com/watch?v=C_Xvm46ZhwI
As they are so often in Las Vegas, the stakes are high for the Metropolitan Opera, too. New takes on shows like "Rigoletto" could help keep the art form alive.

Sometimes, people say Las Vegas has no culture. Well, this is proof it has so much, sometimes it even exports it.