New Tipsy Robot Bar Headed to Venetian
A popular bar and attraction featuring robot bartenders, Tipsy Robot, is expanding to Grand Canal Shoppes at Venetian.
Tipsy Robot's robot bartenders have been winning over visitors at Miracle Mile Shops at Planet Hollywood since 2017, and they're a hoot. If "hoot" is still a word people use.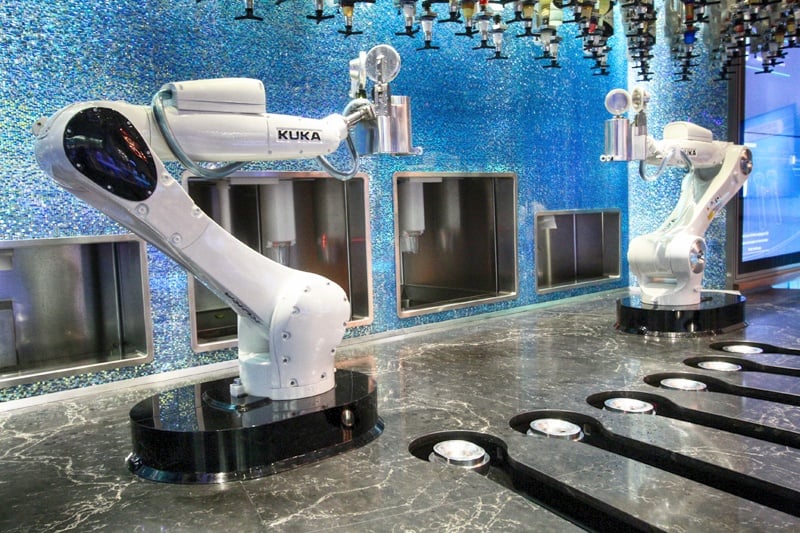 We're told the new location of Tipsy Robot at Venetian will feature new robots, as there have obviously been a lot of technological advances since 2017.
The Tipsy Robot bartenders make a wide variety of mixed drinks (the Miracle Mile location offers 59 liquor brands) with precision and flair, and they're mesmerizing to watch.
Here are the robot bartenders at work.
Drinks made by the robots take about 90 seconds to prepare.
Whenever we talk about Tipsy Robot, we inevitably hear cries of "Robots are taking all the jobs!" They might be, but this isn't that.
There are human bartenders at Tipsy Robot as well. Also, while customers order drinks through kiosks, there are attendants who facilitate the experience.
Tipsy Robot at Venetian will employ 8-10 humans, so you can stop with the "Terminator" and "Matrix" jokes.
You can read more about Tipsy Robot here.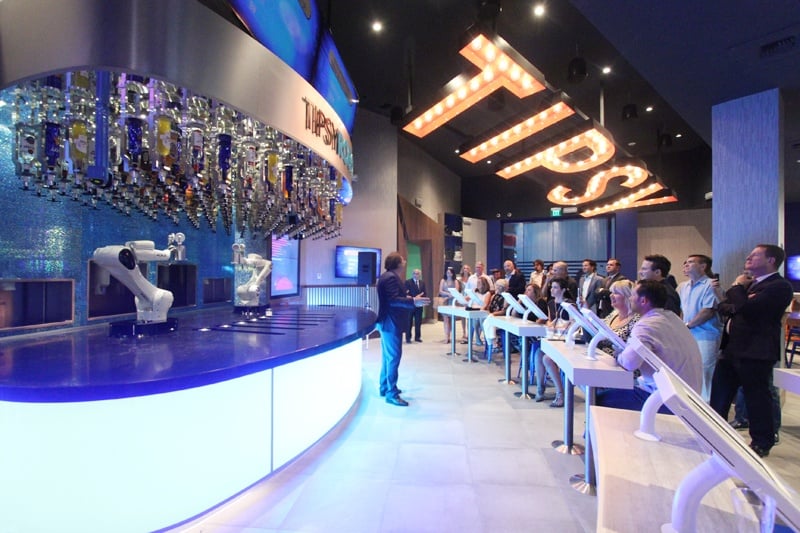 The new Tipsy Robot at Venetian is expected to open in October 2022.
We'll be able to share the exact location soon, we're told.
We're a big fan of Tipsy Robot, and happy to be able to share news of its expansion first!
If you haven't stopped by the Tipsy Robot at Miracle Mile Shops yet, you're missing out on the "first land-based robotic bar." Swing by to see robots dance while they prepare your favorite cocktail.
Part attraction, part lounge, part show, Tipsy Robot is a fun, quirky diversion you can only find in Las Vegas. And possibly on a Royal Caribbean cruise ship, but mostly Las Vegas.