Austin "Chumlee" Russell's Candy Shop Opens at Pawn Plaza in Downtown Las Vegas
Austin "Chumlee" Russell, one of the stars of the Las Vegas-based "Pawn Stars" reality series, has opened a new candy store, Chumlee's Candy on the Boulevard.
The candy shop is located in Pawn Plaza, a shopping complex adjacent to the World Famous Gold & Silver Pawn Shop made, y'know, world famous, on "Pawn Stars."
During our recent visit, Chumlee himself was greeting fans at the shop and said he expects to do so often.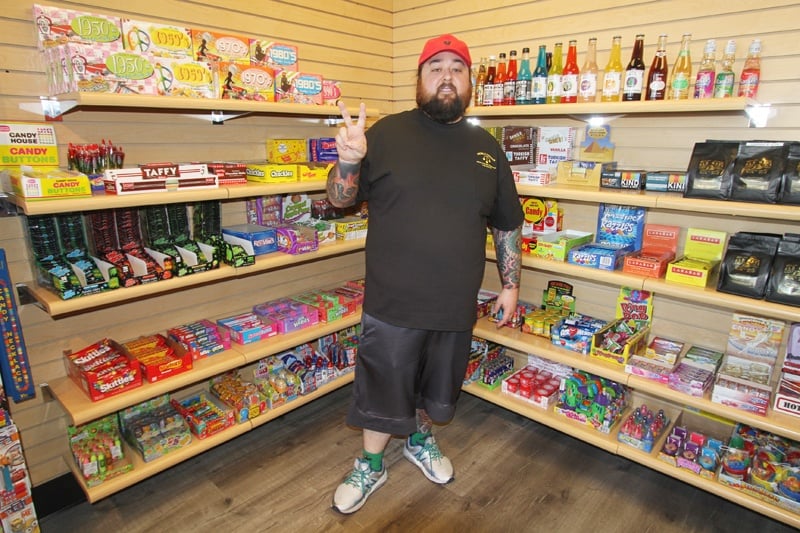 The shop is co-owned by Chumlee and his brother, Sage Russell.
Chumlee's candy shop is diminutive, as it inhabits a shipping container, but has a solid collection of sweets, including many retro candies sure to strike a nostalgic chord with guests.
The candy selection reflects Chumlee's personal favorites such as Bottle Caps and Razzles.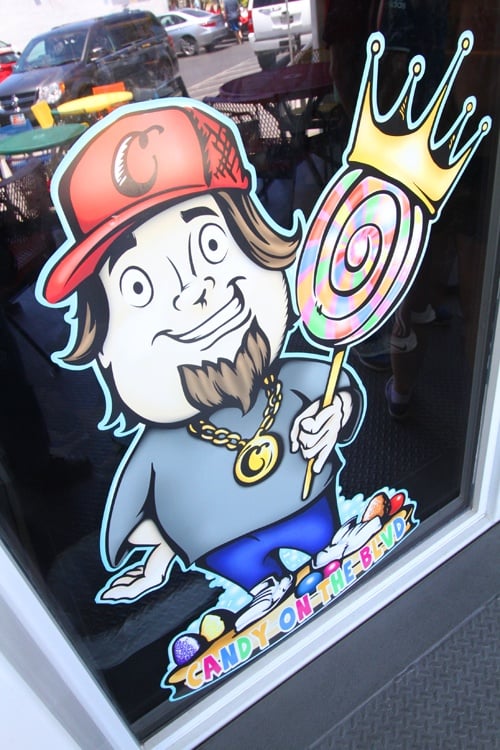 The prices are a tad on the steep side, so don't think of it as "candy," per se. The candy is just an excuse to rub elbows with a reality TV star. They aren't candy cigarettes, they're "Pawn Stars" mementos, emphasis on the Mentos. Which we don't recall seeing at the shop, but just play along.
Oh, that's right, we went for the candy cigarettes ($2). We also snagged SweeTarts ($2.75, deep breaths), Red Vines ($2.45), Pop Rocks ($1.85) and candy buttons ($1.97).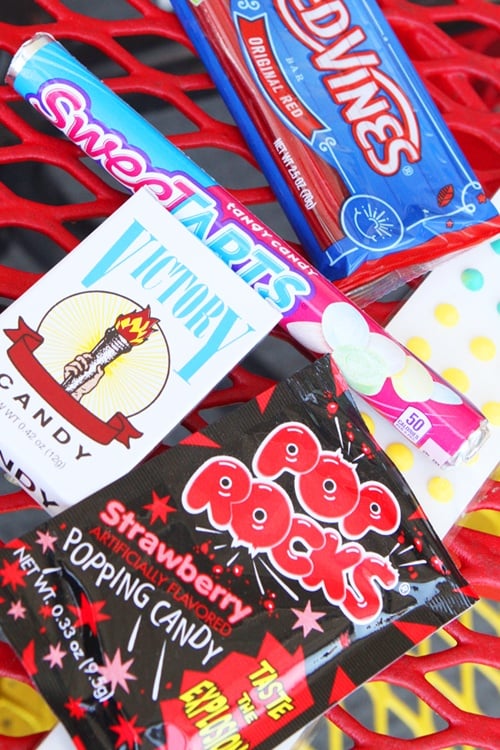 Chumlee and his brother Sage were helpful and friendly, indulging requests for autographs and selfies.
Our receipt said "Cashier: Austin Russell," but his brother was actually the one pulling cashier duty.
There was a short line outside the shop during our visit, mainly because the store can only accommodate six guests at a time.
The shop is open noon to 5:00 p.m., Wednesday through Sunday (closed Monday and Tuesday).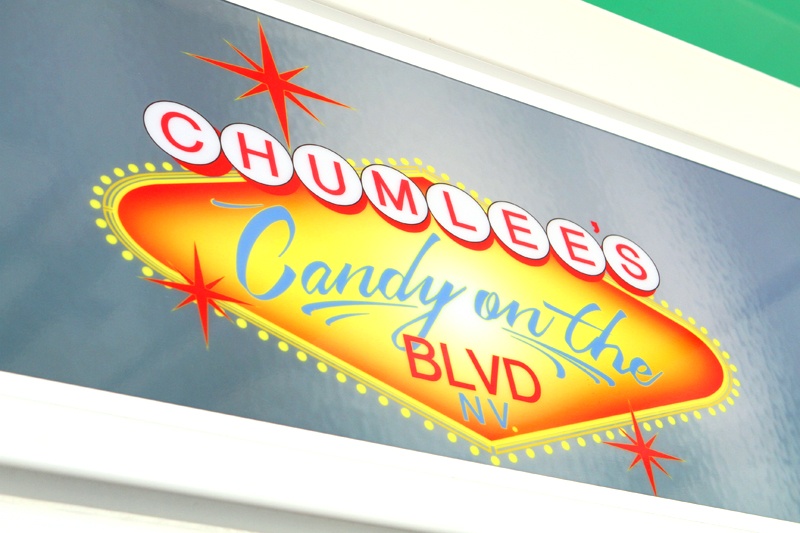 Pawn Plaza has had quite a bit of turnover in recent months, so it's gratifying to see another new tenant in place.
We quite like the nearby Jared's Old Fashioned Hot Dogs & Hamburgers, as one does not live by candy buttons alone.
Here's hoping Chumlee and his brother can make a go of Chumlee's Candy on the Boulevard. It's unknown if "Pawn Stars" will be picked up by the History network for a 15th season, so it's an ideal time for the show's stars to explore other ventures.