The Shocking Story Behind the Biggest Ass in Las Vegas
In downtown Las Vegas, it's hard to miss Hennessey's Tavern. The popular restaurant and bar sits beneath what's billed as the "world's largest pint glass."
The 85-foot tall pint glass is adorned with the Bass Brewery logo, with the word "Bass" in neon. That is, of course, until some of the neon goes out, then you get an interesting phenomenon.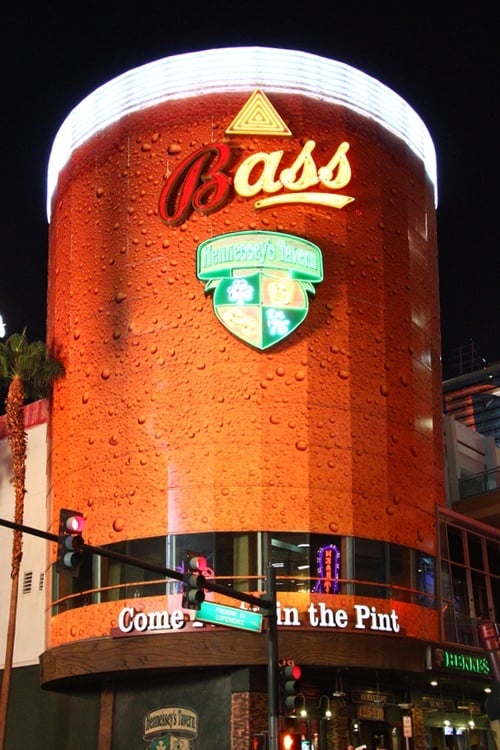 Mildly amusing, right?
But neon burning out wouldn't warrant a story in an award-winning Las Vegas. Which you're now reading, in case that wasn't super obvious.
Here's the inside scoop on the giant "ass": From what we hear, Hennessey's management sometimes butts heads with the establishment's liquor distributor. Occasionally, the ongoing tiff gets so nasty, the letter "B" on the sign is turned off, intentionally, as a way of letting the distributor know who's "oss." (See what we did there?)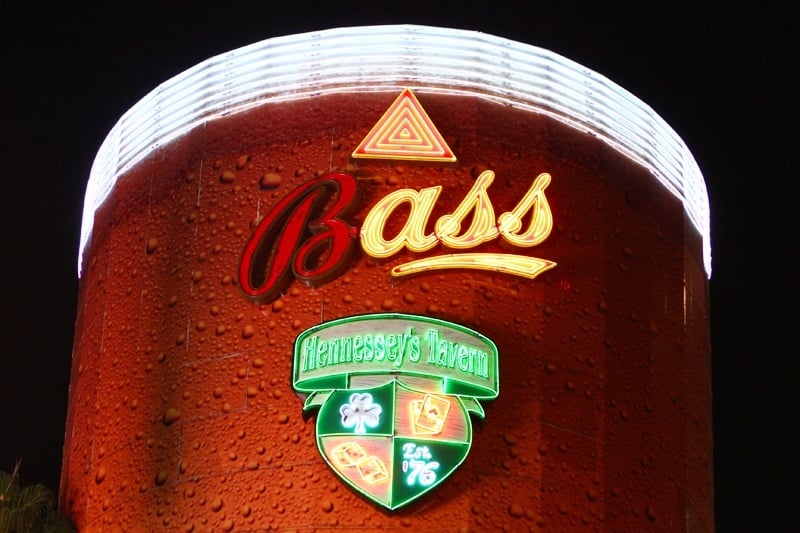 Each time Hennessey's comes to terms with the distributor, the "B" is turned back on, and all is right with the world.
That is, until tensions rise again, then sure enough, Hennessey's is sure to show its ass once more. It's a vicious, but wildly entertaining, cycle. Now you know!