Axe Hole Las Vegas Hits the Mark at Neonopolis
When you think about fun things to do in Las Vegas, axe throwing may not immediately spring to mind. Maybe it should.
Axe Hole, a new offering at Neonopolis in downtown Las Vegas, provides guests the chance to test their mettle by tossing axes, knives, spears, throwing stars and other sharp objects at targets.
We are not entirely sure what a "mettle" is, but it sure does sound like something you'd want to test.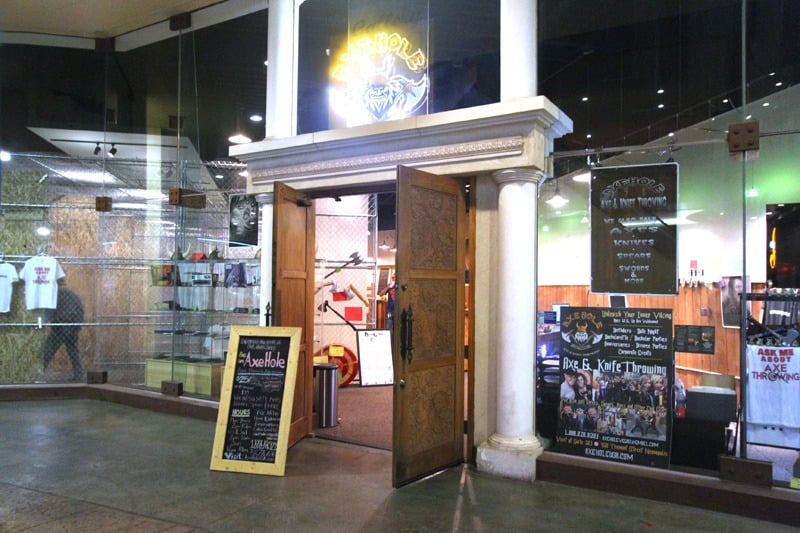 Axe Hole follows on the heels of another axe-throwing emporium, Axe Monkeys, which made its debut in Las Vegas in March 2017.
At first, we were doubtful an axe-throwing operation could succeed in Las Vegas, but our doubts were punctured the moment we hit a bull's eye and heard a magical sound.
"Thook."
When you land a hatchet perfectly, you're hooked. Do it when you're competing against friends, and axe-throwing becomes an obsession.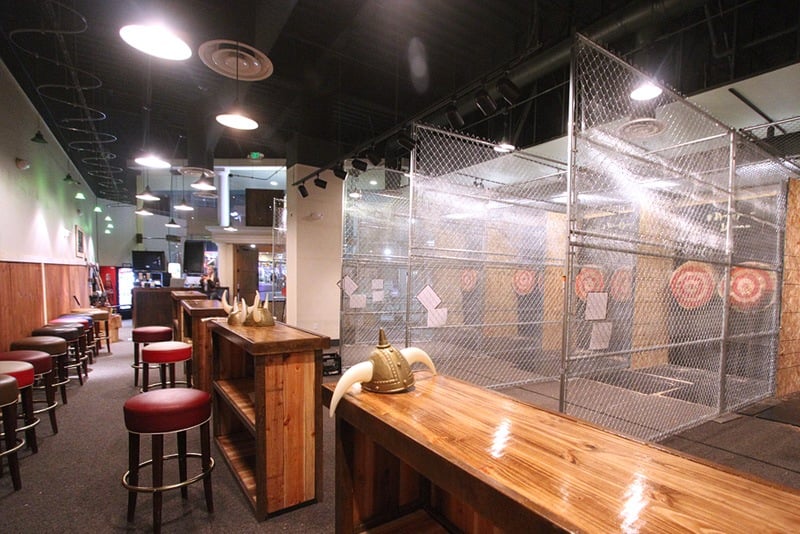 At Axe Hole, $25 per person gets you an hour of throwing time. If you can't commit to an hour, you can do 15 tosses for $15. We're telling you right up front, you will not be able to stop at 15, so spring for the hour.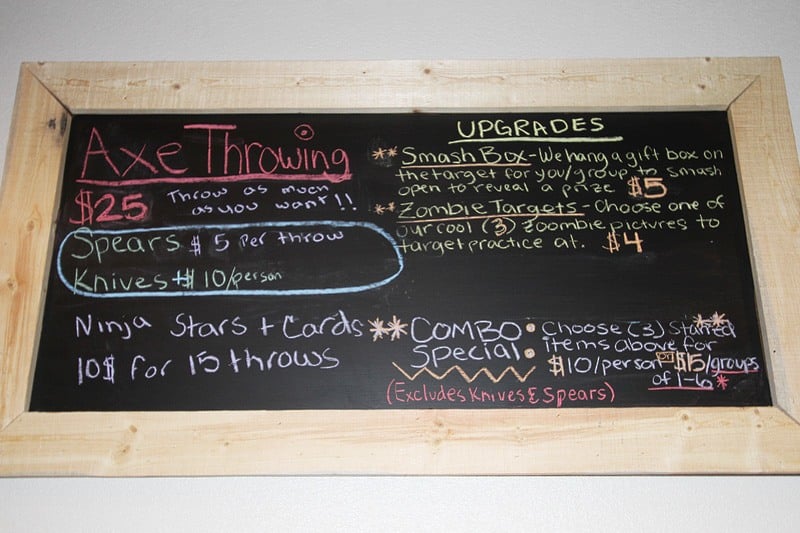 At first glance, axe-throwing would seem to appeal more to men than women, but because the activity relies more on technique than strength, women excel at it.
Axe Hole staffers provide expert coaching so guests can make the most of their time using the throwing lanes.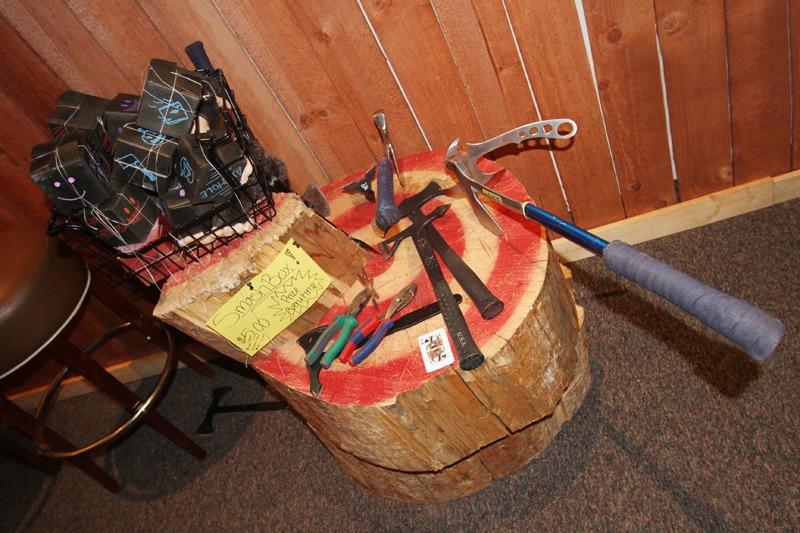 Axe Hole keeps things interesting (as if throwing axes wasn't inherently interesting enough) by selling zombie targets ($4) and "smash box" targets ($5).
A smash box is hung from a target, and an accurate toss will break it open to reveal a prize.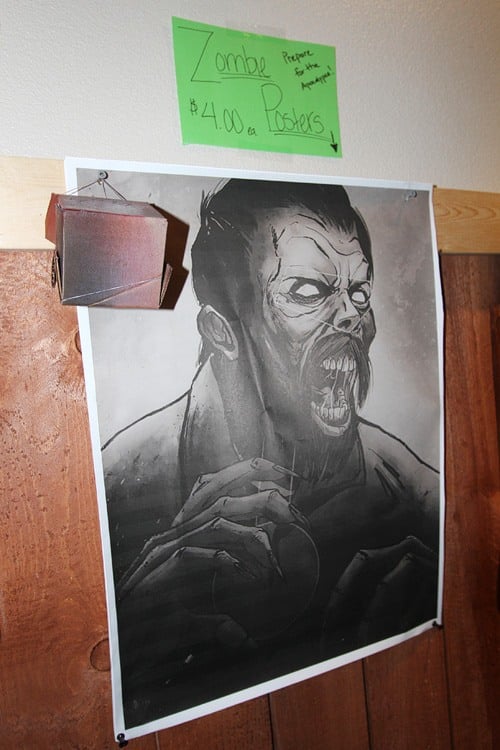 Guests at Axe Hole must be 10 or older to throw, and closed-toed shoes are required to take part in the festivities.
Axe Hole is an entertaining, offbeat way to let off steam and unleash your inner viking in downtown Las Vegas.
Get more details at the official Axe Hole site. And, yes, we really enjoy saying Axe Hole.