Cirque-Style "Celestia" Closes Permanently at The Strat
While a number of Las Vegas shows are returning to their theaters after more than a year of being dark, that's not the case for "Celestia" at The Strat.
We hear "Celestia" has closed permanently and won't be back.
The show, performed in a giant tent, was well-received, but had a relatively big cast (with the associated big budget), so we trust returning didn't just pencil out following the pandemic.

We've heard the production will seek another location for its 30,000-square-foot tent, but we've heard that tune before.
In this instance, we hope that's the case, because the family-friendly show was well done and a solid value. Tickets were as low as $29, a fraction of the cost of a real Cirque du Soleil show.
The permanent closure isn't great news for the approximately 30 performers in the show specializing in circus-style specialty acts.

A highlight of the show (or any show, really) was the "Wheel of Death." How do we put this delicately? Dudes be kray.
"Celestia" opened June 5, 2019.
"Celestia" is a reminder that while Las Vegas entertainment is coming back, not every show can or will.
Shows and their profitability are being scrutinized like never before, and difficult decisions are being made affecting the lives and livelihoods of many talented performers, technical crews and myriad others who support such productions.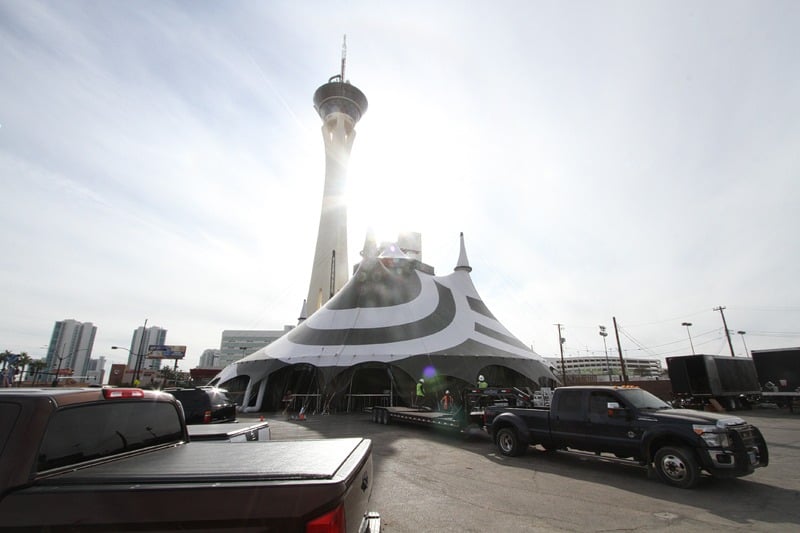 We're rooting for "Celestia" to find a new home, and you'll hear about it when we do.