New Sportsbook at The D Las Vegas Means Five Shows Are Done
Sports are a big deal, and a big draw, at The D. So, it's not all that surprising to hear the downtown casino will turn its showroom into a proper sportsbook.
The closure of The D's second floor showroom means its five resident shows will be out as of Jan. 5, 2020.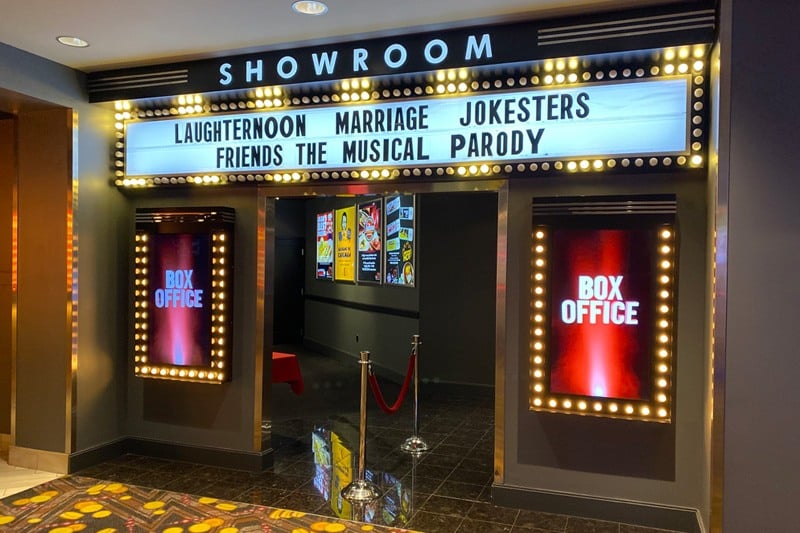 The five shows closing at The D are: "Marriage Can Be Murder" (dinner show, never saw it), "Laughternoon" (entertaining, family-friendly show featuring Adam London), "Friends, The Musical Parody" (valiant effort, but forgettable), Jokesters Comedy Club (missed this one, too) and "Defending the Caveman" (the only show we've ever seen that was so bad, we walked out, then saw it another night with a different actor, just so we could walk out again).
"Marriage Can Be Murder" recently celebrated its 20th anniversary, with more than 6,000 performances under its belt. The dinner show originally opened at the Showboat Hotel & Casino.
The announcement of a new sportsbook at The D comes on the heels of a recent retooling of The D's diminutive sportsbook not too far from the showroom. The unveil of that sportsbook happened in conjunction with a renovation of our home away from home, Vue Bar.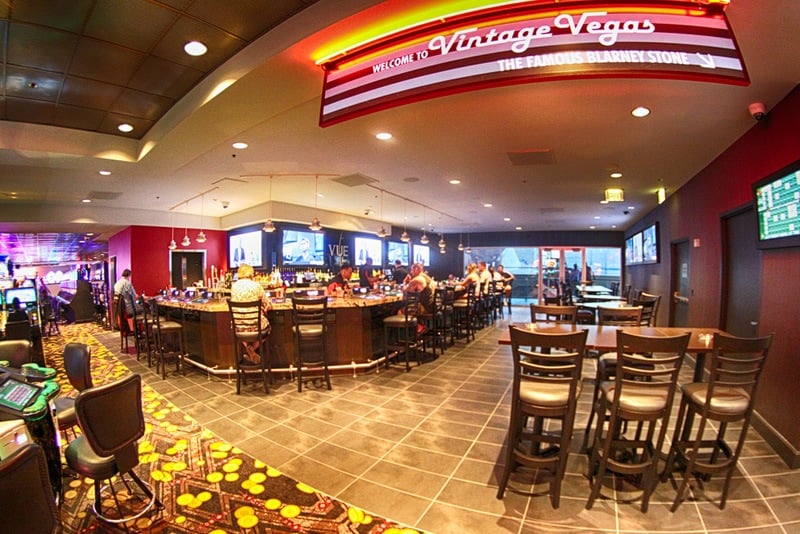 The showroom at The D never seemed an especially good fit for the casino. Downtown is much more about drinking and gambling than it is about theatrical productions.
Aside from the current crop, the only other show we can remember seeing in The D's showroom was "Ja-Makin-Me-Laugh," a show so awful it made "Defending the Caveman" look like "The Book of Mormon."
Oh, and "Aussie Hunks" may have been there for a minute. Otherwise, we have no explanation for having taken this photo in 2015.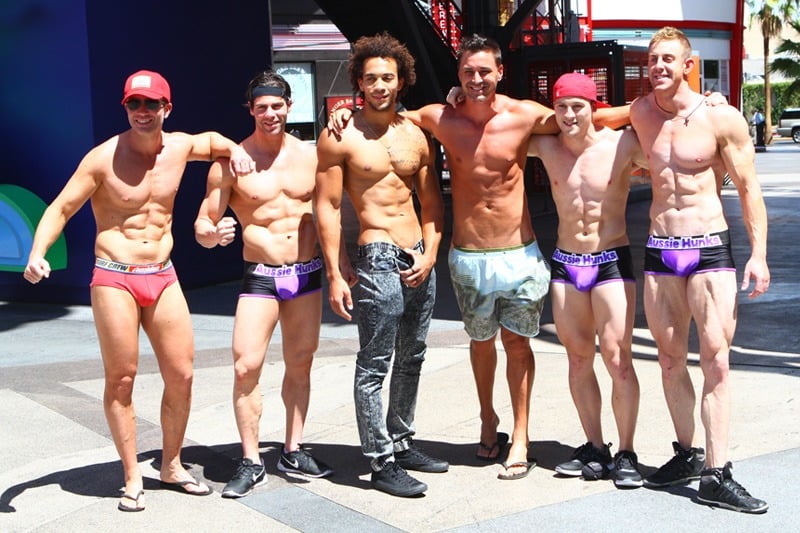 The new sportsbook at The D follows the recent launch of Circa Sports, a sports betting venture from brothers Derek and Greg Stevens.
The Stevens own The D, Golden Gate and the under-construction Circa Las Vegas resort. Circa is expected to open in Dec. 2020. (Note: We work in digital marketing at Fremont Street Experience as our day job. The D is a partner casino.)
We trust a couple of the shows displaced by the closure of The D's showroom will find new homes. Hopefully, not all of them. Because life's too short for entire shows centered around losing TV remotes and leaving the toilet seat up. All due respect to toilet seats.