New 3-D Animation at SLS Las Vegas Center Bar Has Legs
The high-res video screen above Center Bar at SLS Las Vegas puts on a great show, especially the 3-D effects.
Our video of a 3-D face is testament to that fact, having been viewed nearly half-a-million times on YouTube. See the 3-D face.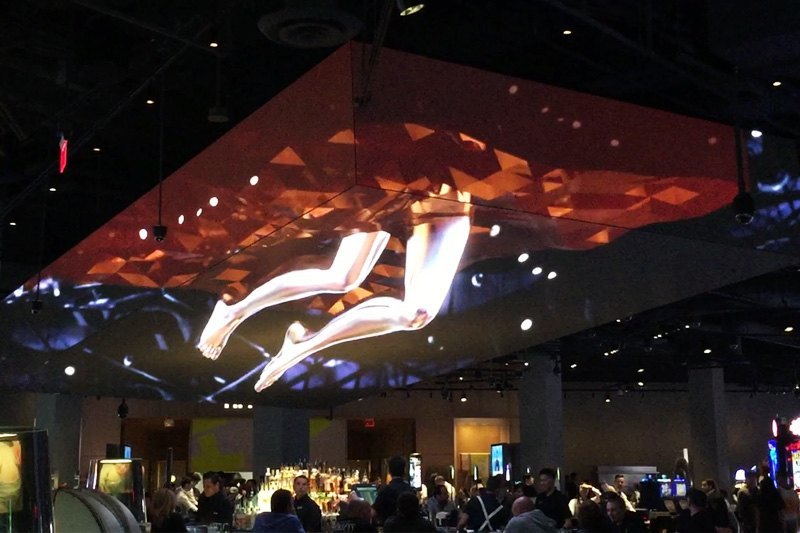 SLS Las Vegas, formerly the Sahara hotel-casino, recently unveiled a new 3-D segment featuring a metallic pair of woman's legs.
Take a look.
As with the computer-generated face video, you have to stand in just the right spot to get the full 3-D effect. The best place to stand is between the casino's main entrance and Center Bar. Off to the side, not so much.
The video screen over Center Bar is one of 12 at the resort made by Daktronics, a company whose name was apparently inspired by a cat coughing up a fur ball. Read more.
More 3-D animations are in the works, as they've turned out to be a popular photo op and conversation-starter for the casino.