Failed, Dismantled Harmon Hotel is Now Little More Than a Nub
The Harmon Hotel on the Las Vegas Strip never hosted even a single guest, and now, it's almost a memory.

Construction of The Harmon, part of CityCenter, was halted after serious defects were found, and the building has been painstakingly dismantled over time, floor by floor.
The Harmon was originally supposed to have 49 floors, but in the end, the structure had 28.
The deconstruction process is nearing completion, with just a few floors remaining.

Lawsuits resulting from the Harmon fiasco have been settled, with MGM Resorts paying $173 million to resolve the matter.
Here's a "before" photo, for scale.

The dismantling of The Harmon is expected to cost $11.5 million.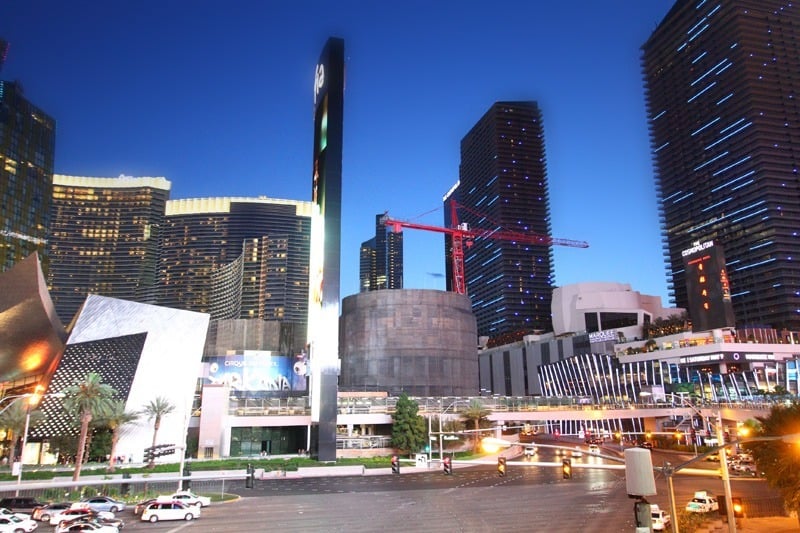 Soon, The Harmon will be just another quirky, funny-sad twist in the story of Las Vegas, a pre-emptive "implosion" sans fanfare.
Only in Vegas, baby.