Nevada Governor Announces First Phase Reopen of Las Vegas on May 9
Nevada Governor Steve Sisolak announced Las Vegas will begin the process of reopening at 12:01 a.m. on Saturday, May 9, 2020.
In a news conference on May 7, 2020, the governor said Nevada is on track to meet "gateway benchmarks" related to COVID-19 to enter the first phase of a limited reopen.
Unfortunately, casinos aren't among the non-essential businesses which will reopen on May 9. Glass half full, though.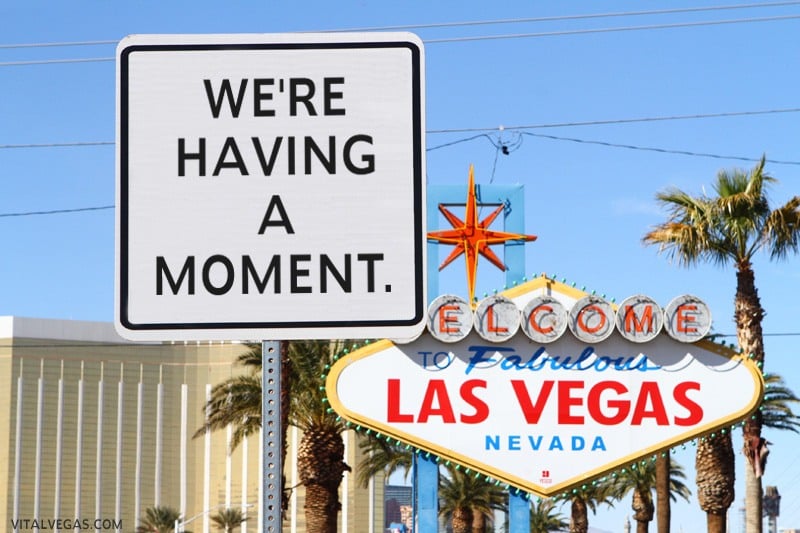 In phase one, restaurants can open, with certain restrictions. Restaurants must require employees to wear face coverings and encourage customers to do so as well. Restaurant capacity will be limited to 50 percent of seating capacity. Tables and booths must be spaced six feet apart. Bar tops and bar areas within restaurants will remain closed.
Barber shops, hair salons and nail salons can also reopen with restrictions, including six foot social distancing. No walk-ins will be allowed.
Retail stores can also reopen, with restrictions including capacity limitations (no more than 50 percent occupancy). This will also apply to grocery stores and "big box" stores which have not had those limitations to-date.
Retail cannabis stores are encouraged to do curbside service, but can now reopen.
Here are some details.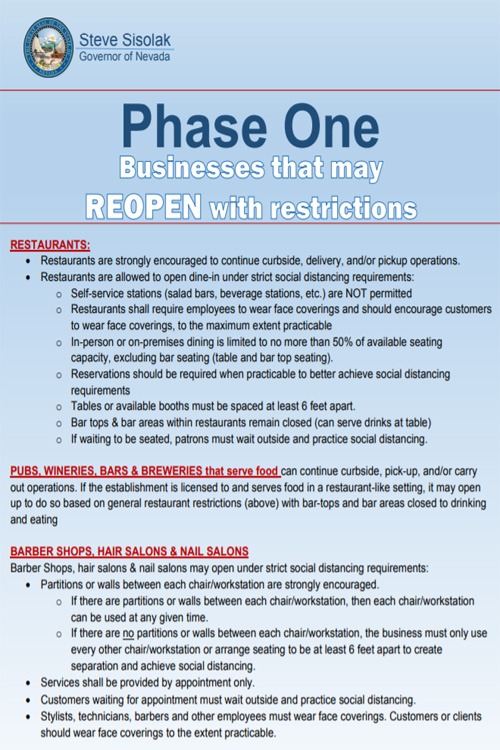 Here's more related to retail stores and cannabis shops.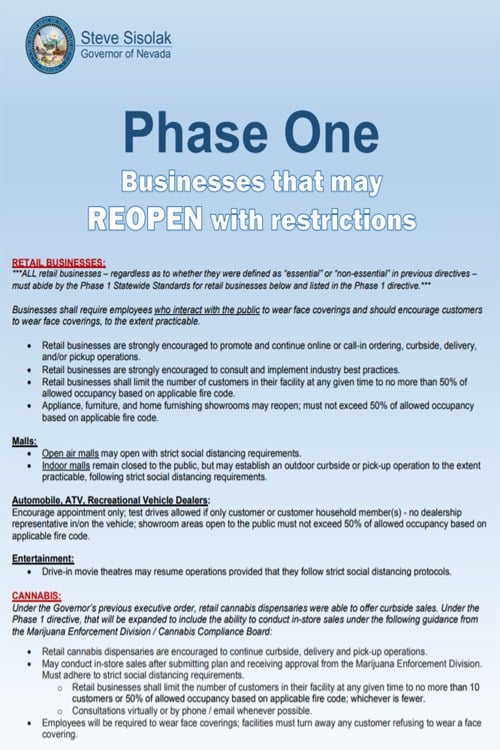 All businesses are required to have employees wear masks during phase one.
The Governor reiterated vulnerable populations need to continue to shelter-in-place.
Not reopening in phase one: Casinos, bars, nightclubs, taverns (that don't serve food), gyms and fitness facilities, entertainment and recreational venues (bowling alleys, movie theaters, etc.), strip clubs and brothels, massage parlors, tattoo shops, tanning salons, community centers and others.
Here's a full list.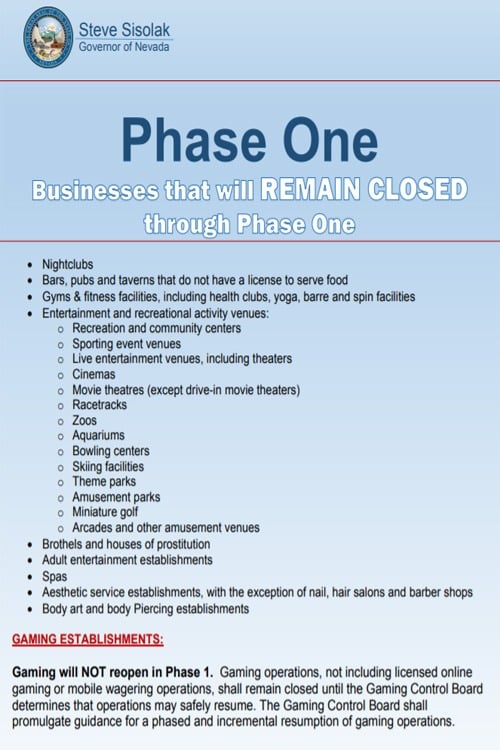 This is obviously a big step for Las Vegas and Nevada, and there's a light at the end of the tunnel.