Nevada Department of Agriculture Offers Prizes for Drinking
Yes, that headline is a little misleading, but you're reading this sentence, so mission accomplished.
Anyway, the Nevada Department of Agriculture is offering prizes for drinking. We said it was misleading, not untrue.
Here's what's up. The Nevada Department of Agriculture created something called the Nevada Craft Beverage Passport.

The passport is touted as "your guide to a fun, educational and rewarding time exploring Nevada's finest craft beverage establishments."
Basically, you use your passport when visiting participating distilleries, breweries and wineries statewide. These venues stamp your passport, and when you visit enough, there are prizes.
When you get 10 stamps, participants receive a prize valued at up to $20. If you stamp all 37 establishments featured in the program, you win a gift basket valued at $150.
What's not to love about a government agency providing a guide to places to drink?
The Nevada Craft Beverage Passport covers the entire state of Nevada, so it's a tad light on Las Vegas venues and of only marginal use to tourists, but still.

Each venue has its own page in the passport, which presumably people will print out and lug with them to these establishments, because the Nevada Department of Agriculture is apparently still living in a world where there are printers and no such thing as apps.
Still, this is great exposure for places people might not otherwise know about or seek out.
Here's the mission of the Nevada Department of Agriculture: "The mission of the Nevada Department of Agriculture is to benefit the welfare of all persons residing in the state by encouraging the advancement and protection of Nevada's agriculture and related industries."
Hey, if they want to call booze "agriculture," we're good with it.
A popular spot downtown for beer lovers is Banger Brewing.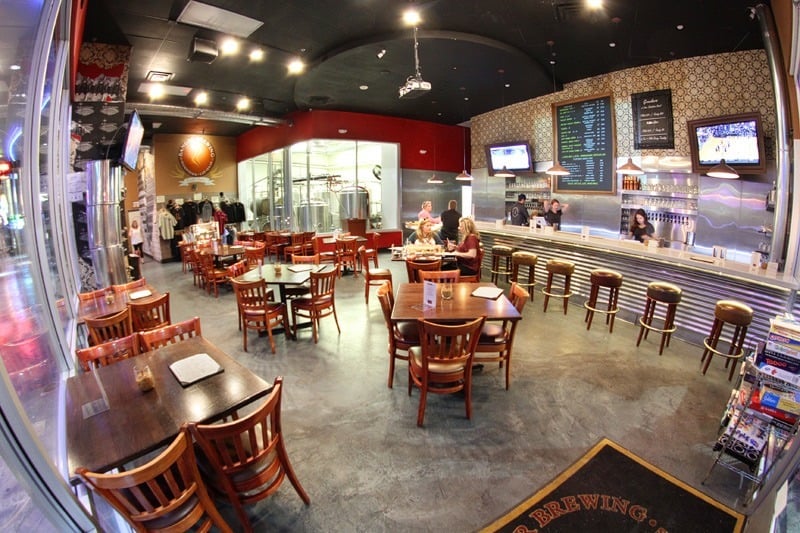 We have never had a beer, and don't really drink wine, so we don't recognize many of the places in the Nevada Craft Beverage Passport, but we thought you might enjoy it.
Learn more about the Nevada Craft Beverage Passport at the official Web site.