MGM Resorts Quietly Makes Its Vegas Hotels Non-Smoking
It's a trend that's flown largely under the radar, but MGM Resorts is quietly turning its Las Vegas resorts into non-smoking hotels. (For an update, skip to the bottom of this post.)
MGM Resorts operates what amounts to roughly half the major resorts on the Las Vegas Strip. Unbeknownst to many travelers, the majority of hotels in MGM Resorts' portfolio no longer offer smoking rooms as an option.
The MGM Resorts hotels in Las Vegas that no longer offer smoking rooms are: Monte Carlo, New York-New York, Aria and Circus-Circus. (Update: Luxor stopped offering smoking rooms as of Jan. 1, 2016.)
Surprised? Us, too, and we know everything.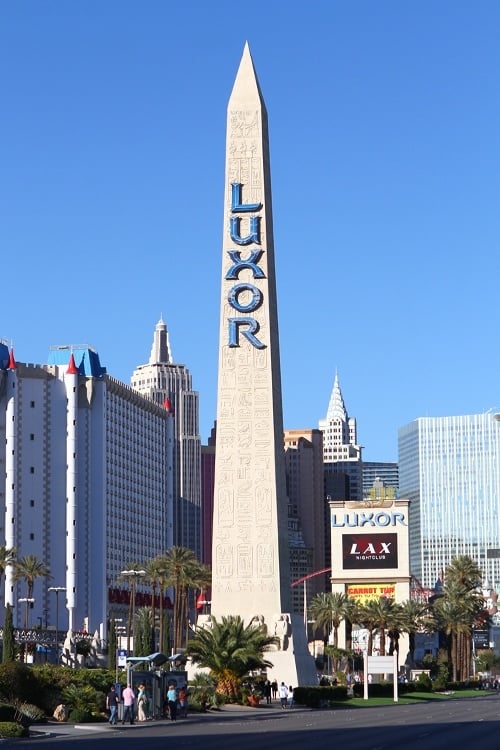 Other Las Vegas resorts in the MGM Resorts family have virtually no smoking rooms offered.
Update (4/19/16): The Mirage is now non-smoking, as is MGM Grand. Excalibur is also now completely non-smoking. Bellagio has just one smoking-friendly floor remaining.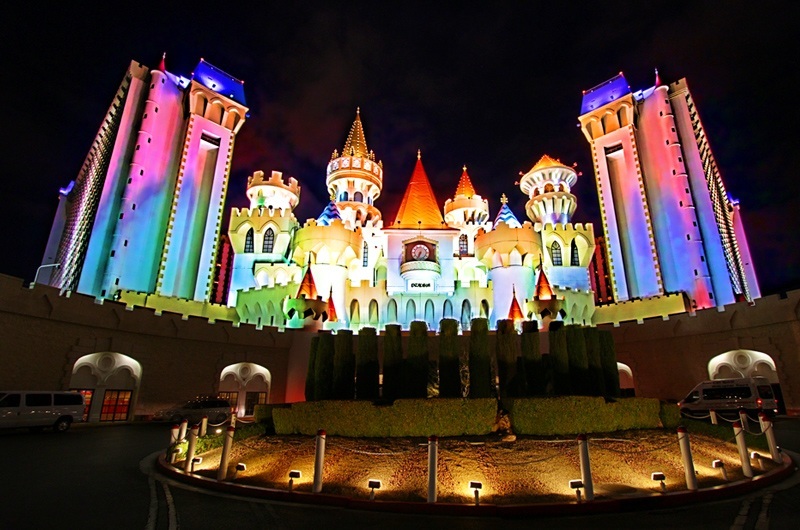 While we haven't been able to get official confirmation, it's reasonable to assume all these hotels plan to move toward having a fully non-smoking room inventory in the very near future. In fact, an operator at one resort told us that's the case.
From what we understand, non-smoking rooms also prohibit electronic cigarettes, what the kids call "vapors."
It should be noted we're talking only about hotel rooms here. All the hotels mentioned allow smoking in their casinos, because casino management mistakenly believes banning smoking would cause everyone to immediately stop gambling (don't get us started).
Aside from smoking in their casinos, guests at non-smoking hotels can also do their tumor-facilitating thing in designed smoking areas outside.
From what a company rep said, the non-smoking designation at MGM Resorts hotels doesn't necessarily apply to suites. For example, while Aria doesn't offer smoking-permissible rooms, its Aria Sky Suites remain smoking optional.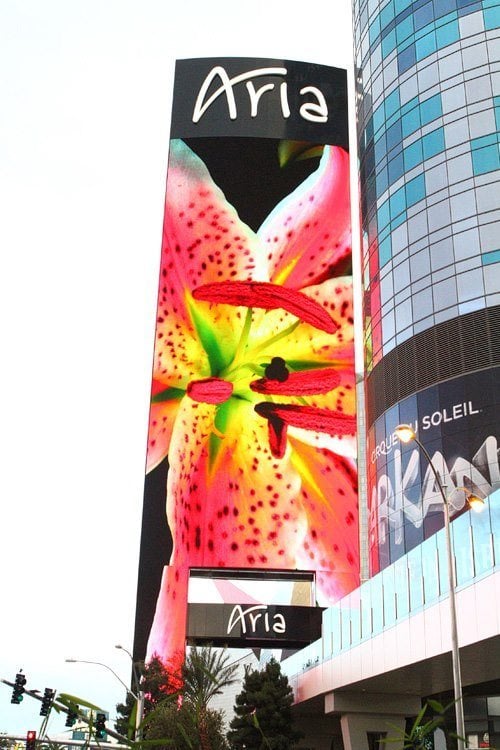 In case you were curious, guests who don't abide by the non-smoking room designation get dinged with a $300 cleaning fee. Ouch. Oh, and hotels are getting wise to the "I brought in the butts from my car" scam, so don't even bother.
So, what are we to make of this new and historic resort evolution?
First, this doesn't appear to be a marketing decision. MGM Resorts isn't talking about this change publicly as far as we know. The changes aren't being kept secret, either. Reps at all the MGM Resorts hotels we called were forthright when asked about this subject.
Second, sorry smokers, but this news is fairly awesome. Smoking is one of the most disgusting things a person can do, surpassed only by French kissing a urinal cake at an asparagus convention. Make smoking less convenient, maybe people smoke less. Everybody wins.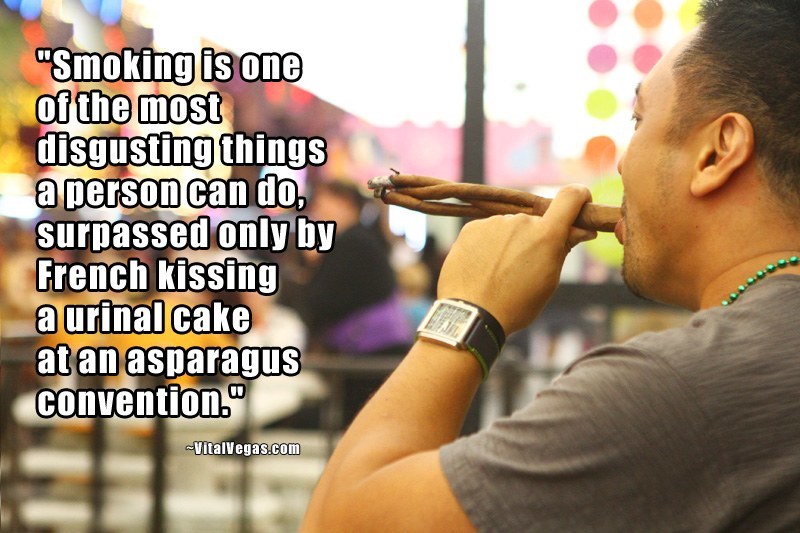 Non-smoking rooms have always been a bit of a sham, anyway. Smoke, along with its associated chemicals, has been shown to travel from smoking rooms to non-smoking.
While this Las Vegas blog is not a hospitality expert, we're willing to wager there's a serious cost-saving or revenue-generating reason behind MGM Resorts converting its Las Vegas hotels to non-smoking destinations.
One can only imagine the time and resources hotels spend dealing with the smoking/non-smoking issue. There's surely a steady stream of guests who don't get the room they reserved, or who insist upon a room reassignment because of residual odor. Repairing cigarette-burned furniture has to be a cottage industry all its own in a town like Las Vegas.
Other reasons involve safety and health, of course, but those don't necessarily impact the bottom line, except when one considers the potential savings on fire insurance for a hotel that's non-smoking.
Conspiracy theorists will no doubt attribute the sea change at MGM Resorts to the fact smokers who can't smoke in their rooms will make their way to the casino. A definite benefit of the change, but not the reason for it.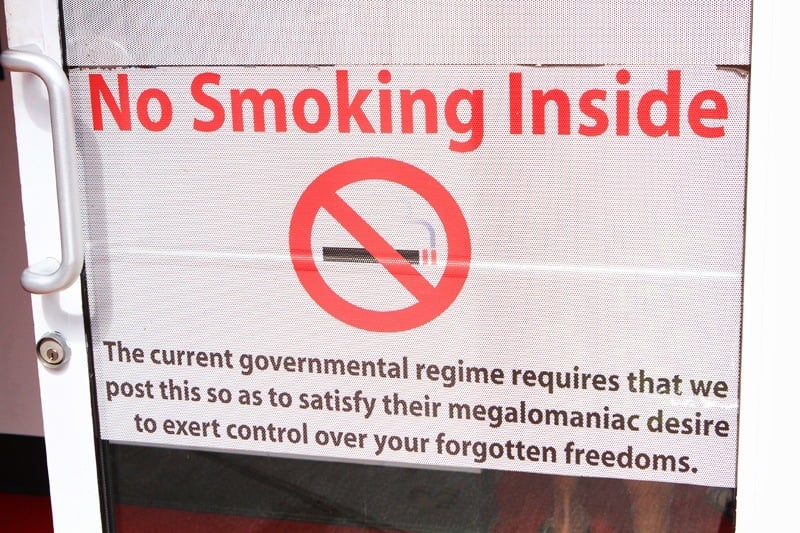 It's interesting this trend doesn't appear to have been duplicated by MGM Resorts' major competitor on The Strip, Caesars Entertainment. The random sample of Caesars Entertainment hotels we contacted say they still make smoking rooms available. This has the potential to be a product differentiator for these two companies, although it's tricky figuring out to whose advantage it may work.
There are already a number of smoke-free hotels in Las Vegas, but until now few, if any, had casinos. Visit our friends at Vegas Solo for a solid list.
The overall trend of hotels banning smoking truly came into its own in 2015. Starwood's chain of 77 Westin hotels jumped first, then Marriott and Hilton followed. Perhaps MGM Grand is just jumping on the "banwagon." (We probably should've added a "sic" there, but we respect your intelligence too much.)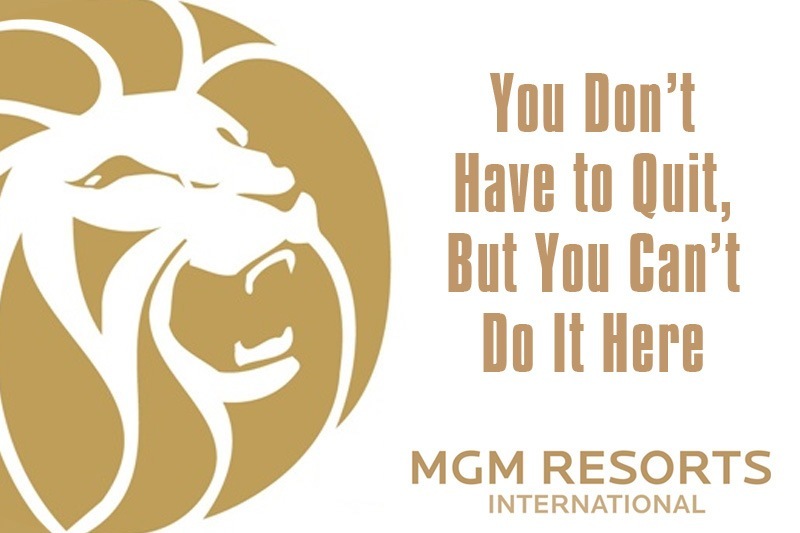 What does a shrinking pool of smoker-friendly hotels mean for Las Vegas?
The pool of smokers certainly hasn't declined, with 19 percent of Americans and 29 percent of Europeans smoking. In China, whence come a hefty number of gamblers, it's estimated 300 million people use tobacco. Will smokers go out of their way to find the few remaining smoking-friendly accommodations? Have they become accustomed to making their way outside to smoke at work and in restaurants, so it's no big deal?
As with so many things in Las Vegas, once a ship has sailed, it's rarely unsailed. MGM Resorts is making a dramatic statement by transitioning its Las Vegas hotels to non-smoking, and we suspect others will follow suit.
Thanks to our friends at Royal Flusher and Vegas Message Board for keeping us abreast of this topic, and for their unfiltered opinions about non-smoking hotels in Las Vegas.
Because we made it through this entire blog post without a smoking pun, so cut us a break, already.
Update (4/19/16): Since our original story, MGM Resorts resorts in Las Vegas have virtually all gone non-smoking in their rooms. We've confirmed Mirage is now completely non-smoking. Excalibur has also joined the ranks of resorts with all non-smoking rooms. As we wrote earlier, Luxor is also now completely non-smoking. MGM Grand is also now completely non-smoking in its hotel rooms. Bellagio has gone from seven smoking floors to one, and Mandalay Bay has just two floors of smoking-friendly rooms (the 10th and 61st).