Mask Mandate Lifted in Las Vegas, Let's Party
Nevada's mask mandate has been lifted, effective immediately. As in today, Feb. 10, 2022.
Finally.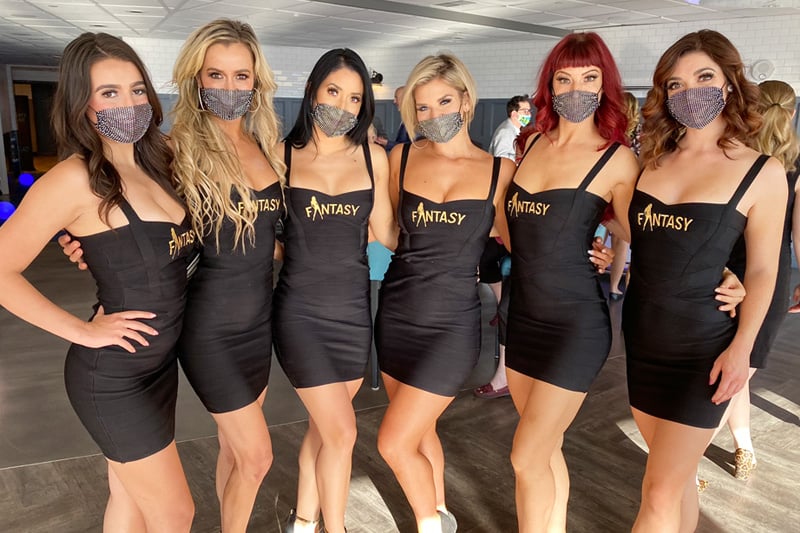 We shared news of the end of the mandate a day prior to the official announcement, and it was apparently well-received as the Tweet reached 500,000 people in just a few hours.
Masks will no longer be required inside public places, including casinos, which are technically private property, but let's not get bogged down with details.
The bottom line: No more masks in Las Vegas casinos, and about damned time. (Mask-wearing will be voluntary for most casino employees.)
It didn't take long following Governor Steve Sisolak's announcement for the Nevada Gaming Control Board to let casinos know about the mandate being rescinded.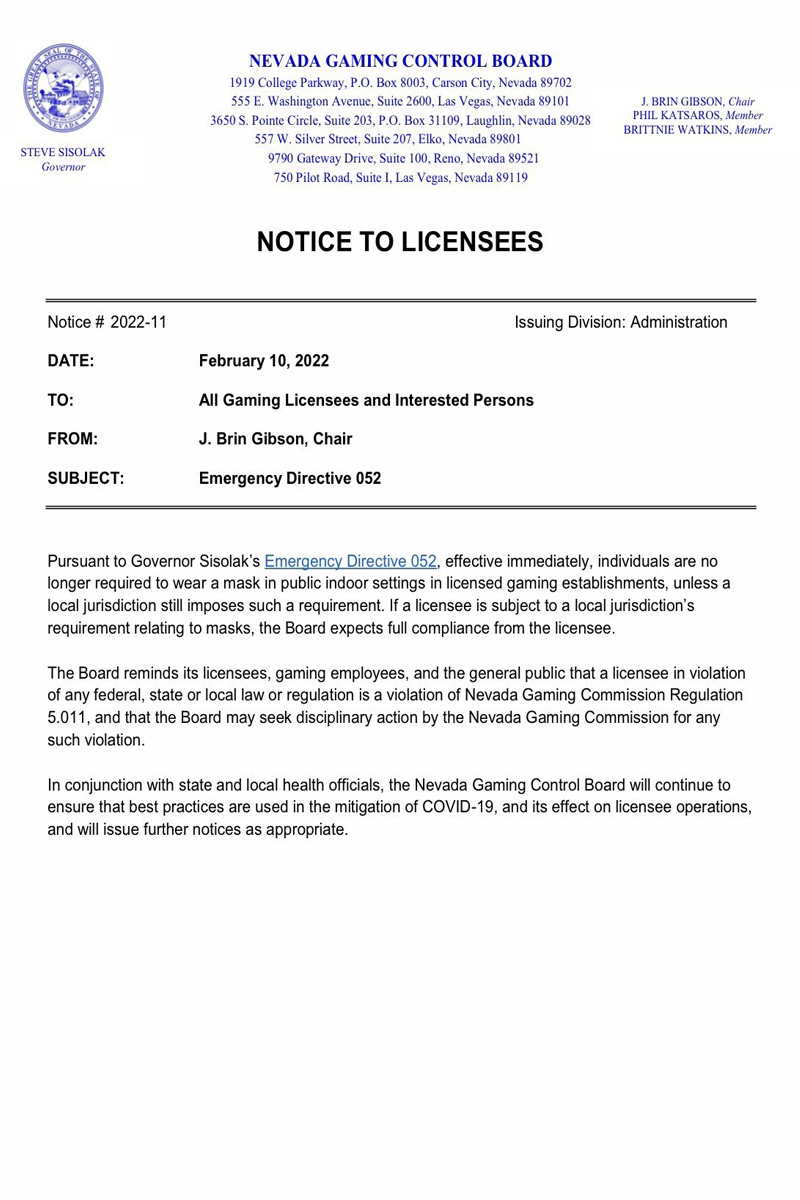 It's no coincidence the mandate is being lifted in time for Super Bowl.
Super Bowl is huge for Las Vegas, and we got wind on Feb. 4, 2022 (see Tweet below) the Governor was getting a lot of pressure to drop the mandate prior to Super Bowl weekend.
That doesn't mean the Super Bowl was the reason for lifting the mandate, of course, but it did nudge the timing.
It's also believed the Governor knew California was lifting its mandate next week (Feb. 15, for those vaccinated), and he wanted to distance himself a bit from the perception he's been slavishly following in Governor Gavin Newsome's footsteps.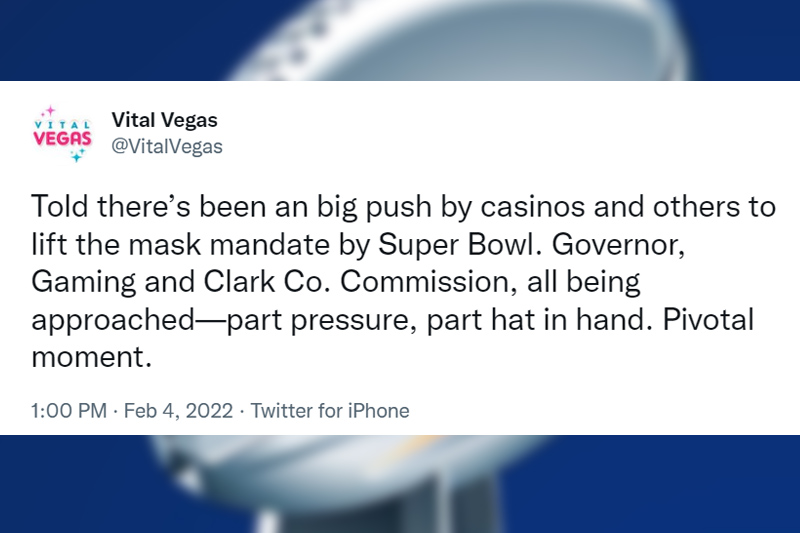 On a sad note, we promised the Governor if he lifted the mask mandate by Super Bowl, we'd watch the Super Bowl. Sort of regretting that promise, but that's just the kind of sacrifice we're willing to make for you.
There are, of course, some caveats related to the mandate being nixed.
For now, masks are still required in airports, on planes, public transportation and school buses.
Individual businesses and organizations can still choose to require masks.
Nevada was one of the few remaining states in the country with a mask mandate, and while it wasn't particularly effective in slowing or preventing the spread of COVID (everyone in Las Vegas had it three weeks ago), it was harming tourism, as many travelers expressed they wouldn't visit again until masks were gone.
We trust hotel reservation agents have their hands full today.
Opinions about masks vary, and the great thing about America is those who wish to wear them still can. Masks are now voluntary, as they should've been all along.
Let's Vegas maskless again, again.