M.Y. Asia Shares Renderings and Opening Date at Horseshoe
It's been a minute since the announcement Chef Martin Yan—of PBS fame—would open at new restaurant at Horseshoe (formerly Bally's). The restaurant was first announced in Feb. 2022, and was originally supposed to open in the third quarter of 2022. Not so much.
Yan's M.Y. Asia (the "M.Y." being Martin Yan's initials, in case that weren't clear) finally has an opening date: March 13, 2023.
With the announcement of the opening date, the restaurant has shared some renderings and a 3-D walk-through. Sorry, "immersive walk-through," because everything in Las Vegas has to be immersive now. It's the law.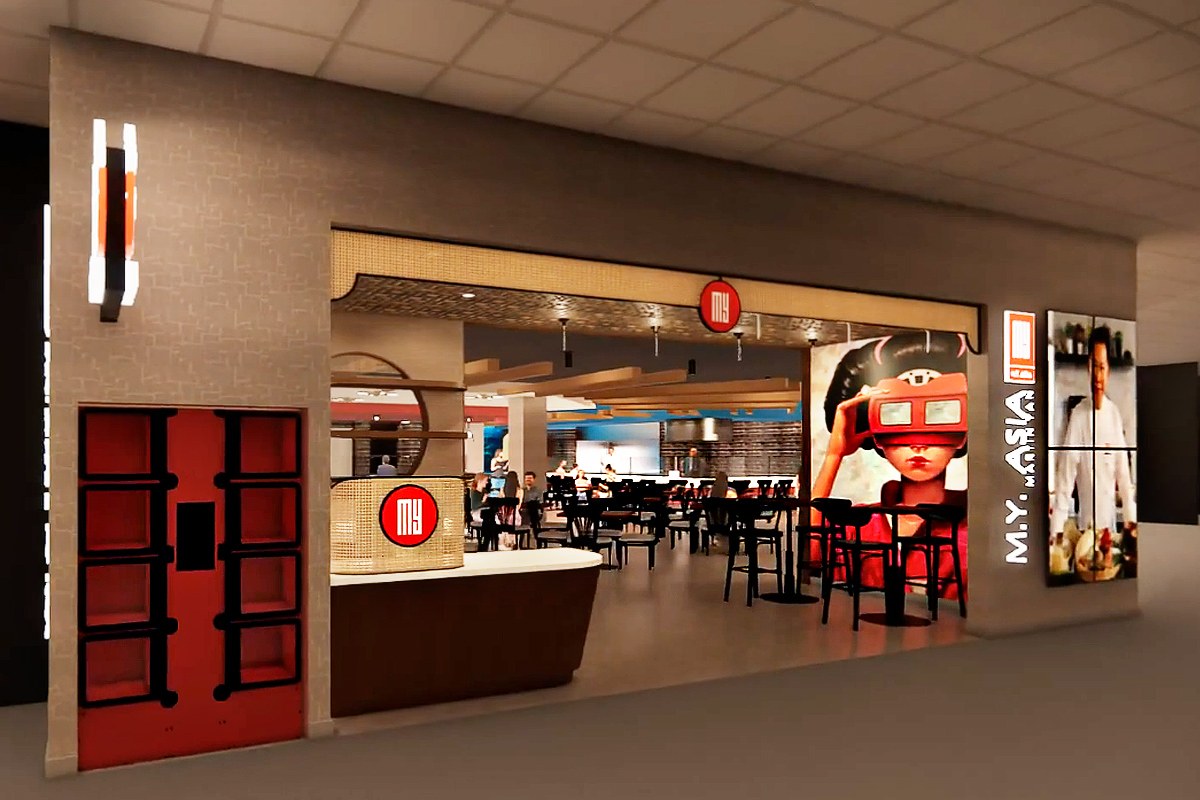 You can view the walk-through on the official M.Y. Asia Web site.
That's pretty much all you can see on the official Web site, as the menu isn't available yet.
Our sources say the restaurant will serve Asian food. It's just this kind of exclusive insider information that has made us a world leader in scoop.
In addition to our moles, there was also a news release that said, "M.Y. Asia diners will enjoy flavors from across the continent including specialties from China, Japan, Vietnam and Thailand. Peking Duck, hand-pulled noodles, dim sum and fresh live seafood anchor the seasonal menu."
Once again our sources are spot-on!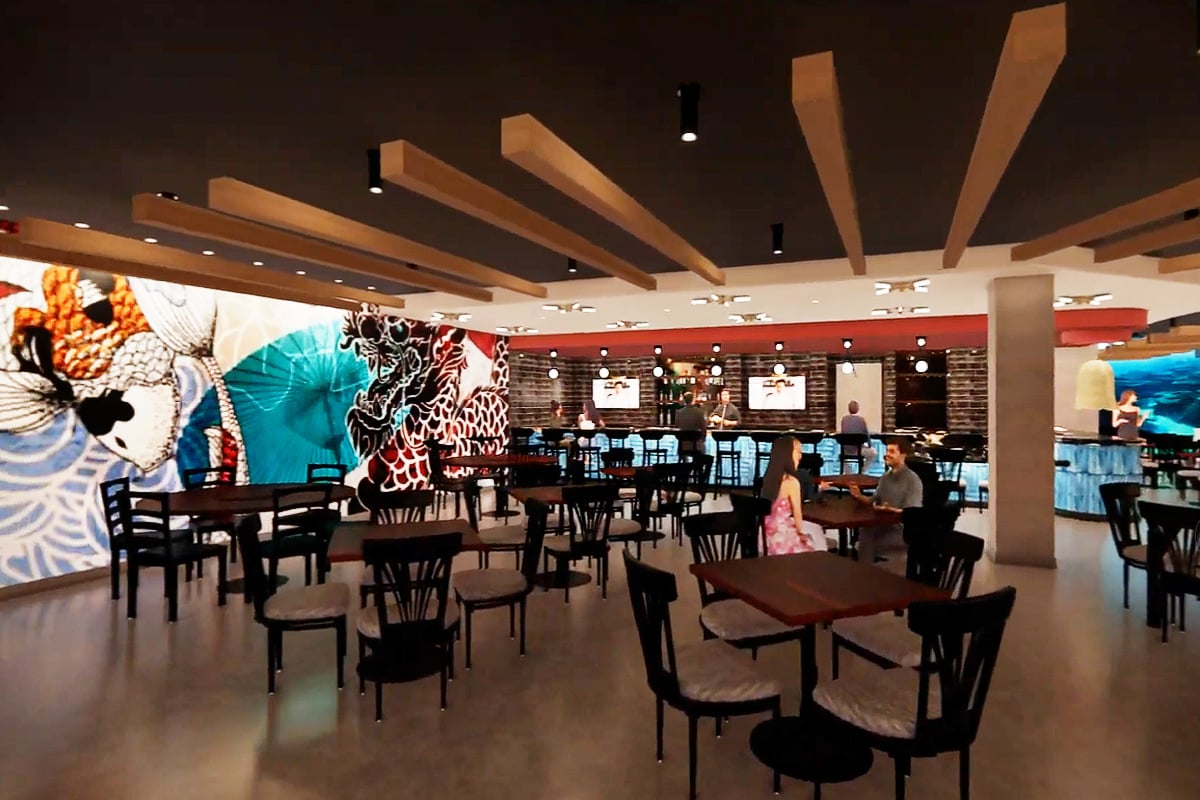 Yan's restaurant will be in the area at Horseshoe where Buca di Beppo and Tequila Taqueria used to be, near Jack Binion's Steak (previously BLT Steak and Bally's Steakhouse, known for the most bemoaned shuttered buffet, the Sterling Brunch).
Yan's offering is part of a major refresh of Bally's, beyond the rebrand to Horseshoe. The sportsbook became an arcade.
There's a new poker room. The casino got new carpeting and chips. Guy Fieri is replacing Burger Brasserie with a new concept (between Horseshoe and Paris), and there's a lot in the works out front at Grand Bazaar Shops.
Here's another look inside M.Y. Asia.
The new restaurant will seat 130 and feature a Lucky Bell Bar. We trust the bells in question are Feng Shui bells, but the name is especially appropriate for a restaurant in a casino because bells were one of the earliest slot machine symbols.

In addition to the food court on the lower level at Horseshoe, the Strip resort is now covering most of the culinary bases.
During our most recent visit, we found the facelift welcoming and we actually won on a slot machine, despite the fact we could never seem to win when Horseshoe was Bally's.
While the update of the marquee at Horseshoe is taking far longer than expected, the transformation of the resort is nearly complete, including fresh paint and updates to the external signage.
Horseshoe sitch. (h/t @JamesInLasVegas) pic.twitter.com/WQyjAxdhJR

— Vital Vegas (@VitalVegas) February 12, 2023
Chef Yan has had a string of now-closed restaurants in California, including Yan Can in Santa Clara, M.Y. China in San Francisco and M.Y. China in Rohnert Park, but Las Vegas makes everything better!
The opening of M.Y. Asia might be another excuse to check out the "newest" casino on The Strip, Horseshoe Las Vegas.
Update (2/23/23): Come to find out, we've been saying "M.Y. Asia" wrong. We thought it was "my Asia." Chef Yan himself, in a video shared by Caesars Entertainment, says the "M" and "Y" individually, not as a word. So, it's pronounced "M, Y Asia." Now, you know.
We are delighted to welcome another celebrity chef to the Empire with the opening of M.Y. Asia in the #HeartOfTheStrip at @horseshoevegas on March 13th.✨

Details: https://t.co/Som5XlkCXY pic.twitter.com/JcPg9kwlLq

— Caesars Entertainment (@CaesarsEnt) February 23, 2023