Lotus of Siam Restaurant Opens New Location
It's been a roller coaster of emotions for fans of Lotus of Siam, considered by many to be the best Thai restaurant in Las Vegas.
Others say it's the best restaurant, period. While we appreciate their enthusiasm, they've never been to Pizza Rock. Moving on.
The original Lotus of Siam is located in a seedy shopping center (sorry, Commercial Center) on East Sahara Ave., and recently suffered a roof collapse after an intense rainstorm in September. Yes, it's rained in Las Vegas. But just that one time.
A new Lotus of Siam is here!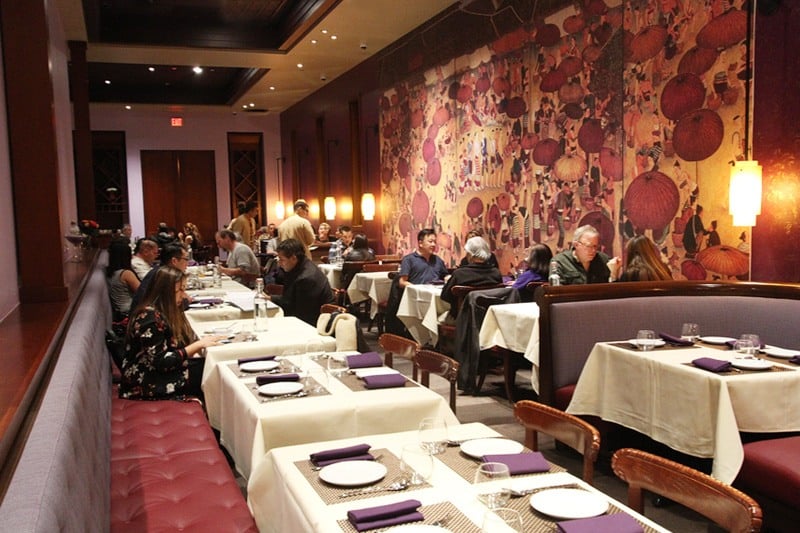 As repairs continue on its longtime location, Lotus of Siam has opened a second location at 620 E. Flamingo Road. Just go east on Flamingo (away from The Strip), past Silver Sevens casino, it'll be on your left. It used to be Roy's restaurant.
The only "downside" to the new Lotus of Siam location is it's virtually on top of another fantastic restaurant, Mint Indian Bistro. You'll survive.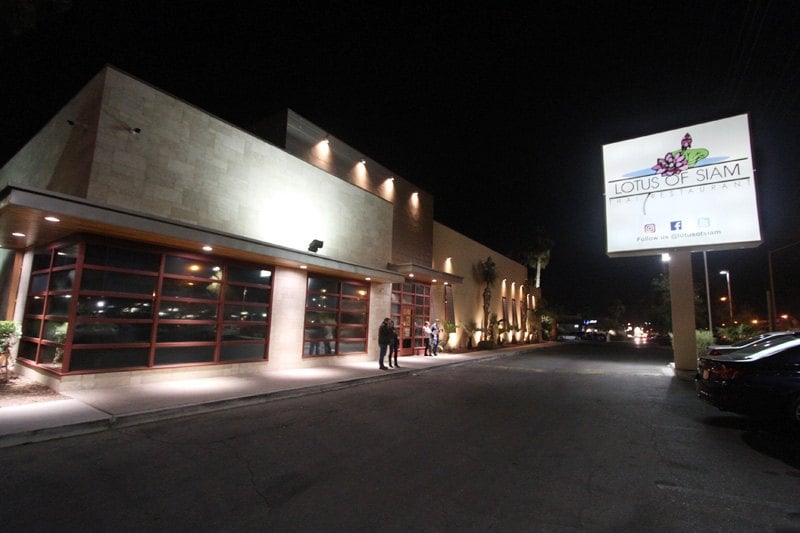 Lotus of Siam has an expansive menu of northern Thai foods we can't pronounce, but everything we've ever tried has been delicious.
You can check out the menu on Lotus of Siam's fancy new Web site.
One caveat of the new Lotus of Siam: They don't have their liquor license yet, but it's in the works. The bar is perfect for solo dining.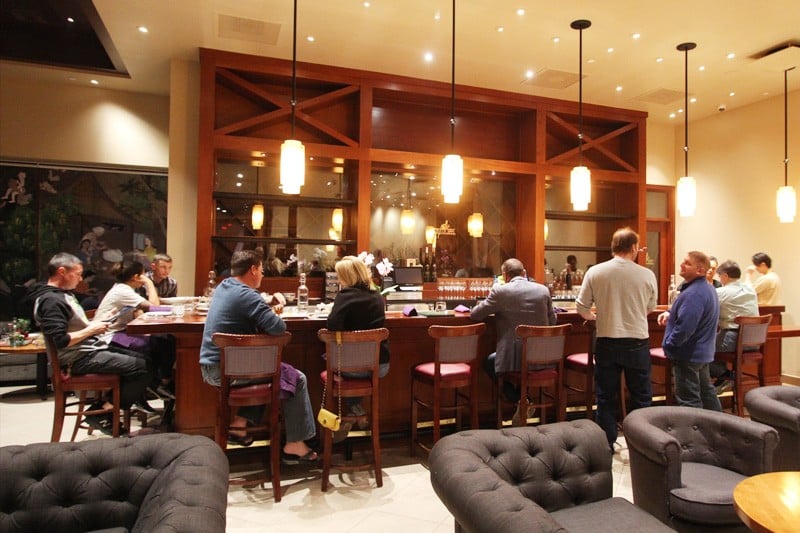 The new Lotus of Siam is about half the size of the original location, and features a number of colorful murals imported from Thailand.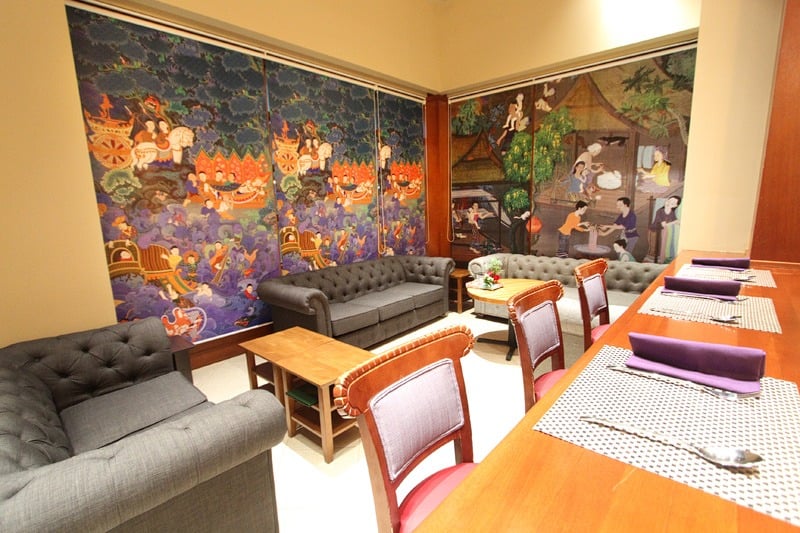 The company that built out the new Lotus of Siam location, Breslin Builders, can now focus all its attention on the closed venue, and it's expected the original restaurant will open again in March 2018.
Lotus of Siam is well worth seeking out, as the restaurant's legions of die-hard fans will attest.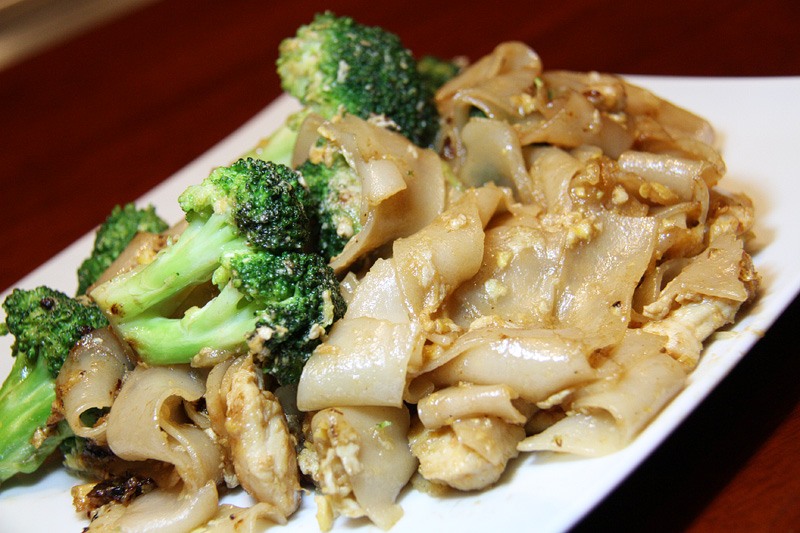 Welcome back, Lotus of Siam! And we are reminded of an old Thai proverb, "Don't borrow another's nose to breathe with." We don't entirely know what that means, but it was the best Thai proverb we could come up with on short notice, other than "Frog in a coconut shell."
So, yeah, the nose thing.