Live Music Venue Planned for Plaza, Disco-Inspired Photo Op Opens
Awhile back, we shared some sweet scoop about a new bar concept coming to Plaza casino, Carousel.
Now, we've got more Plaza news, and it's going to make live music fans dreamy-eyed.
Plaza has a new live music venue in the works, and it's going to live in a space formerly occupied by The Swingers Club miniature golf.
Yes, Plaza had a mini-golf attraction at one time, but let's keep our eyes on the ball!

The new venue, with live music and an ambitious beer program, is in partnership with "dive bar" beloved by locals. Don't ask for the name. If we could share the name, we'd have shared it in this paragraph. We didn't. That's now it works. It's called a "tease," not a "here's everything all that once."
The new venue is expected to launch in October 2021. Here's what it looks like pre-project.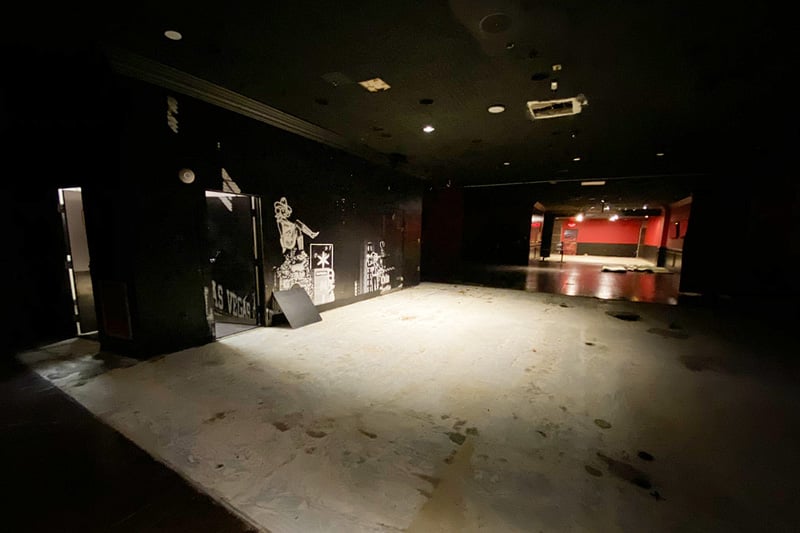 Word of a new live music venue should take some of the sting out of the fact the existing live music lounge, Omaha Lounge, at Plaza has closed permanently.
It was sort of an informal affair, anyway, and we weren't a fan of live music in the casino. That area (pictured below) is expected to host stadium-style machines in the near future.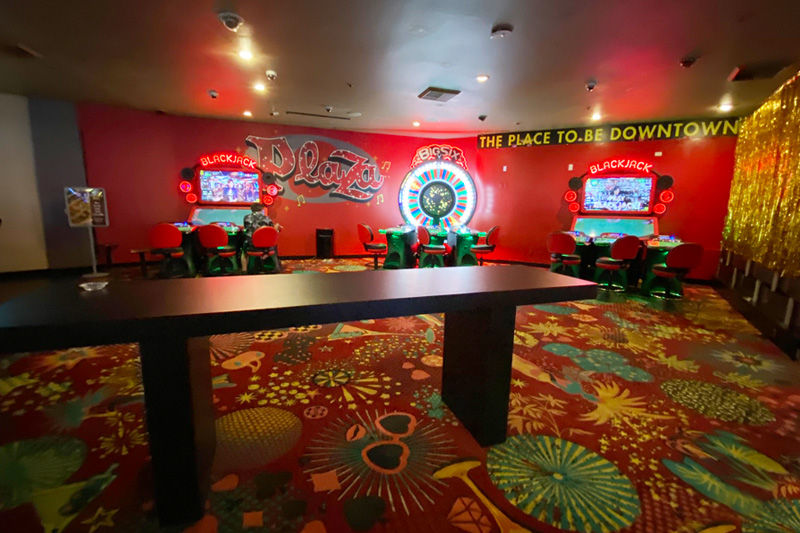 As mentioned, while the entrance to the new venue is in close proximity to the casino, the space is enclosed, so the music won't bleed onto the casino floor. The way Mother Nature intended.
In other Plaza news, a new, disco-themed photo op just opened in the former party pit.
The space has been dubbed Studio 71 and it's glorious, especially if you were alive during the era which inspired it.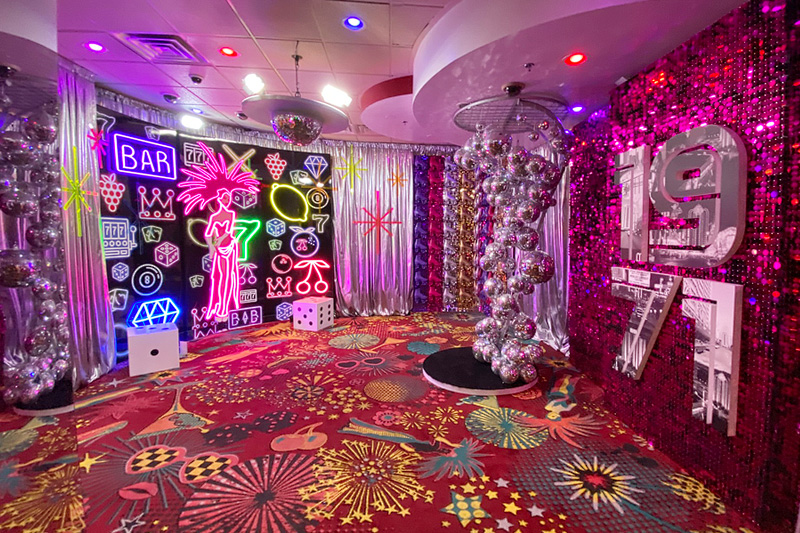 The room, free and open to the public, is decked out with a disco ball tree, a wall of colorful skates, a neon-drenched backdrop with iconic gambling symbols and other "Grammable" flourishes.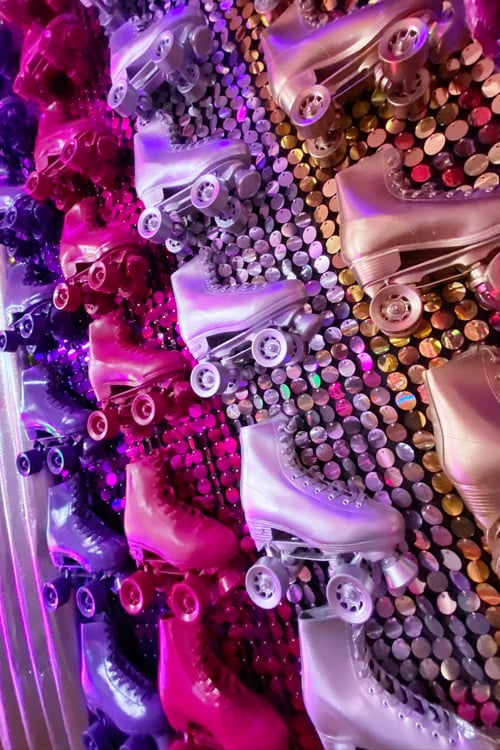 We like this quirky space so much, we're not going to point out they got the pips wrong on the dice. We're classy like that.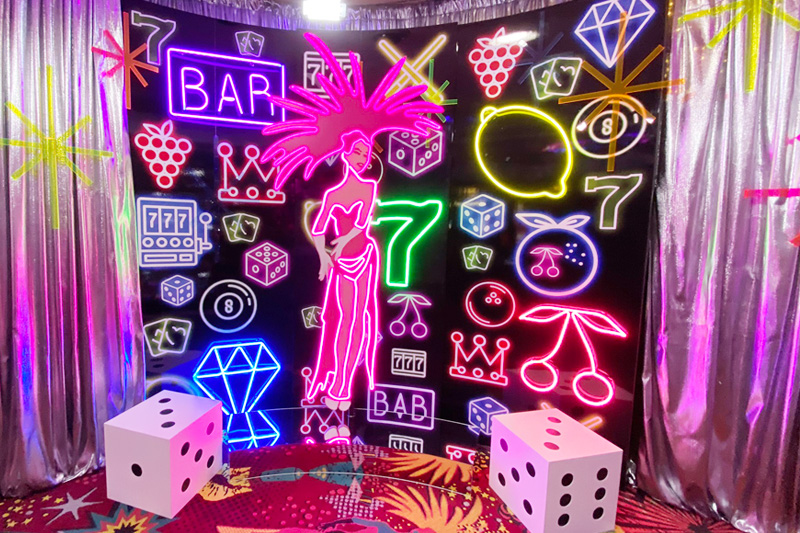 Oh, all right, it's these pips. Four and three are across from each other, not side by side!

Studio 71 is open Monday through Friday, 4:00 p.m. to midnight; Saturday and Sunday noon to midnight.
The signs are explicit: No horseplay.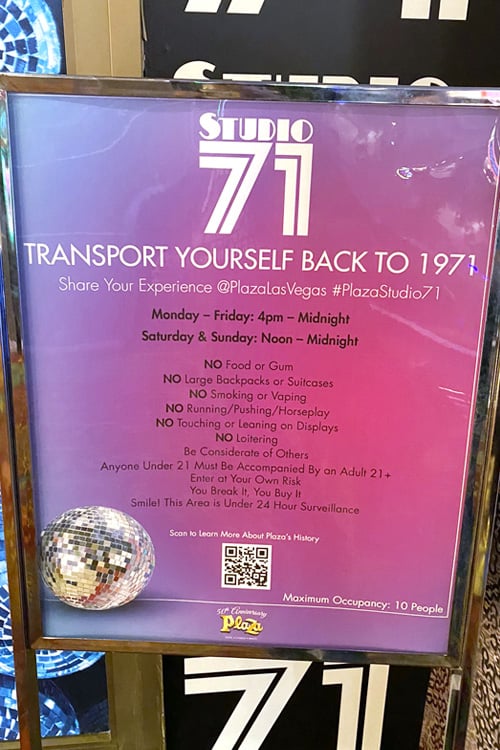 While the visuals are great, we especially love the fact Studio 71 features non-stop disco music. Disco is our musical sweet spot, and the entire space is like a glittery time machine.
Studio 71 takes its rightful place among the many quirky photo ops on and around Fremont Street, including the vintage slot machines at Golden Gate, the Blarney Stone at The D, The Mint's exposed facade at Whisky Licker Up at Binion's, Vegas Vic, the weight scale at Heart Attack Grill, the abandoned bras and Jim Morrison mugshot at Hogs & Heifers, the semi truck cab at Pizza Rock, the laughing Buddha at The Cal and just about anything at Circa.
Here's some slickly-produced video of Studio 71 at Plaza.
Just when you thought the cavalcade of Plaza newness was done, you thought wrong.
In addition to the new outdoor Carousel bar, there will also be a revamp of the now-closed beer garden space next to the hotel's ogle-worthy porte cochere.
The venue will have a carnival theme, in line with the nearby Carousel bar, and serve snacks among other things.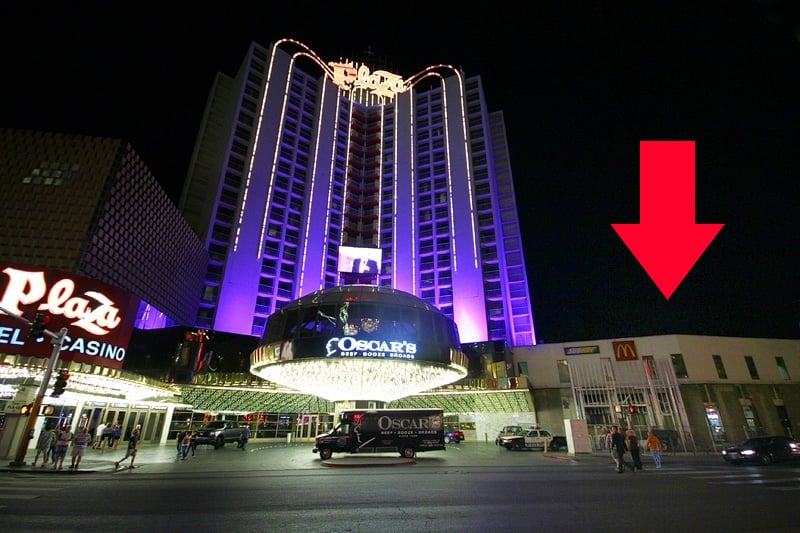 An additional upgrade at Plaza is mostly invisible, but involves a substantial investment in how guests experience Plaza. The hotel, which just turned 50 years old, is overhauling its 18 elevators at a cost of $350,000 each.
Plaza is also shopping for partners to develop an adjoining space formerly soiled by a Greyhound bus terminal. It's telling a group of developers from Hawaii attended a recent Oscar
Goodman dinner series event.
Plaza could have its eye on visitors from Hawaii, as they flock to the nearby Fremont casino and The Cal. (No word on when Main Street Station will reopen, but the over-under is September
2021.)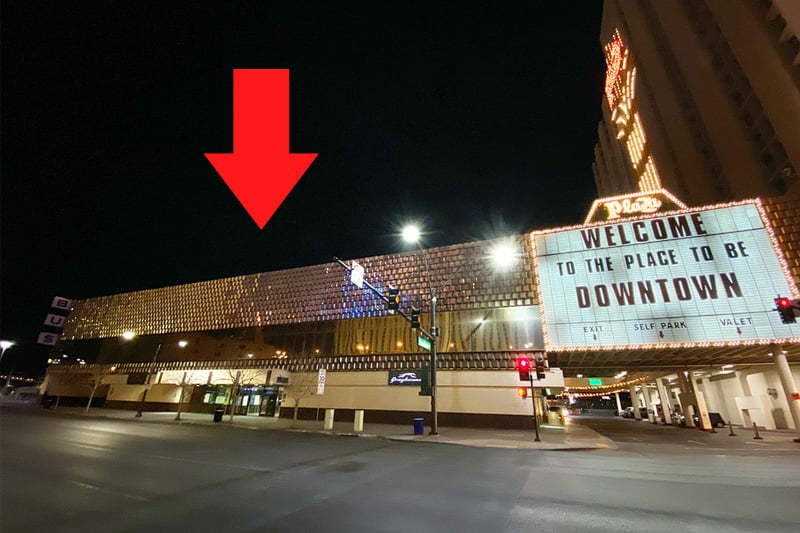 In other Plaza news, the excellent "On the Corner of Main Street" podcast recently celebrated its 50th episode. Well worth a listen, despite our having appeared on two episodes (#10 and #40).
Plaza has a lot of plans in the works, no doubt spurred by a recent bump in business resulting from not only a post-pandemic visitation increase but also the opening of Circa Las Vegas across the street.
The return of live music is drawing more visitors to the west end of Fremont Street, and Plaza has been a beneficiary. The re-launch of the free Downtown Rocks concert series has also been a boost for the neighborhood.
We'll share anything else we hear about developments at Plaza, so stay tuned. If staying tuned is even a thing anymore, what with streaming or whatever the kids are doing now.
Update (7/16/21): Plaza officially announced its partner for the live music venue is Sand Dollar Downtown.