Lion's Share, World's Most Famous Slot Machine, Hits for $2.4 Million at MGM Grand
It may not be the biggest jackpot in Las Vegas history, but it's certainly the most-anticipated.
A slot machine that has entered the lore of Las Vegas, the Lion's Share slot machine at MGM Grand, has hit for $2.4 million. Which you'd have known already had you taken the time to read this blog post's headline. Please pay attention.
The jackpot was won on August 22, 2014 by a visitor from New Hampshire, Walter Misco, here with his wife, Linda. Both of whom this Las Vegas blog deeply resents for having won our jackpot, thank you very much.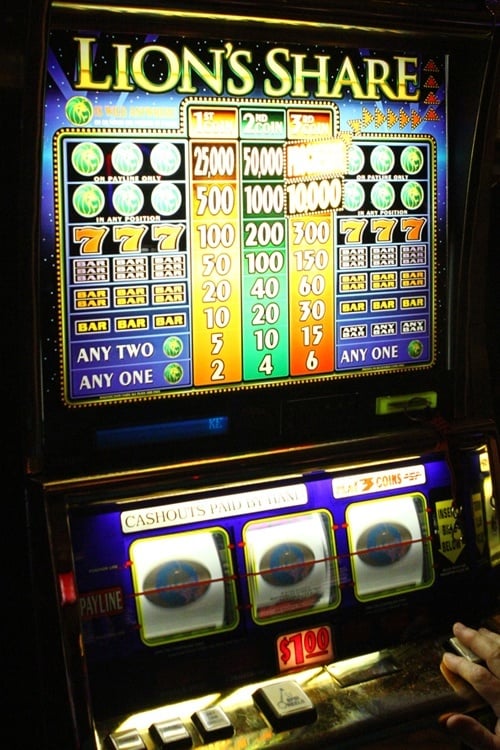 The exact jackpot was $2,400,301 and seventy-something cents. We trust the Miscos will get to keep the lion's share of that amount, although Uncle Sam will be getting a nice chunk of it, too.
The Lion's Share jackpot has become the stuff of legend because the slot machine in question is the sole remaining machine of its kind at MGM Grand. Back in the '90s, 50 custom Lion's Share machines were rolled out. Forty-nine were eventually removed because they weren't particularly popular, but that all changed when it got down to one Lion's Share slot left.
The remaining Lion's Share machine took so long to pay out it's biggest jackpot (other, smaller jackpots were won along the way), the casino had to grab parts from other, retired machines just to keep it functioning.
A casino executive estimated the Lion's Share machine was played five times more than the average slot machine on MGM Grand's casino floor.
One urban legend about the Lion's Share machine claimed the winner of the progressive jackpot would also get to keep the machine. (MGM Grand has since tried to dispel that notion, but it's still a possibility.)
Whatever happens to the last Lion's Share machine, hearing the jackpot was hit is bittersweet for lovers of Las Vegas.
While we're happy for the couple who won (or at least pretending to be), and for MGM Grand because this machine was a royal pain the ass to maintain (including having to hand pay every time someone cashed out, no matter the amount), the drama and mystique around this legendary machine will be greatly missed.