Las Vegas Zoo Closes After Years of Dipshittery
The Las Vegas Zoo (official name: Southern Nevada Zoological Botanical Park) has closed for good after years of mismanagement.
The zoo's director, Pat Dingle, a name we're not making up, agreed to formally close the zoo after yet another complaint was filed with the U.S. Department of Agriculture.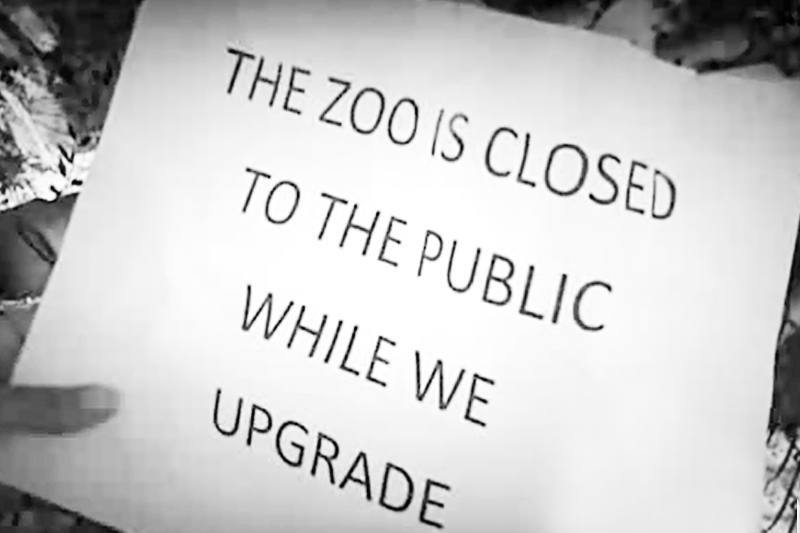 There's understandable concern about how, and even if, the animals are being cared for since the closure, but the public and government scrutiny should assure the animals find new homes. Animals on loan from other zoos are expected to be returned. Still others will be sent to sanctuaries and city zoos elsewhere.
The Las Vegas zoo has taken hits over the years, with guests reporting poor conditions for the animals, especially during Nevada's hot summer months.
A zoo visitor, Diane, on Facebook commented, "That place was the worst zoo I have ever seen. I complained so often about the horrible conditions that those poor animals had to endure."
Another commenter, Gabe, added, "The last time I took my son there, we left because he was crying because the animals looked awful."
The closure of the zoo was preceded by all the zookeepers quitting within a two week period. Learn more here.
Update: The zookeepers are giving more details.
Hopefully, this marks an end to what has been an embarrassment for Las Vegas. Las Vegas wildlife should be limited to its nightclubs.