Las Vegas No Longer Has World's Tallest Ferris Wheel, Everything's Ruined
Since March 31, 2014, Las Vegas has held the distiction of having the world's tallest observation wheel, the High Roller.
While no one was looking, Las Vegas lost that coveted title and everything is ruined.
The world's new tallest Ferris wheel, Ain Dubai (formerly called the Dubai Eye), opened on Oct. 21, 2021.
In Dubai. Please keep up.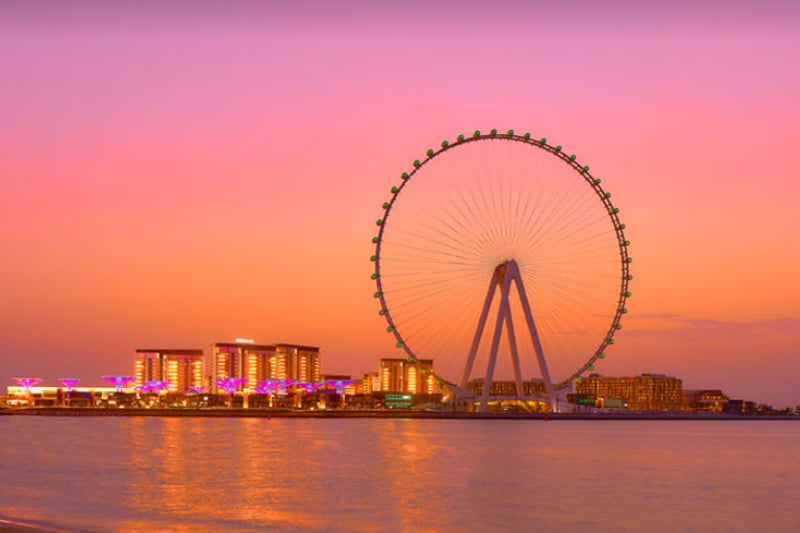 Perhaps not surprisingly, the owner of the High Roller, Caesars Entertainment, let this news slide quietly by. Although, the company did quietly update its Web site to say the High Roller is the "largest observation wheel in North America."
The loss of the High Roller's claim to fame is especially painful for us personally because we obsessively chronicled the construction of the High Roller, an undeniable miracle of modern engineering.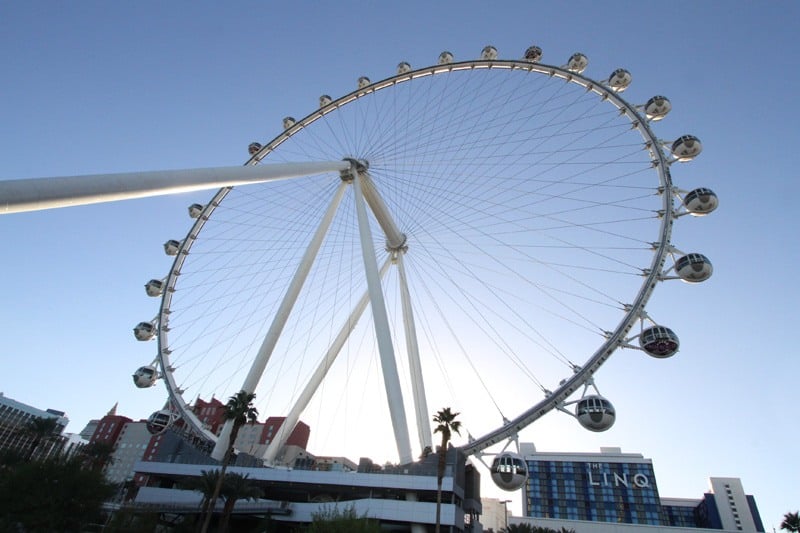 The High Roller is 550 feet tall.
Ain Dubai stands 820 feet tall.
Which seems to be overkill, if you ask us. There's breaking a record and there's showboating.
Let's just say Las Vegas didn't become the top tourist destination in the world by having a bunch of second biggest things.
Still, kudos are in order. Half-hearted congratulations, Dubai!
We went to public school, so we honestly have no idea where Dubai is, but the Internet says Dubai Eye is located on Bluewaters Island in Dubai, United Arab Emirates.
While we wouldn't know an Emirate if we tripped over one, we hope this new Dubai attraction is proud of itself.
Because Las Vegas is still proud of its High Roller, and not just because it's tall.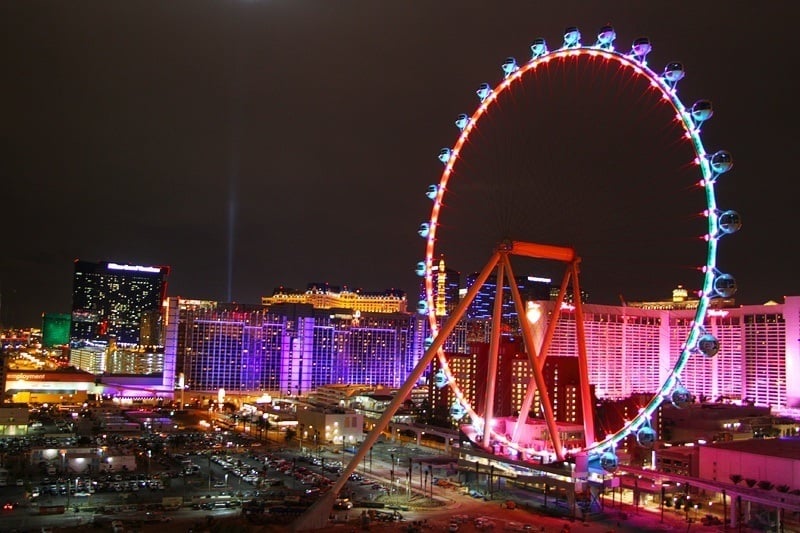 We're proud because while Ain Dubai may have bested Vegas on height, Las Vegas still reigns supreme on fun.
Why's that? Well, we'd bet money Ain Dubai's Ferris wheel has never played host to an orgy.
That's right.
Finally, we have your attention.
And still have it.
We know how you are.
No way you're going to stop reading after seeing the word "orgy."
La-dee-dah.
You're still reading.
So predictable.
Anyway, on with the story.
Right after this additional gratuitous sentence to further solidify our point.
Shortly after the High Roller opened, a group of swingers reserved an entire "pod" (cabin 22, so be specific) and proceeded to orgy, which we're not sure is even a verb, which is strange, because we can't think of another word more verblike than "orgy."
Here's a peek, just because whenever we mention this incident took place, nobody believes us.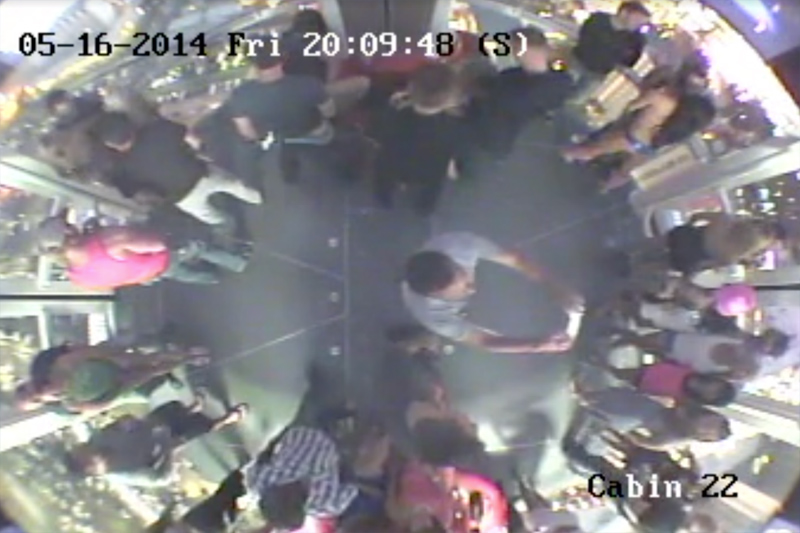 Orgies, of course, aren't encouraged on a Ferris wheel, as the pods have big windows and there are public decency laws involved.
Sexual activity onboard a High Roller pod can lead to all sorts of embarrassing and even tragic outcomes.
Still, our beloved High Roller is amazing, including providing some epic views of the Las Vegas Strip.
The view from Ain Dubai is, meh, Dubai. Neon is barely a thing as far as we can tell. The view from the High Roller? Sexiest view on Earth, even when there's not an orgy going on.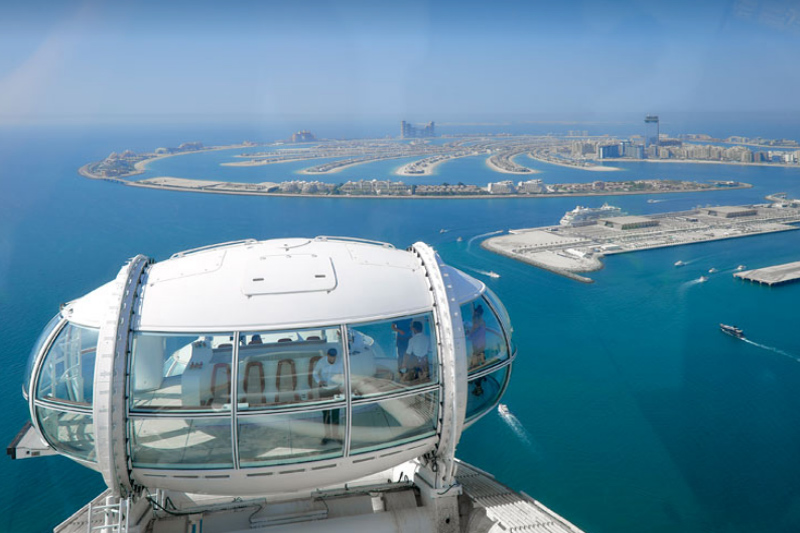 The 30-minute High Roller rides are a Las Vegas must-do, and make sure to ask about the happy hour package featuring an open bar and bartender during the ride. Learn more.
Yes, Ain Dubai rides are 38 minutes. Look we could just slow our wheel down, but we're not going to get into some sick Ferris wheel world record arms race.
While the High Roller observation wheel may have lost its standing as the world's tallest, this towering marvel changed the Las Vegas skyline forever, and for that accomplishment alone can still stand tall.