Guy Arrested for High Roller Wheel Sexcapade Shot Dead
In a bizarre, shocking and ultimately utterly predictable turn of events, the man who made international news for being arrested for performing sex acts on the High Roller Ferris wheel in Las Vegas was shot dead in Houston, Texas. We are not making this up.
It's being reported 27-year-old Philip Panzica was killed March 19, 2016. Two men have been arrested in connection with the murder.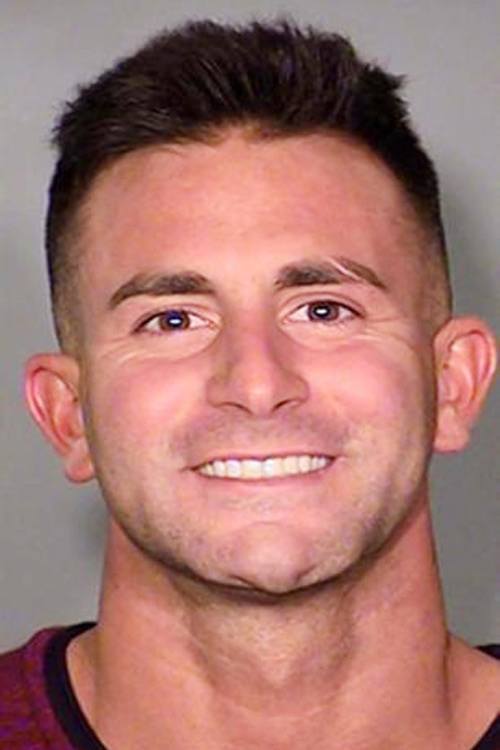 Who's Philip Panzica? Great question. In case you've been living under a rock, here's a quick recap.
In mid-February 2016, Chloe Scordianos of Hicksville, New York and Philip Panzica III of Houston, Texas were arrested for taking part in indecent acts, including oral sex, on the world's largest observation wheel, the High Roller.
The story became a viral sensation, which we're thankful for, because this very blog was often mentioned in stories related to the arrest because of our 11 Vital Tips for Having Sex on the High Roller.

Almost immediately after the couple's arrest, the story took on a life of its own, including more than a little WTF.
It turns out Scordianos and Panzica weren't a couple after all. Panzica was in Las Vegas to get married. To another woman, Mistie Bozant. The woman who ultimately bailed him out of jail. Oh, yeah, it was an incredible story.
Now, though, karma appears to have caught up with Philip Panzica.
Reports are that Panzica and his fiancee got into a car with two men, Bryant Watts and Arron Jones, after leaving Vivid, a strip club where she works.
The men reportedly told Panzica to "come clean" before shooting him. After the men shot Panzica, they fled the scene and were arrested a few hours later. Here's more on the chase, which ended with the men crashing into a BBQ restaurant.
Watts has admitted to the shooting and robbery. Jones was seen in the company of Panzica inside the strip club earlier in the evening and apparently worked at Vivid giving shoe shines. (Another weird fact: Aaron Jones is known as "Shoe Shine Mike," despite his name being, you know, Aaron.)
The men were found to be in possession of a large amount of cash when they were apprehended.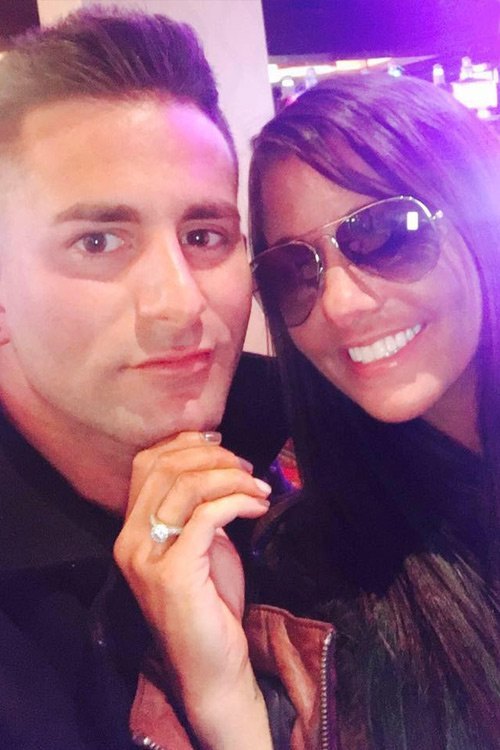 Expect more layers of WTF to be peeled back as the investigation into the death of Philip Panzica continues.
Update: It's being reported the two men implicated in the murder of Panzica decided to rob him after hearing about the money he'd made from interviews with tabloid TV programs. More details here, including the fact Panzica was showing off the $4,000 he made from an appearance on "Inside Edition" earlier in the evening.
Perhaps the saddest part of the story is Panzica leaves behind a three-year-old son. Panzica's Facebook page gives a glimpse into his life.
In retrospect, we have to think this story might have ended less tragically if Philip Panzica had simply heeded our High Roller sex tips, thus avoiding his felony arrest and the chain of events circuitously leading to his untimely death. This blog has no choice but to plead guilty to being an accessory to Philip Panzica achieving Sin City immortality.
In any event, this whole saga is sure to go down as one of the strangest in the history of Las Vegas. Pardon the expression.