Las Vegas Golf Course Bans Hugging and Kissing
Las Vegas businesses are under a lot of pressure to enforce social distancing protocols related to the COVID-19 crisis.
It's gotten so bad, some fear they'll be shut down again.
One Las Vegas golf course is taking no chances: Spanish Trail Country Club has informed members they can't kiss or hug.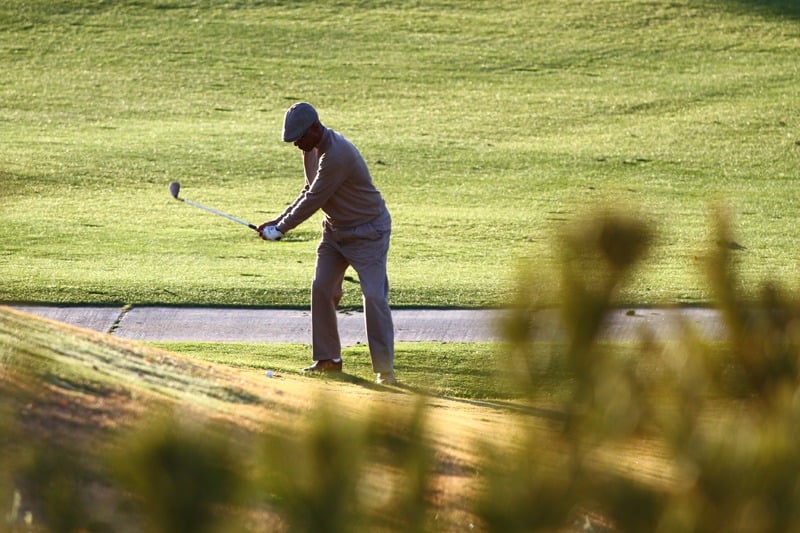 We are not making this up.
Here's the letter to members.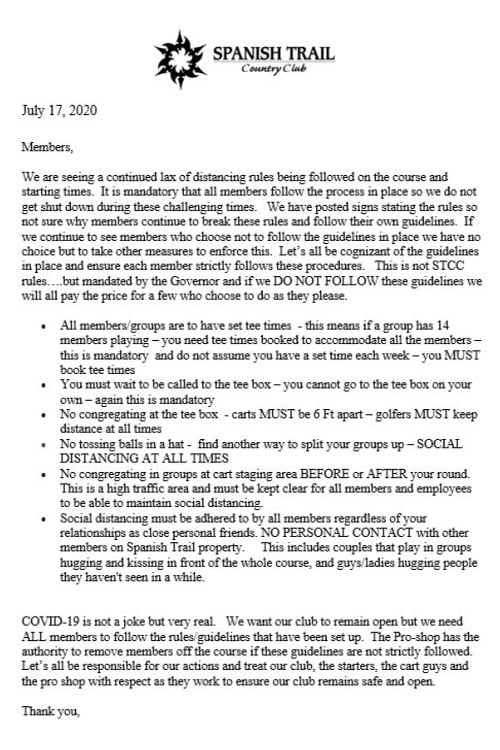 The letter covers a number of rules being enforced at Spanish Trail Country Club, located about 10 minutes west of the Las Vegas Strip.
The rules say golfers are prohibited from "tossing balls in a hat," which sounds sexier than it really is.
The letter also says "no personal contact" is allowed with other Spanish Trail members.
"This includes couples that play in groups hugging and kissing in front of the whole course, and guys/ladies hugging people they haven't seen in awhile."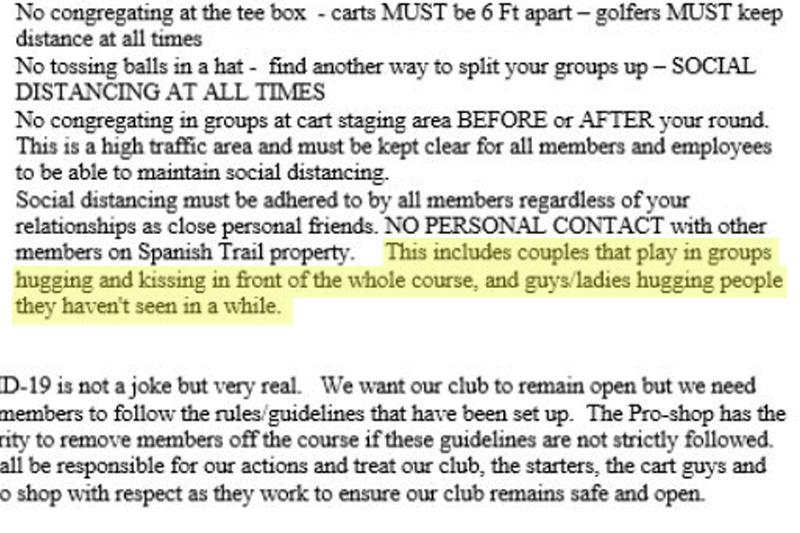 The no hugging and kissing rule seems to doom those fairway hook-ups, but it shows the lengths some venues are going to avoid undue scrutiny from regulators.
A number of venues have had photos and video circulated showing what appear to be violations of safety protocols, and those businesses have sometimes been closed or fined as a result.
We aren't aware of any particular risk associated with hugging and kissing on golf courses, but better safe than sorry, at least according to some.