11 Reasons You Need to Visit The Strat Again
There's a lot more to love about The Strat since the last time you visited.
Golden Entertainment bought Stratosphere back in 2017, and a $140 million renovation and rebrand ensued. Now, Stratosphere is The Strat, which totally spoils the surprise of item number one on our list. Oh, well.
Please enjoy our hastily slapped-together list of wildly compelling reasons you need to go back to The Strat.
1. Stratosphere is The Strat
Stratosphere became The Strat in Feb. 2019. Lots of folks already called it The Strat, but the rebrand made it official. Golden Entertainment saved a ton of money by giving Stratosphere a streamlined name rather than having to start from scratch with an entirely new one.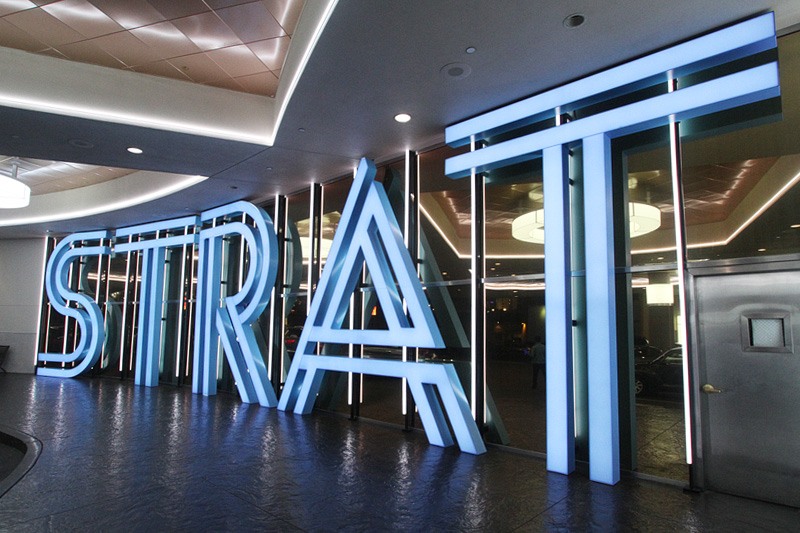 2. Sexy New Chips
Along with the resort's new name came a roll-out of some fancy new casino chips. We love them, and yes, we understanding loving a casino chip is a little weird, but the heart wants what the heart wants. Worth noting: Your previously-issued Stratosphere chips expire on Dec. 9, 2019, so cash 'em if you got 'em.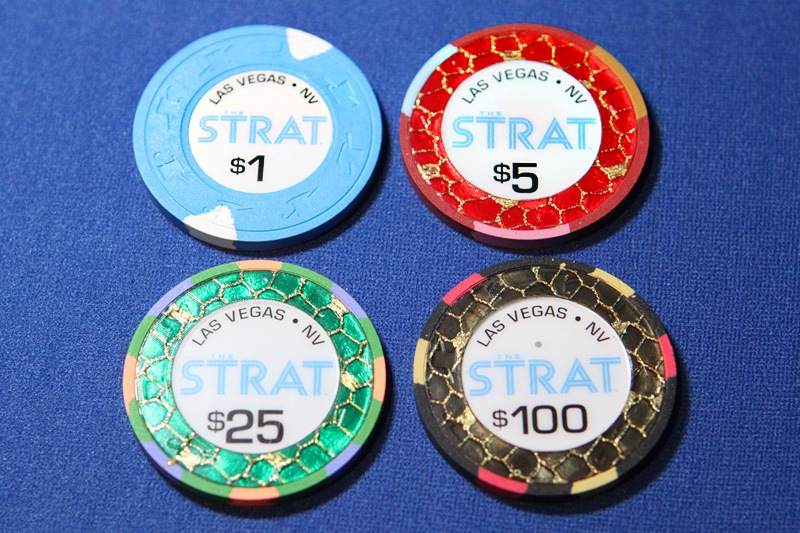 3. Sparkly Table Games Area
Golden put its money where its casino is with the unveil of a new casino table games area. We hit the new table games area on the day it opened, being the first person to roll the dice on a beautiful new craps table. Over the next 24 minutes, we personally contributed financially to the renovation of The Strat. Note: We've since made it back, and much more, on video poker.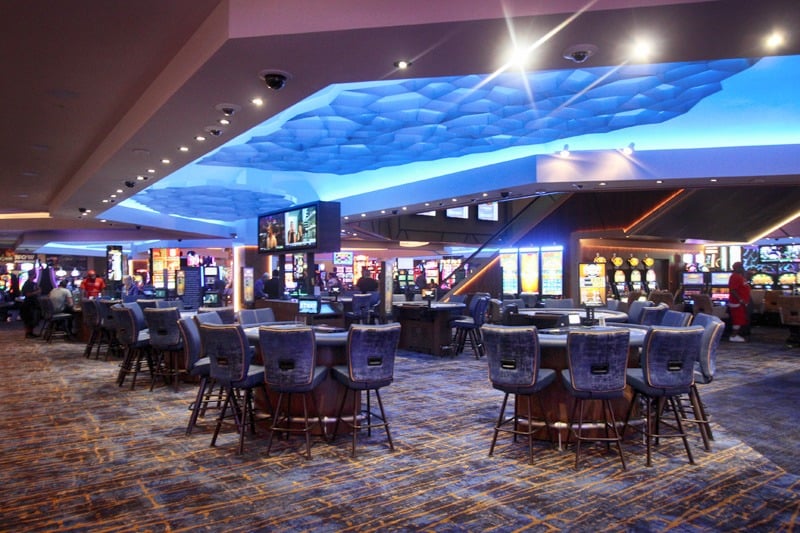 And adjoining section of the casino has a different look. We try not to play favorites.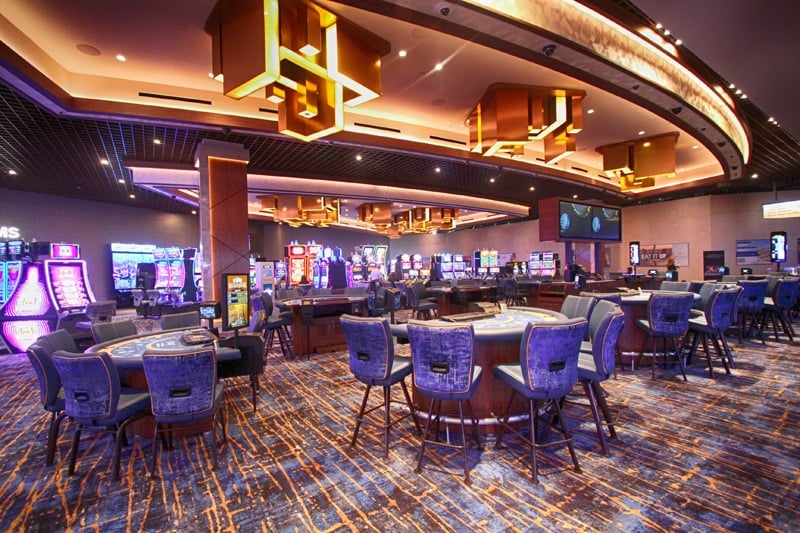 4. Enlightened Selfie Policy
While The Strat has a lot of great changes happening, this is one of our most beloved: You can take photos in the casino. Shocker, right? The Strat is one of the few casinos in town that has an actual clue when it comes to allowing guests to take selfies at the tables. It says so right on the felt, and it's a huge step in Las Vegas casinos moving away from outdated policies that only serve to annoy customers. Bravo, bigtime, Strat.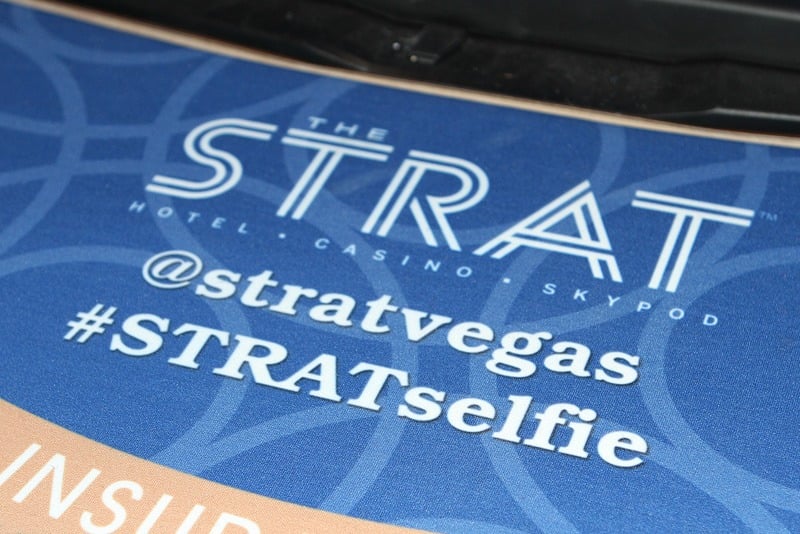 5. That Video Poker, Tho
We have had some incredible luck at video poker at The Strat, including the magnificent royal flush pictured below. We tend to like places where we win money, although it's not mandatory. It's worth a mention we won this at View Bar. If only we'd thought to include View Bar in this list of things we love about Strat!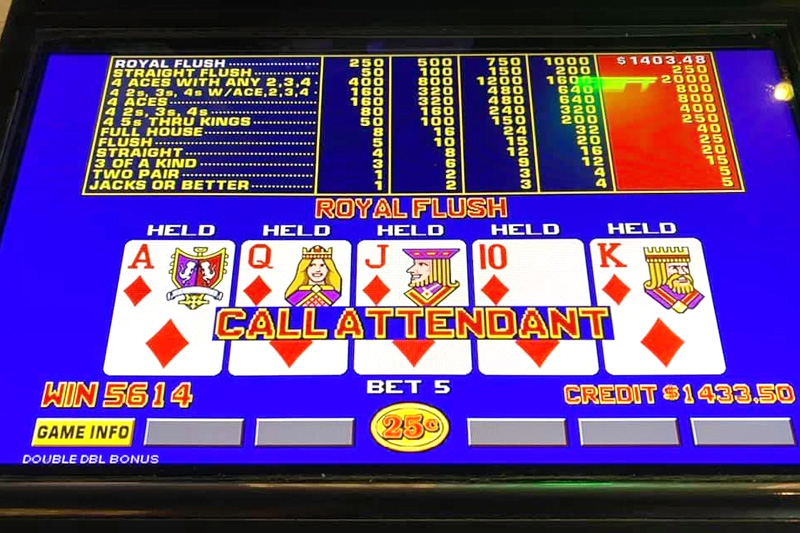 6. View Lounge
We're not entirely sure how the new View Lounge became one of our favorite places to play in all of Las Vegas, but it has. This casino bar and lounge not only looks great, but the machines feel loose, the bartenders are top notch (and visually appealing) and you can get anything on the Blvd. & Main menu at the bar. There's honestly no reason to leave View Lounge, ever.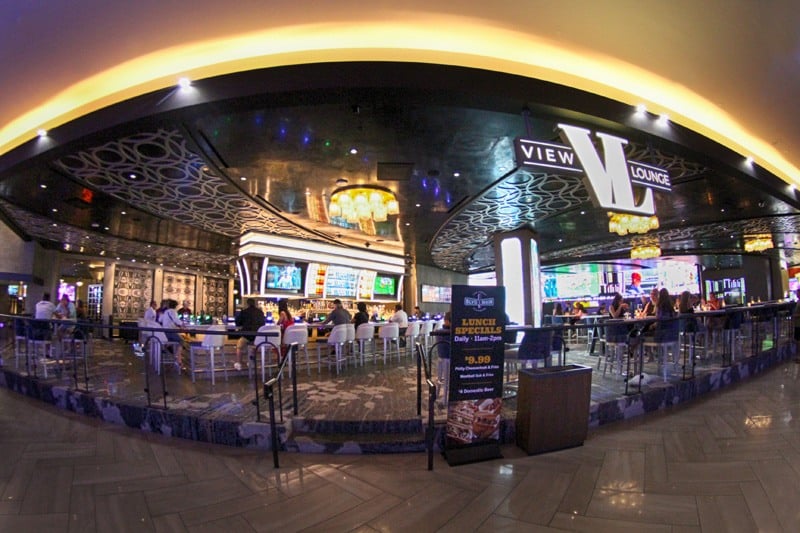 7. Remix
As if one great casino bar and lounge weren't enough, The Strat built two. Behold Remix.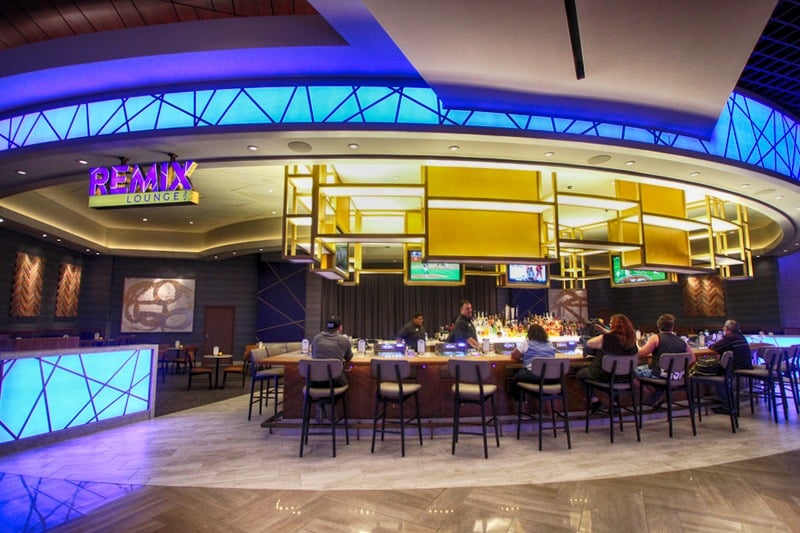 Remix made its debut very recently and, again, the video poker machines feel generous and the drinks are far better than they have to be. The signature cocktails are well worth exploring, including this gorgeous purple thing called the Jumping Empress.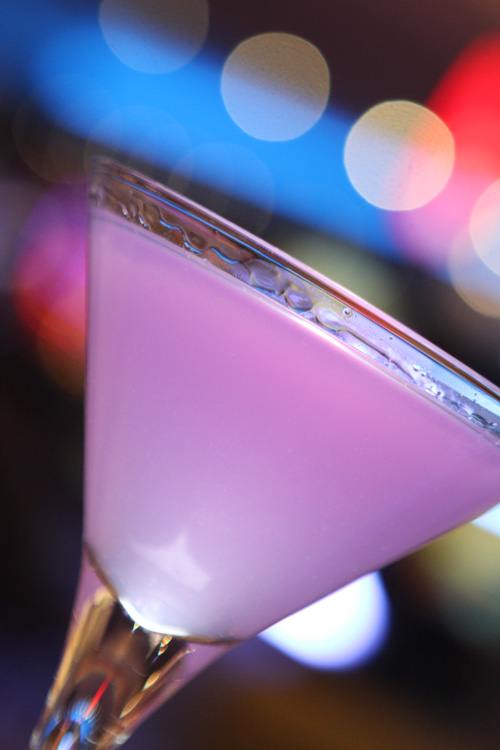 8. Top of the World Revamp
The Top of the World restaurant at Strat has long been on the short list of must-do restaurants in Las Vegas. The restaurant recently got an overhaul, including an entirely new menu. Combined with the stunning views, and Messermeister steak knives (whatever those might be), Top of the World isn't just a restaurant, it's an experience, and it's not to be missed.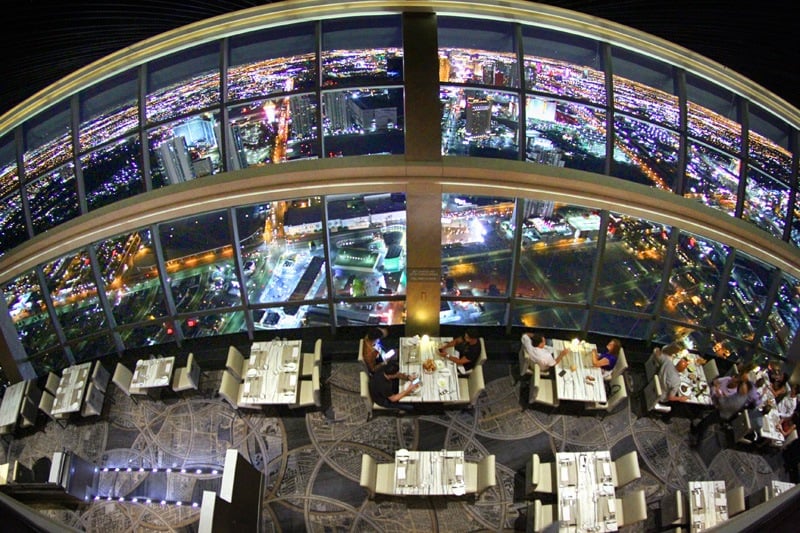 9. Dealers Keep Their Tips
In most Strip casinos, dealers pool their tips. That means they share their tips with all the other dealers during their shift. At Strat, dealers keep their own tips, which tends to motivate dealers to be even friendlier and more helpful than usual. We like this policy, and the high service levels are easy to spot, the result of a practice that pretty much disappeared in the 1980s. You remember the 1980s, right? It was the last time music was good.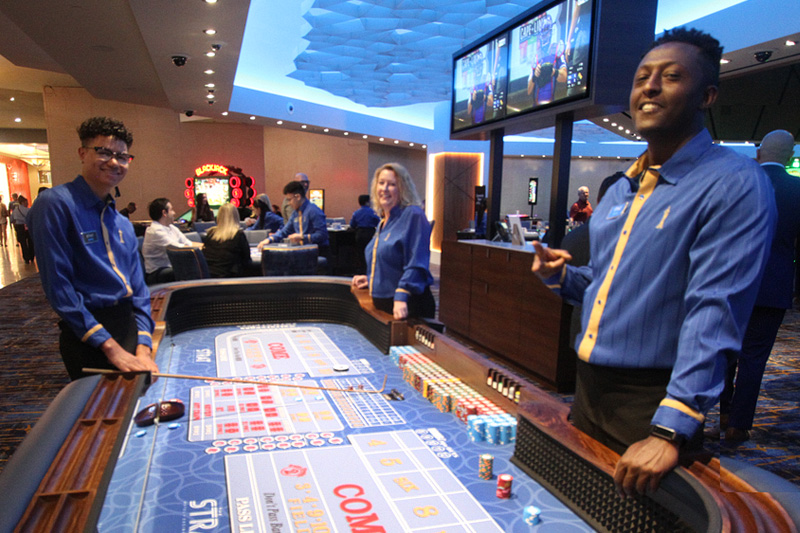 10. Free Parking
No, free parking isn't new at The Strat, but it's worth mentioning because, well, free parking.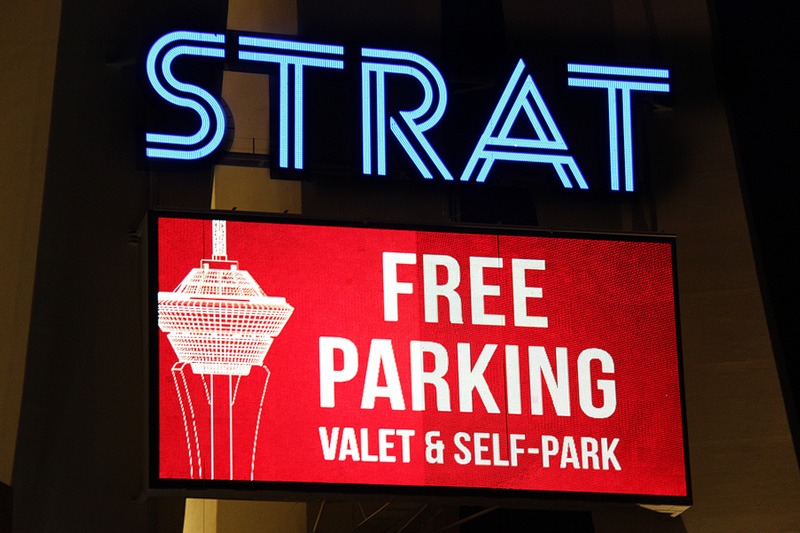 11. Make Sahara Mad
This reason to visit The Strat isn't something new, it's just something fun. See, Sahara has started positioning itself as one end of The Strip. They're even using a new tagline, "The Strip starts here." Hooey. The Strip isn't based upon legal boundaries, it's based upon what structures are depicted on keychains. The Strat is part of The Strip. So, when you visit The Strat, you're sending a clear message to Sahara (formerly SLS) to get over itself. We love that.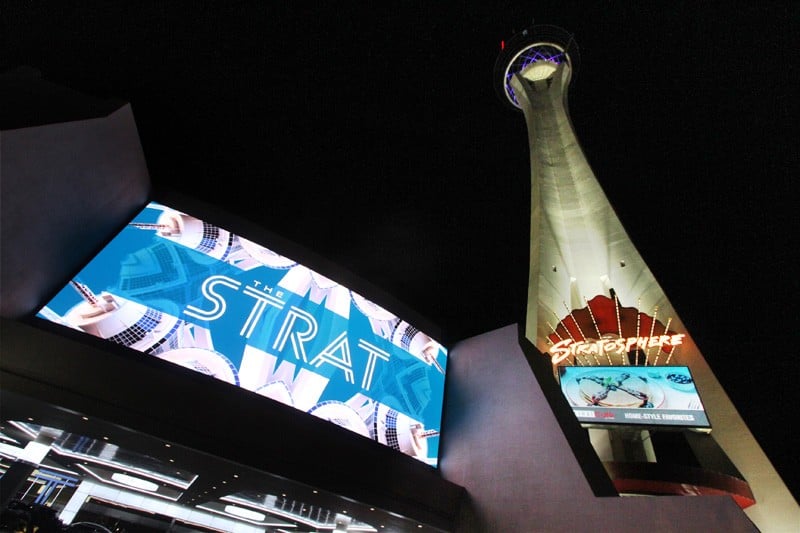 While our list covers our favorite new things, there are actually quite a few more.
The resort unveiled its "Elevate" room, a complete remodel of 311 rooms with new decor, furniture and amenities.
Strat also recently opened Strat Cafe & Wok, its 24-hour restaurant which replaced Roxy's Diner.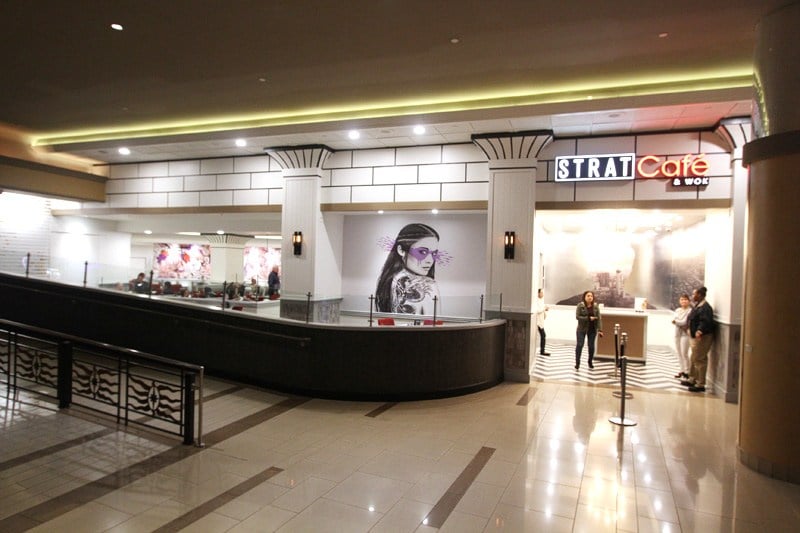 The Strat also has a shiny new sports book, if you're into that kind of thing.
Also new is The Strat's Link Lounge, named for Aristocrat's "Link" game series, which will make fans of Lighting Link, Dragon Link and Liberty Link very happy.
We'd also be remiss if we didn't mention 108 Eats and 108 Drinks, two new venues on the hotel's 108th floor. These spots are courtesy of chef James Trees, our culinary hero because of his Esther's Kitchen downtown and Ada's in Summerlin.
Oh, and we can't forget the Strat's sweet new carpeting. We probably should've done a top 20 list, but we are often both drunk, lazy or both.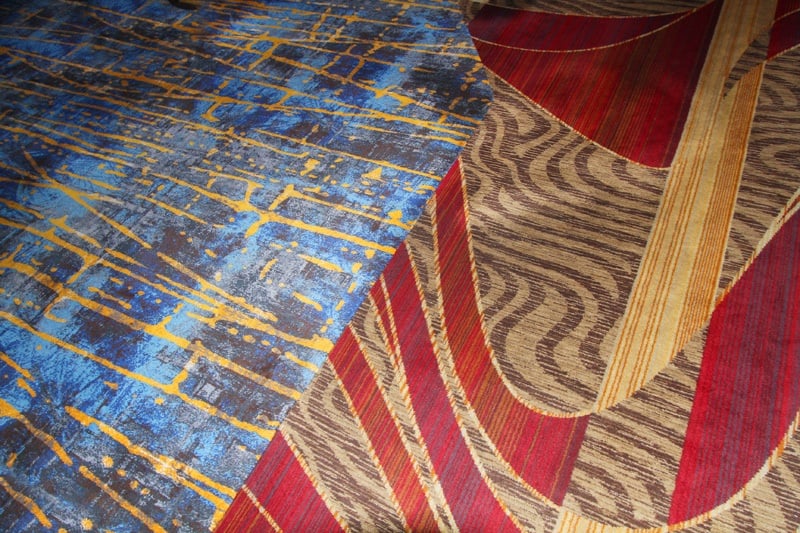 The bottom line: It's time to visit The Strat again. Let us know what you think of all the upgrades and we'll see you at The Strat.