"Inferno" Snuffed Out at Paris Las Vegas
A highly-touted, fire-fueled production, "Inferno," has closed at Paris Las Vegas.
The self-described "fire spectacular" closed without warning just days after its final performance on July 15, 2018.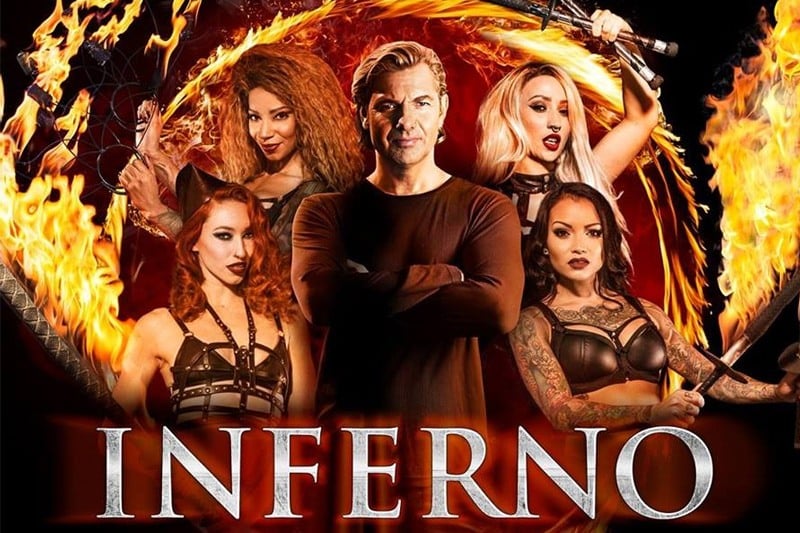 "Inferno" lasted just six months at Paris, following in the footsteps of "Marilyn," which closed at Paris after 15 performances.
Prior to "Marilyn," "Circus 1903" closed at Paris after just five months.
It feels like Paris is trying to give the "Tropicana curse" a run for its money.
The closure of "Inferno" appears to have come as a surprise even to its producers, as less than a week before it closed, the show published a casting call notice on its Facebook page.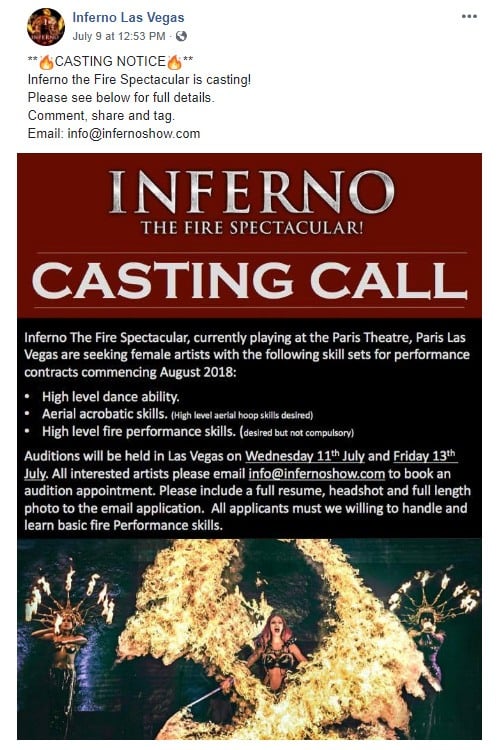 Johnny Kats of the Las Vegas Review-Journal was the first to share the news "Inferno" had closed.
Kats also shared a statement from Caesars Entertainment, "We were pleased with the six-month run of 'Inferno,'" at which point we stopped reading because our public relations horseshittery meter exploded.
Despite the mountains of evidence, we are not a moron.
Casinos are "pleased" by shows that sell tickets and make money. You don't close a show that's selling tickets and making money. It's not perturbation theory. Whatever that might actually be.
Kats also shares "Masters of Illusion" at Bally's will suffer the same fate as "Inferno." It closes Sep. 3, 2018.
It's a tumultuous time for shows in Las Vegas, but it's always been a competitive market.
Back in the day, shows were subsidized by gambling, but that's rarely the case now. Shows have to make money or they're out.
Las Vegas remains the entertainment capital of the world, even though shows like "Inferno" sometimes find themselves extinguished.
What, like we weren't going to get in one more fire pun? Do you know this blog at all?