Hot N Juicy Crawfish Opens at Downtown Grand, Challenges Lie Ahead
After repeated delays, Hot N Juicy Crawfish has quietly opened at Downtown Grand. Possibly too quietly.
We get a restaurant wanting to have a soft opening, but this is about the softest in recent memory, and Hot N Juicy is already heading into rough seas due to its challenging location.
And, yes, we know crawfish are freshwater creatures, not from seas. Maybe crawfish come from the Sea of Galilee, which is a technically a freshwater lake, but it's called a "sea," so let's not get bogged down in analyzing the accuracy of metaphors right now. Who made you like this? Forest for the trees!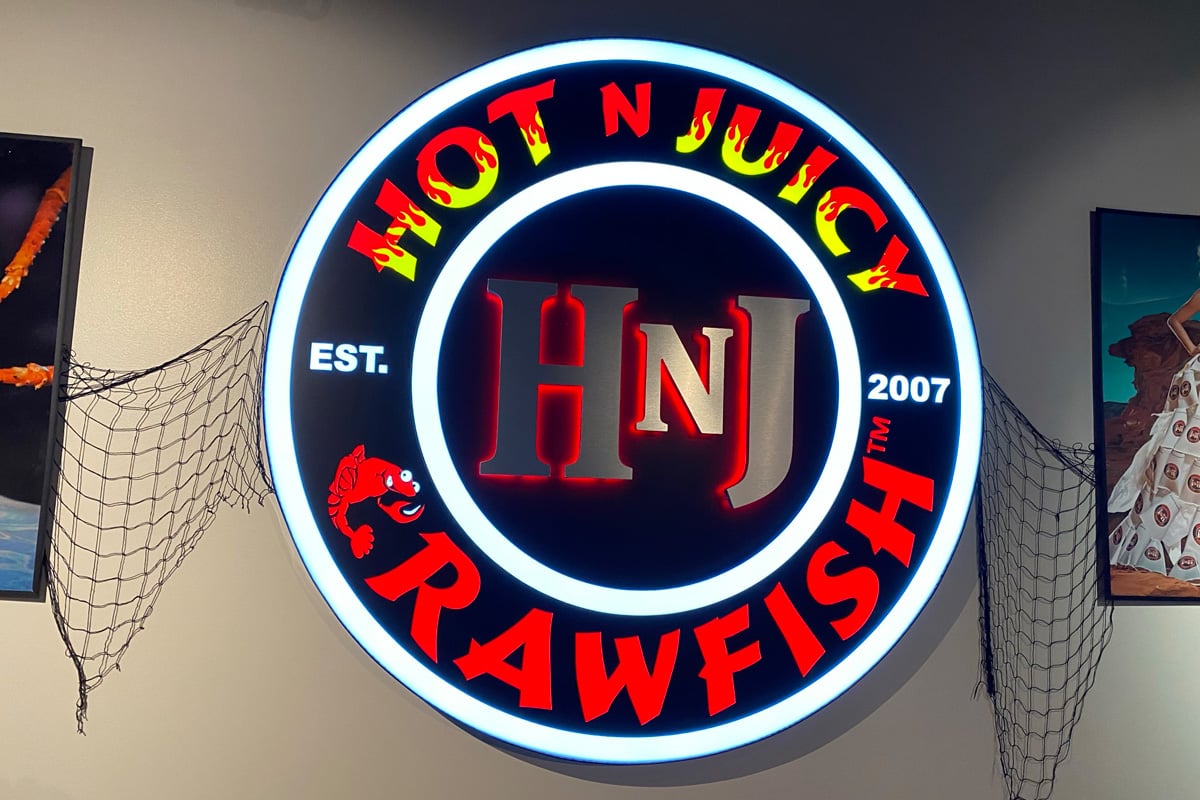 Anyhoo, Hot N Juicy Crawfish sits at the corner of 3rd Street and Stewart Ave., a couple of blocks north of the Fremont Street Experience. A new promenade between Fremont Street and this area opened recently, so it's less sketchy than it has been in the past.
The address is 206 N. 3rd Street, Las Vegas, NV 89101 if you're looking to find the restaurant via Google Maps or whatever the kids are using now. Props if you remember Thomas Guides. How in the hell did people find anything?
The restaurant sits in the space that was originally the Commissary at Downtown Grand, and after that it was an eSports (whatever those might be) lounge for a minute.
Not to make it too awkward: But it's an impossible location, despite being close to some excellent restaurants (like Triple George and Pizza Rock).
The owners of Hot N Juicy Crawfish obviously have a plan to overcome the geographic challenges, and it doesn't appear they invested too much in the space, so we'll see how it goes.

Hot N Juicy is a chain, and there are several successful locations in Las Vegas, as well as other places we care much less about.
The menu consists of a hell-ton of seafood.
It's not all about the "mudbugs," either.
The menu also features a variety of crabs, lobster, mussels, clams, shrimp (headless or not) and the aforementioned crawfish. Oh, and chicken wings. We have no idea how those got in there.
Find the full menu on the restaurant's official Web site.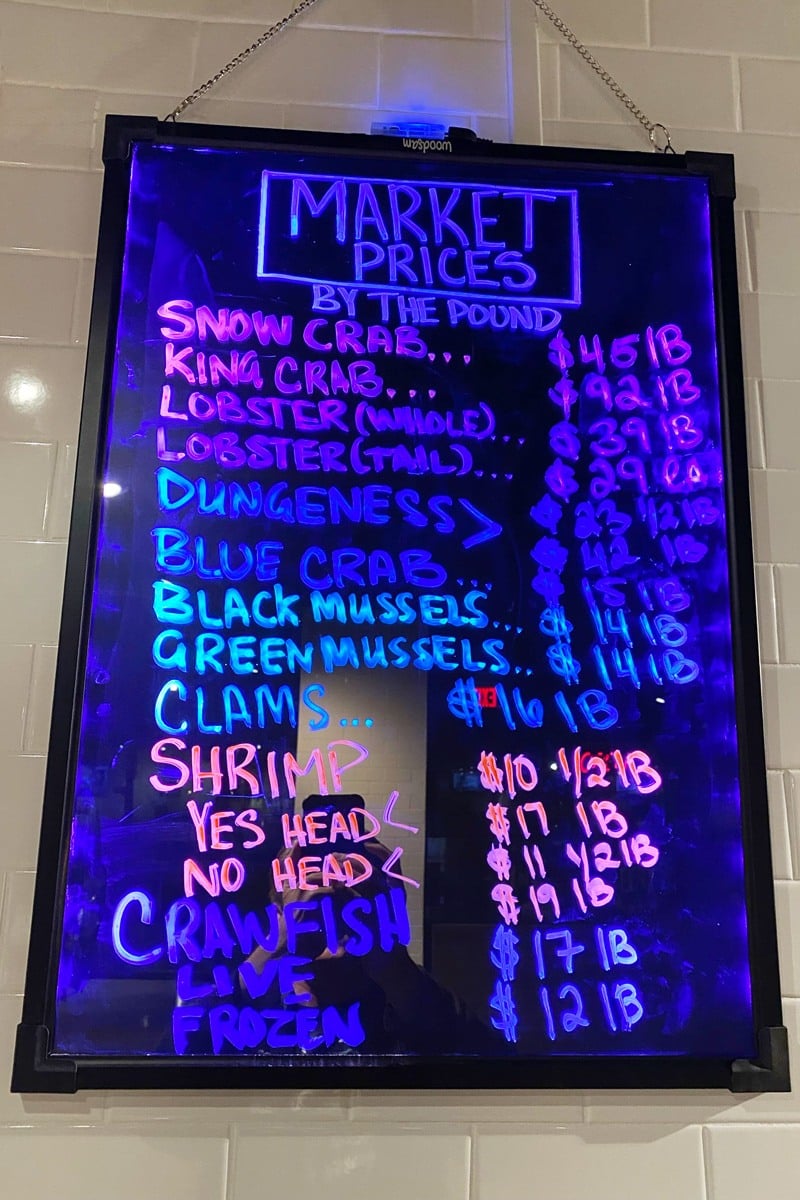 We didn't dine at Hot N Juicy Crawfish during our recent visit, mostly because we don't do seafood, and ordering chicken wings at a place called Hot N Juicy Crawfish just seemed ridiculous.
As a layperson, crawfish seem like a lot of work.
According to this video, it's important to pinch the tail and suck the head.
The place was, in restaurant industry jargon, completely empty. It was a Tuesday night at dinnertime.
The decor is simple, with lots of photos, including this one, which was our favorite.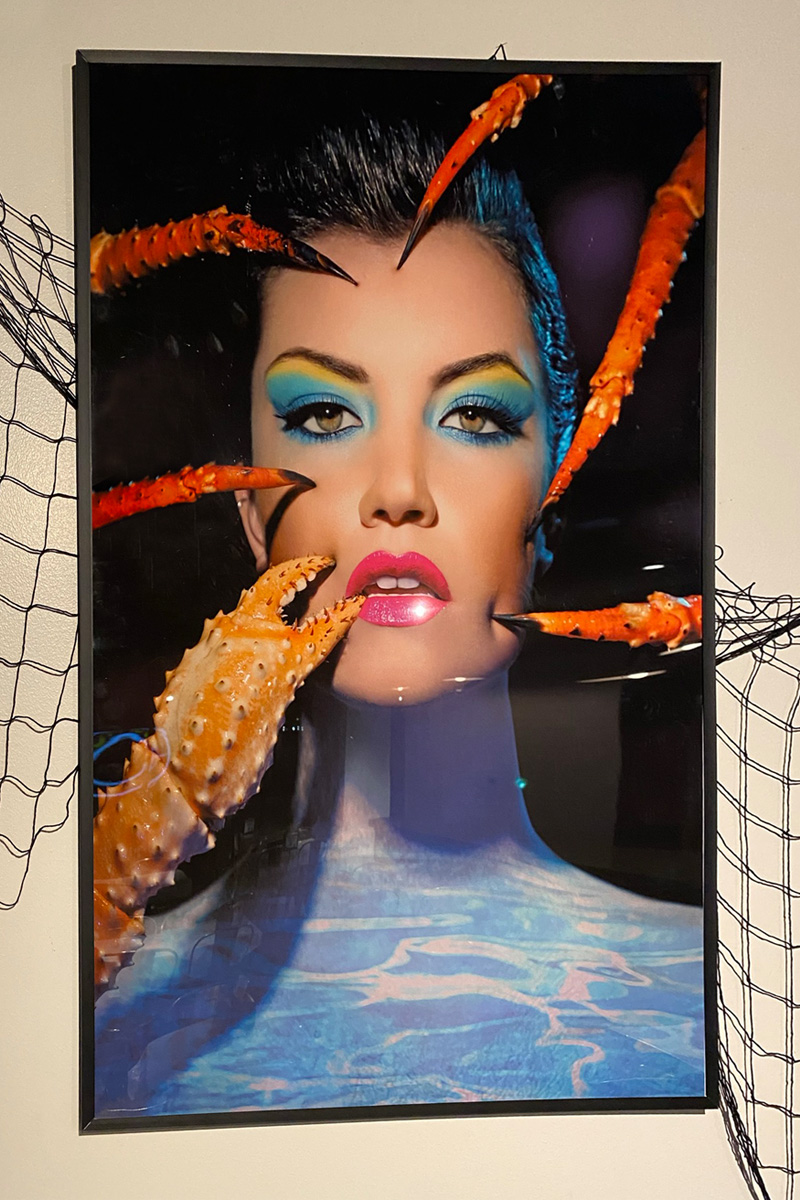 We saw a robot at the restaurant, but it hasn't been programmed. The machine helps employees bus tables and the like. We will probably return just to see the robot in action.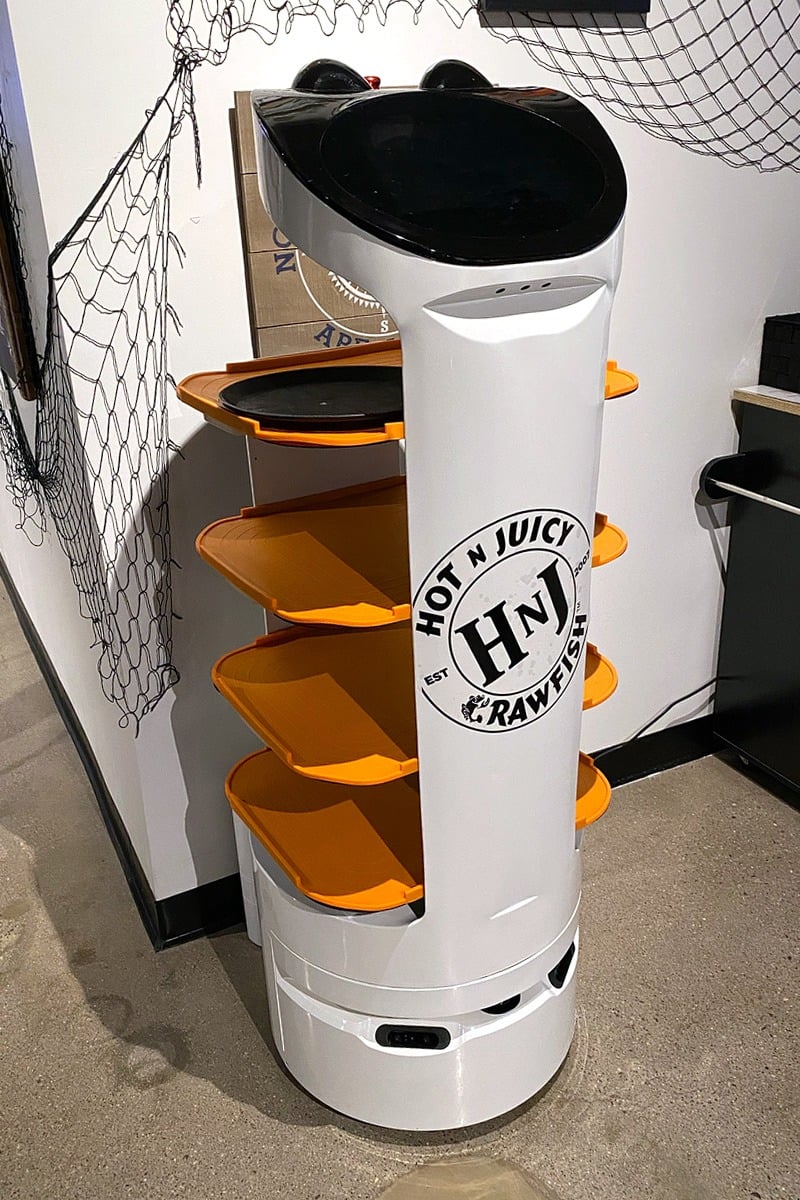 The employees at Hot N Juicy Crawfish were very friendly and outgoing, and not in an annoying way. They seem very anxious to have some customers (and make some gratuities).
Time will tell how Hot N Juicy Crawfish fares.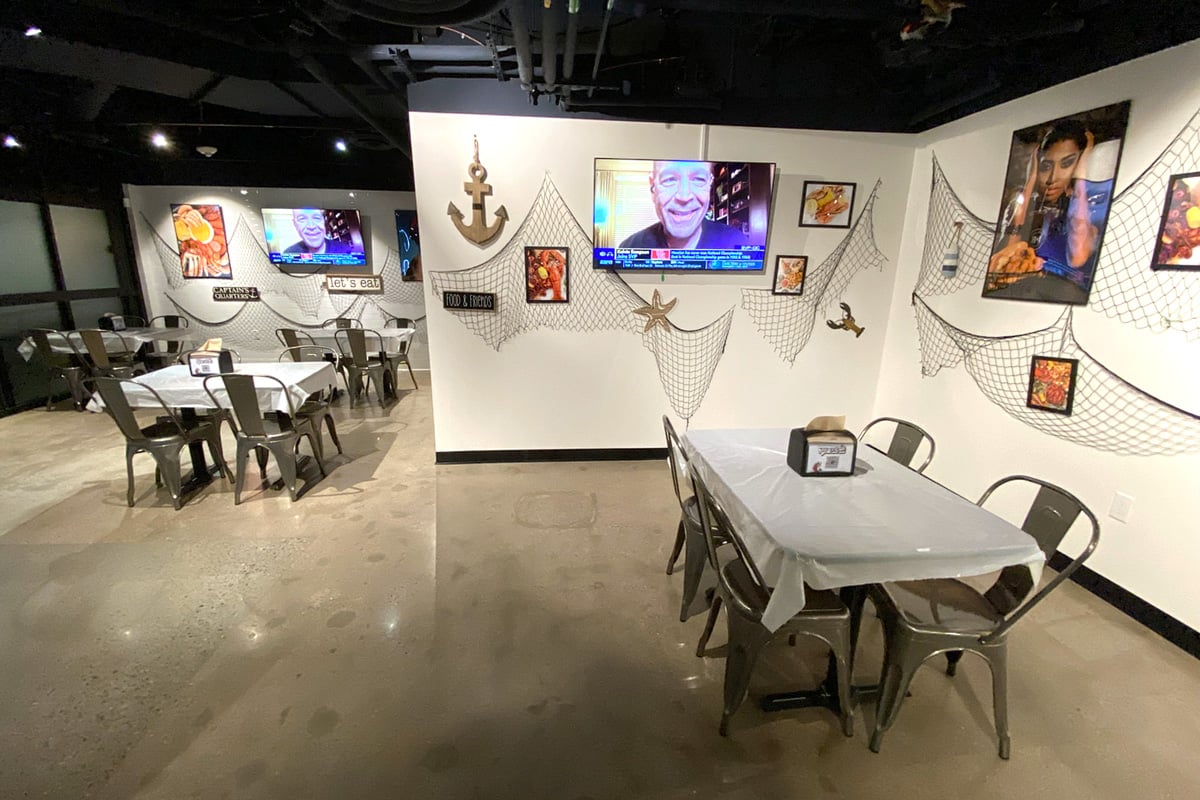 Hot N Juicy Crawfish is a tenant of Downtown Grand, so the casino-hotel doesn't really have much skin in the game, but we trust they'd love for seafood lovers to wander in their direction from Fremont Street Experience. Rent is better than a space sitting idle.
It's unclear why people would walk by the best pizza in Las Vegas (at Pizza Rock) and one of the best chicken parms in Las Vegas (at Triple George), but to each their own, weirdos.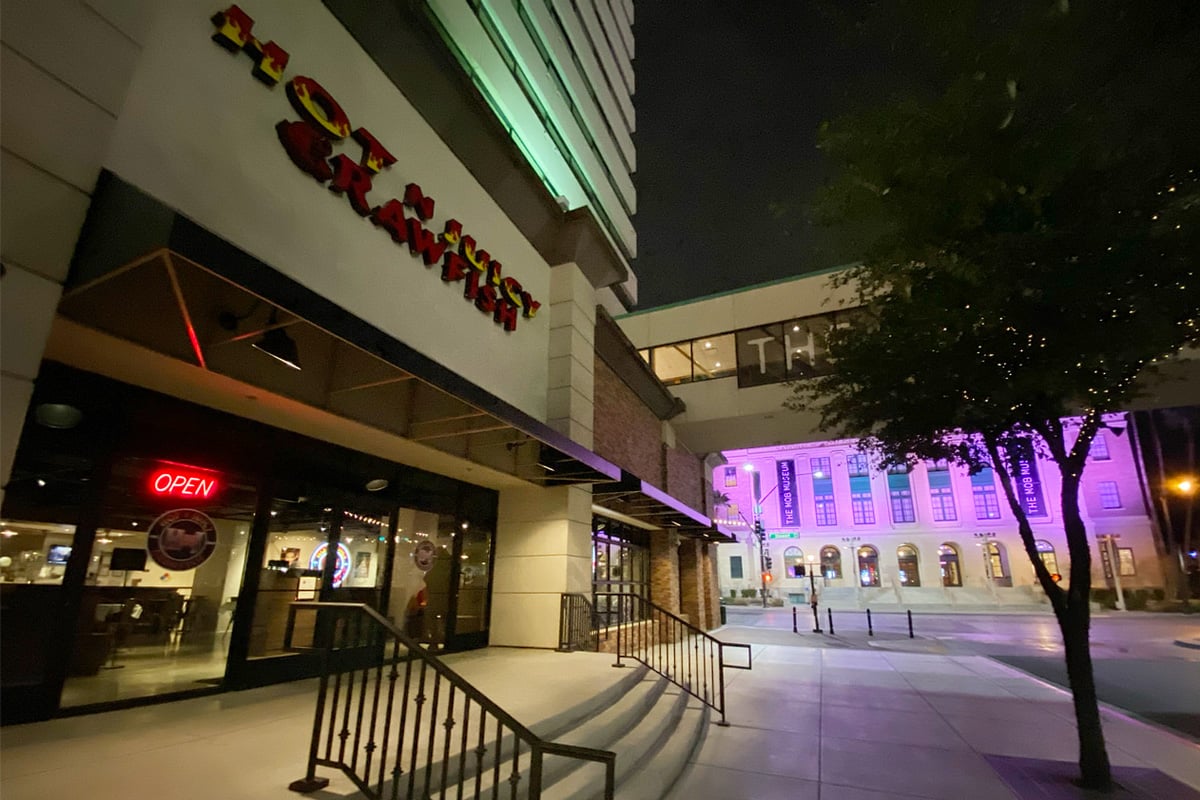 While we haven't been wrong since 1978 (we thought disco would be the predominant form of music moving forward), we hope to be wrong about the future of Hot N Juicy Crawfish downtown.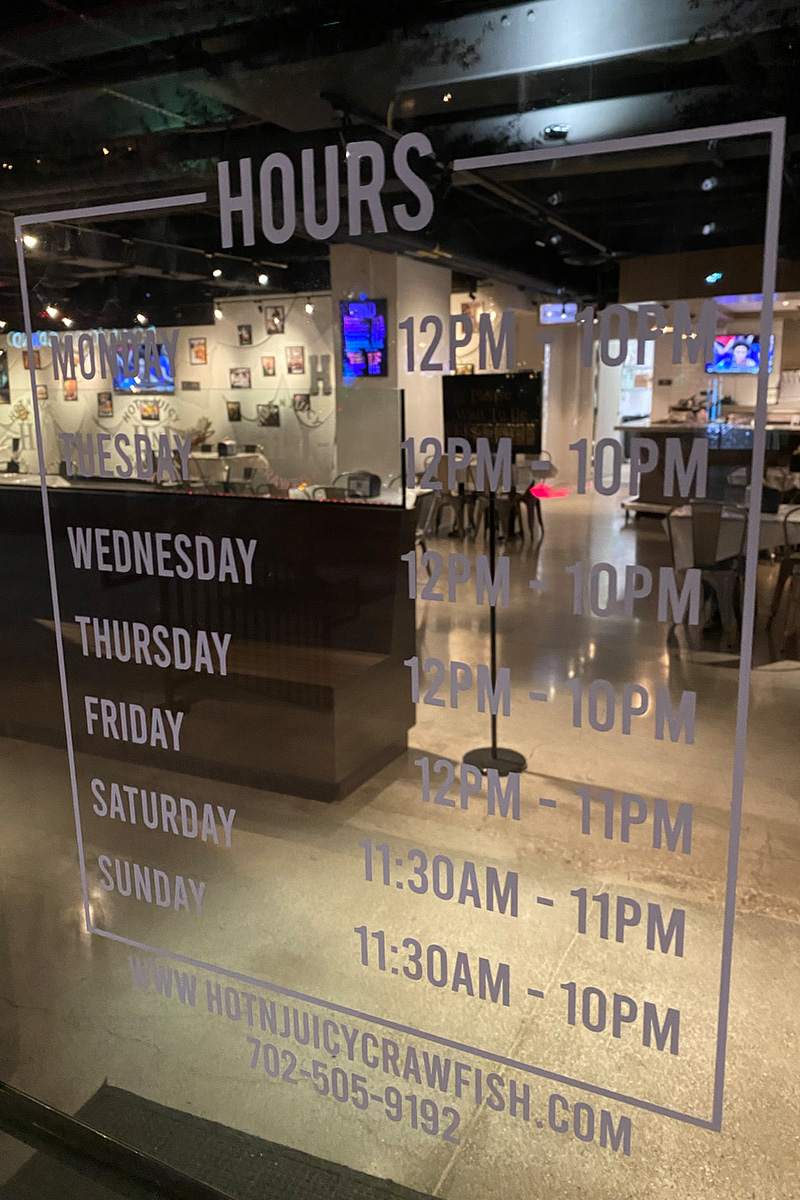 Zero foot traffic hasn't hurt Pizza Rock or Triple George. Do something great and people will come. We were going to do a callback to the "suck the head" thing, but we need to live by example, growing upwise.
If you venture over, let us know what you think of the new Hot N Juicy Crawfish at Downtown Grand.