Hidden Gem: Our New Favorite Happy Hour Is at Chicago Brewing Company Inside Four Queens
Now that this blog works at Fremont Street Experience, we're downtown more than ever, and we get to explore new places to whet our various whistles and indulge our cravings.
Our new favorite happy hour is in an unlikely place, the Four Queens. Specifically, at Chicago Brewing Company.
The restaurant-slash-bar is in the deep recesses of the downtown casino, but it's more than worth the search, especially between 3:00 p.m. and 6:00 p.m.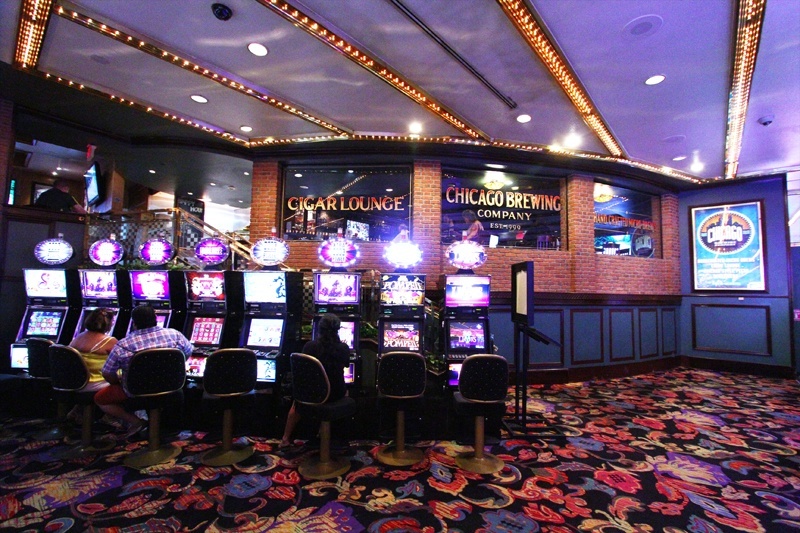 Downtown values are plentiful, but happy hour at Chicago Brewing Company is exceptional because appetizers are half-off already low prices.
For example, the delicious potato skins, are loaded with bacon, cheddar and green onions, are normally $5.50. Half off? Irresistible.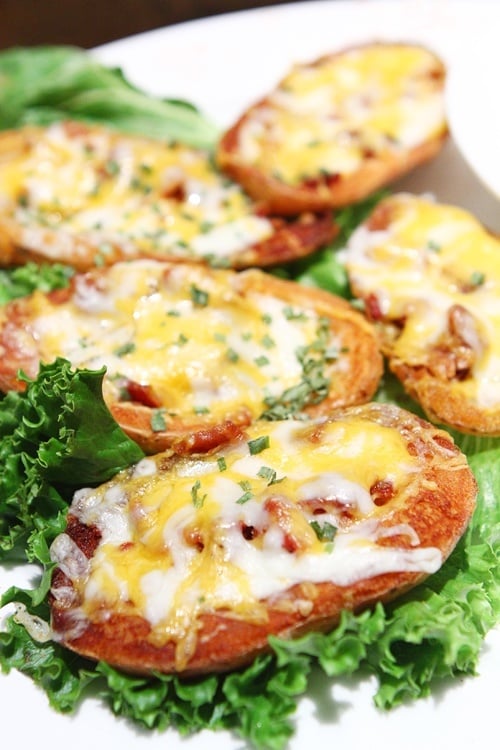 Also outstanding are the Michigan Avenue Garlic Knots. The humongous, fluffy knots are slathered with Parmesan-garlic butter sauce, and there's some fantastic marinara for dipping. There are about eight of these bad boys, and they'd be a steal even at the regular price of $4.95. In the $2.50 range, we'd put them among the best dining values in all of Las Vegas.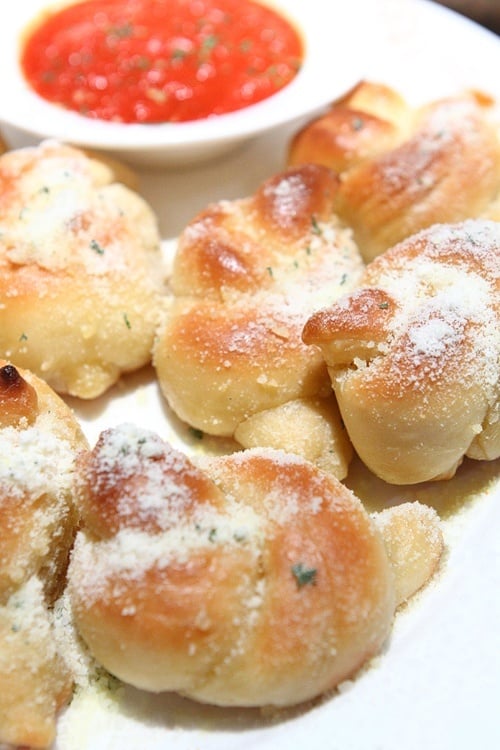 Other appetizers include filet mignon sliders, chicken tenders, wings, calamari, mozzarella sticks and a blackened chicken quesadilla. We have no reason to believe those aren't tasty, too.
There are, of course, drink specials, including $1 off house beers and $5 for something called India Pale Ale. We have no idea what that is, but we do know when we ordered our Captain and diet tall, it was truly tall. (Unlike those thimble-sized glasses you tend to get in casinos.)
The only downside is Chicago Brewing Company, aside from being a restaurant and bar, bills itself as a "Cigar Lounge," so that's not for everyone. In situations like this, it's helpful to remember you're in Las Vegas, and it sort of goes with the territory.
Otherwise, we love the place. There's a comfy bar, with video poker machines, so when you're playing the drinks are "free" and solo dining isn't awkward.
Chicago Brewing Company at Four Queens is a hidden gem, and we expect to hit this happy hour frequently from here on out.