Giada's at The Cromwell Makes Good on the Buzz
Giada's at The Cromwell is one of the most buzzed-about restaurants to open on The Strip in some time, and, it turns out, for good reason.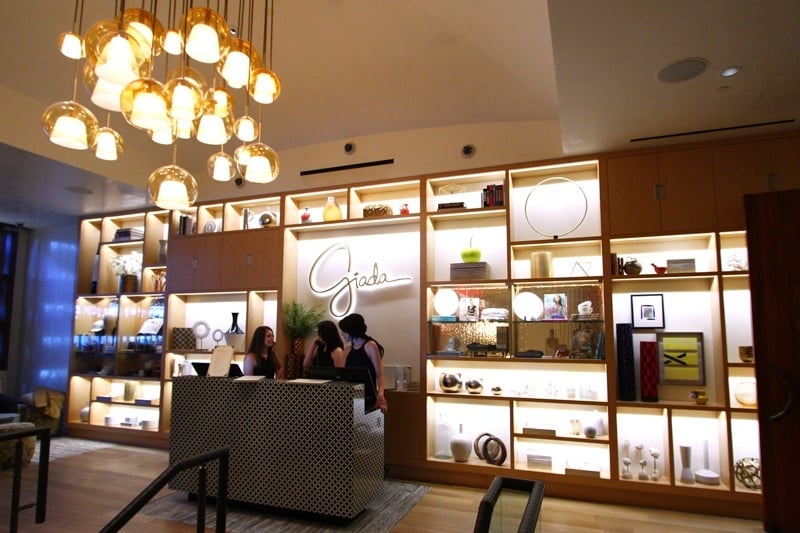 The restaurant's titular Giada is, of course, Giada de Laurentiis, best known for being a Food Network star and a hottie.
Her new collaboration with Caesars Entertainment is a winning combination of attentive service, a creative menu and flawless execution, as well as a great view. It currently takes a couple of weeks to get a reservation for a Friday or Saturday night, so all indications are this restaurant is a certified hit.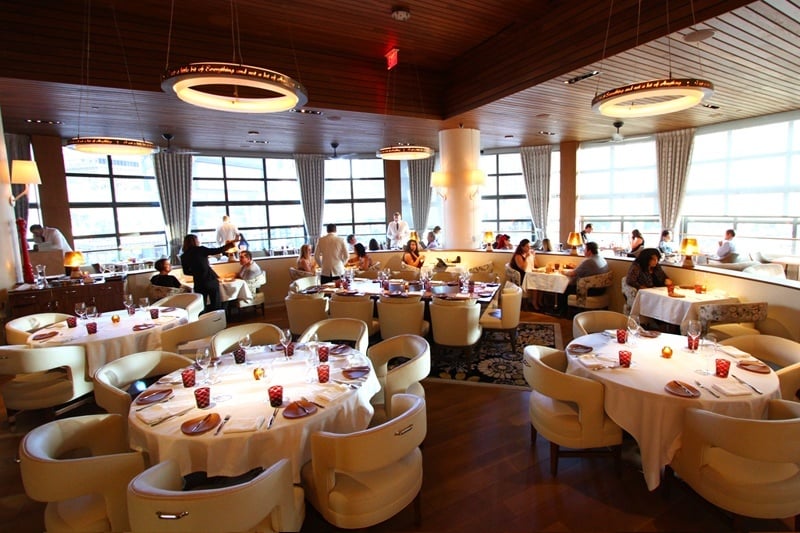 Giada's sits on the corner of two iconic thoroughfares, Las Vegas Boulevard and Flamingo Road. For many, the view will be an essential part of a visit to Giada's. That being the case, make sure you get a table where you can enjoy the view best, along the window. There are 10 tables for two along the window, and demand for them is great, so don't be shy about slipping a hostess or manager $20 to ensure you'll get the table you'd like.
It's Las Vegas, after all, and in Vegas, cash is the quickest way a conversation goes from "Sorry, we don't have anything available," to "Let's see what we can do."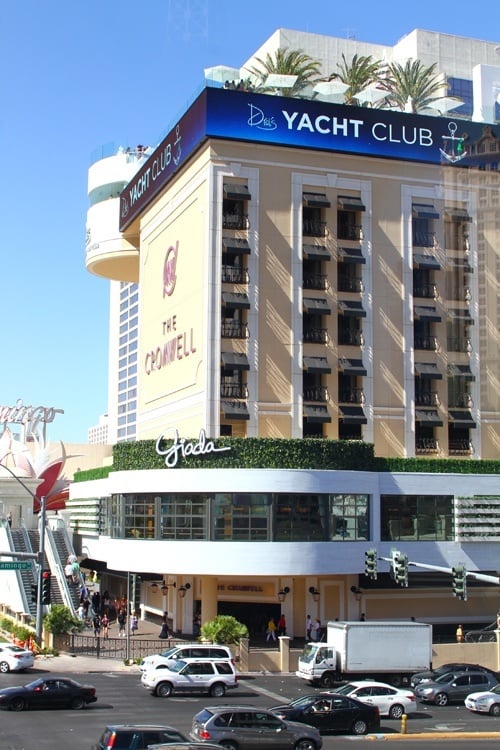 Once the view is taken care of, it's time to dive into the selection of signature cocktails. The servers are extremely knowledgeable about not just the menu, but also the cocktails, and are happy to make recommendations.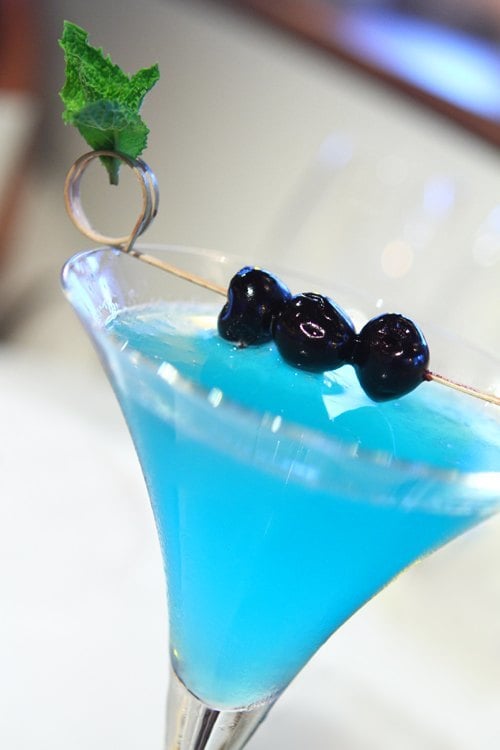 As is common at celebrity-driven restaurants operated by Caesars Entertainment, cocktails are presented on iPads (see below), so you can get a visual before you order, as well as learning more about the ingredients of each cocktail.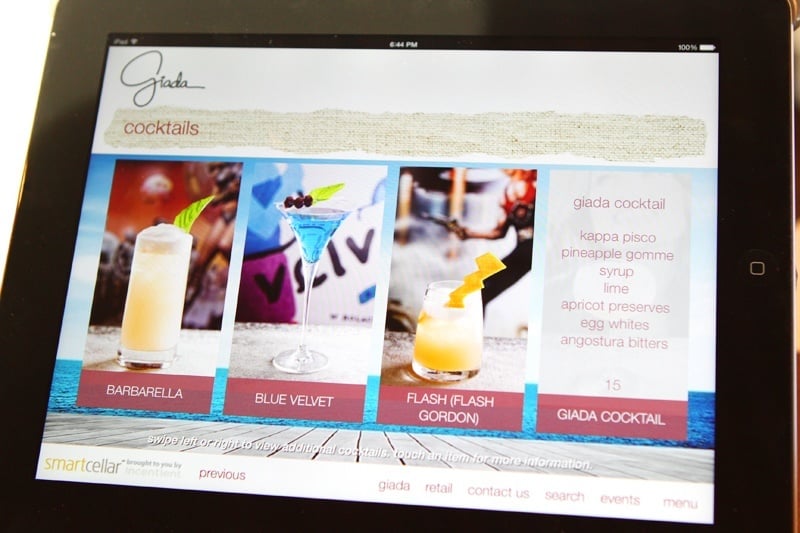 They're distinctive and tasty, and run in the $15 range. If that seems an extravagant price for a cocktail, hold onto your hat, because the prices here are all a bit inflated. Call it the "Giada experience surcharge."
We quite enjoyed the Hannibal. It's called that because the garnish looks like a brain. Which is pretty awesome. This drink has generous portions, and lasted our entire meal.

At first, we couldn't figure out what a cannibal movie had to do with the Giada theme, then remembered Martha de Laurentiis is the executive producer of "Hannibal" on NBC. A stretch, but one of many references to the de Laurentiis clan found on the menu and in the restaurant. Martha de Laurentiis was the second wife of Giada's grandfather, bigtime movie producer Dino De Laurentiis.
As it turns out, most if not all of the signature cocktails were inspired by hallmarks of Giada's grandfather's career. We enjoyed the Flash Gordon (below), another film produced by Dino De Laurentiis. He was a busy guy.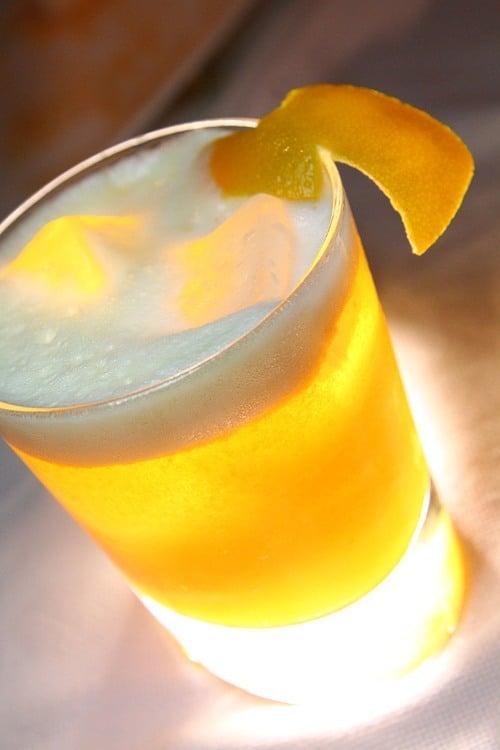 While looking over the menu, bread is delivered, and it gets your meal off to a fine start.

A whole half of the menu is devoted to "Antipasti & Pizzette." We are not a food expert, so we're not sure what those are, other than to say the ones at Giada's are consistently wonderful.
The "Antipasti & Pizzette" portion of the menu is divided into vegetable, meat, seafood, cheese, crostini and pizzette sections. See the full menu on the official Giada's site.
The Bacon-Wrapped Dates had a kick to them because of some Italian sausage. The waiter described them as "our most masculine dish." It's probably the bacon.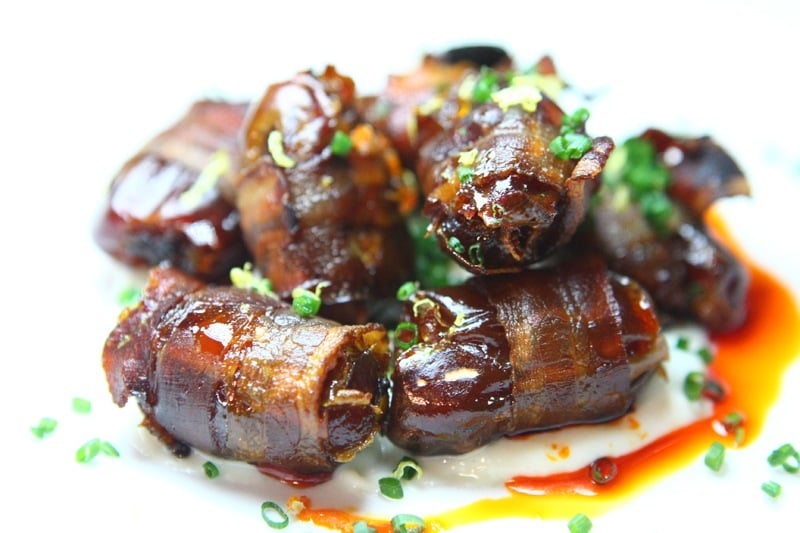 Presumably, a "pizette" is a fancy way of saying pizza, which we had to try. The pizza at Giada's is well worth a visit, even if that's all you have. The crust is unlike any other crust we've had on a pizza, and we've had pizza in about 16 countries and at least 30 states. The crust is light and fluffy, and the sauce and cheese make this appetizer a must-try.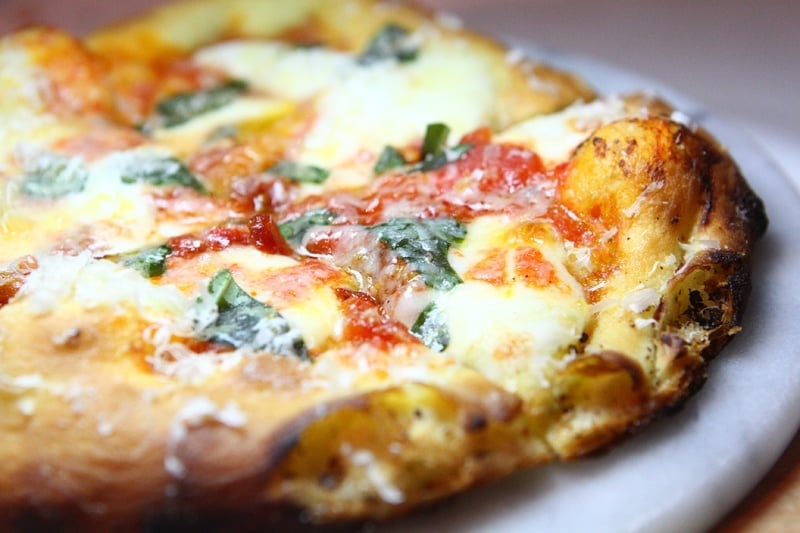 Most of the appetizer items are in the very reasonable $10-15 range, although the portions are fairly small. Think of them as Italian-themed small plates.
The other half of the menu is a mix of dishes which are somewhat familiar, but with some intriguing twists that pay off big.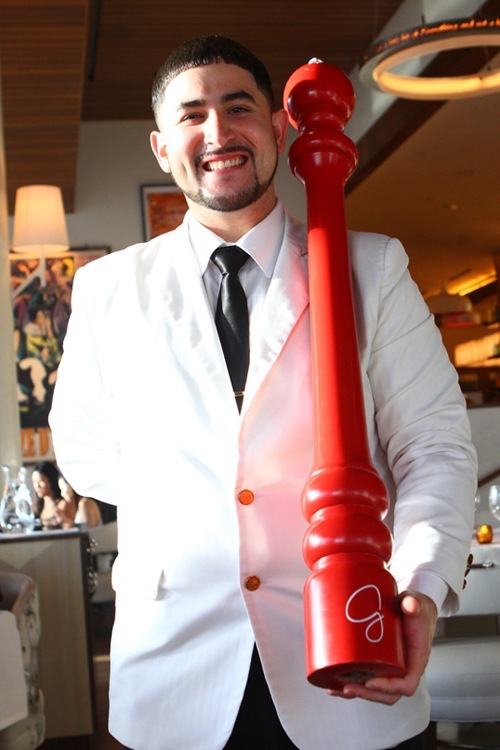 There are soups and salads, plus a selection of pastas. (The menu is even thoughtful enough to provide pronunciations of the past names, like "ree-gah-TOH-neh" and "spah-geh-tee.)
We went for the ravioli (rah-VEEOH-lee), which features lobster, asparagus tips and tarragon. We winced at the $34 price, but got over it pretty quickly when we tasted this perfectly-prepared dish. And we're not even really a lobster person.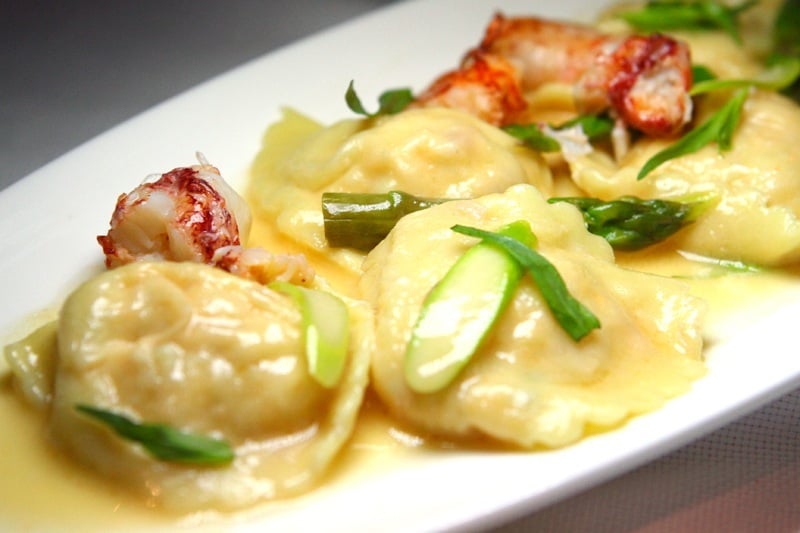 Another highly-recommended pasta dish is the risotto (ree-ZOHT-oh), with scallops. It's easily the best risotto we've ever had.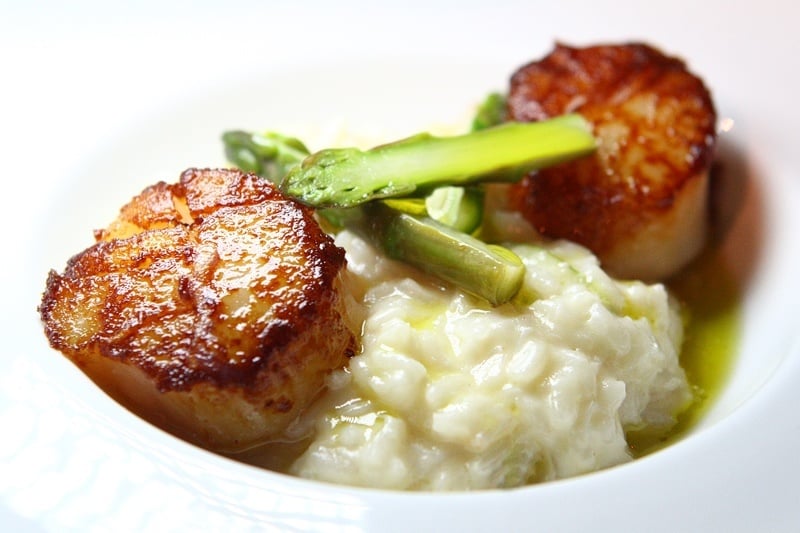 One of the most pleasing aspects of a visit to Giada is how quickly all the dishes arrive. Specifically, lightning fast. We have no idea how it's possible given how packed the place is, but it's consistent throughout one's meal.
You won't have room for anything else at this point, but there are also main dishes galore, including a 28-ounce bone-in Tuscan rib-eye ($68), Veal Chop Saltimbocca ($43), rack of lamb ($45), salmon ($37), cacciatore-style chicken ($55) and porter house for two ($78).
Hey, you're either up for a fancy night out on The Strip or you're not. This ain't In-N-Out.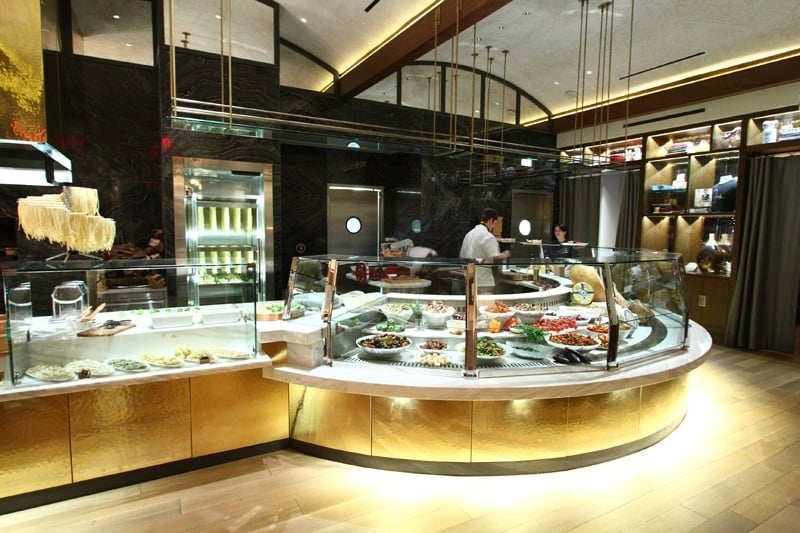 The dessert cart at Giada's is a big attention-getter, and not just because it's too wide to easily navigate between the restaurant's tables.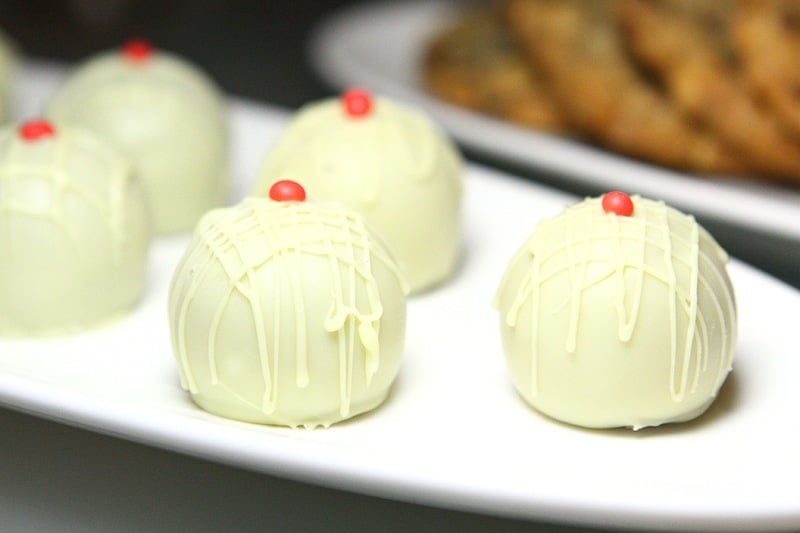 There's one eye-pleasing delight after another, and the carbs just keep on coming.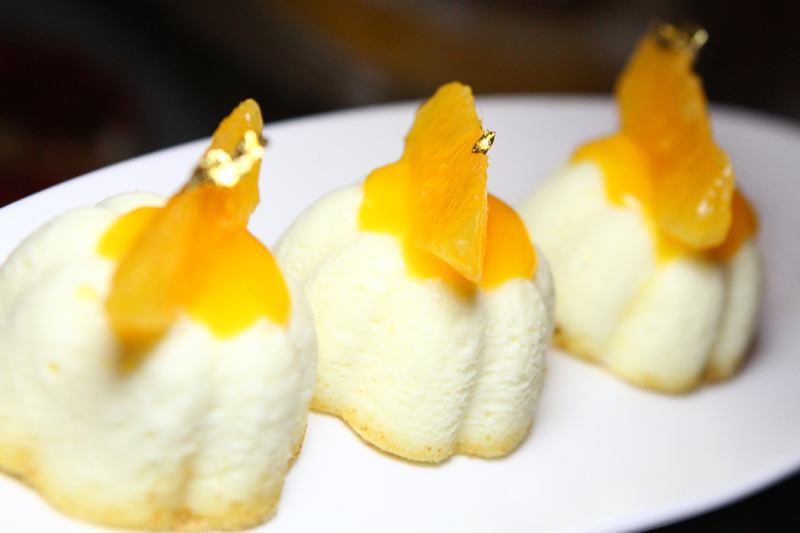 Desserts are served right off the cart, so that means no delayed gratification required.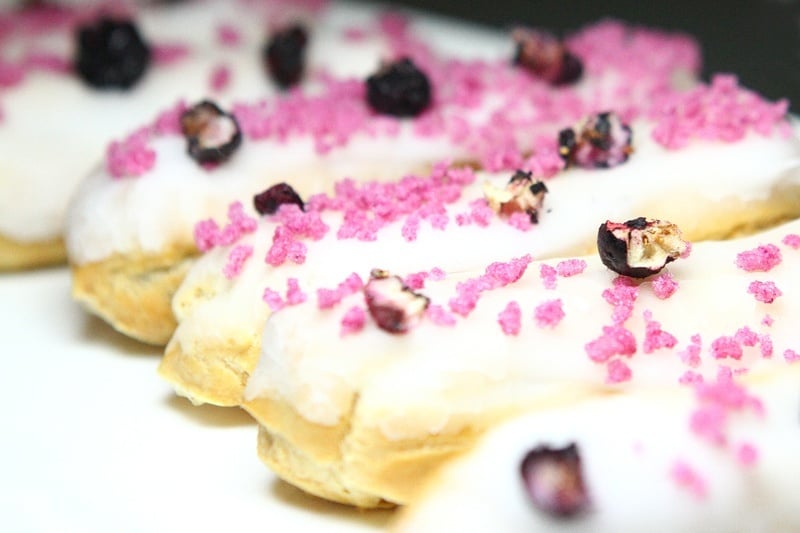 Giada's is an all-around great time, and an almost entirely pleasurable dining experience.
If there's a downside at all, it's the slightly pretentious vibe, but in a way, it contributes to the feeling you're somewhere special.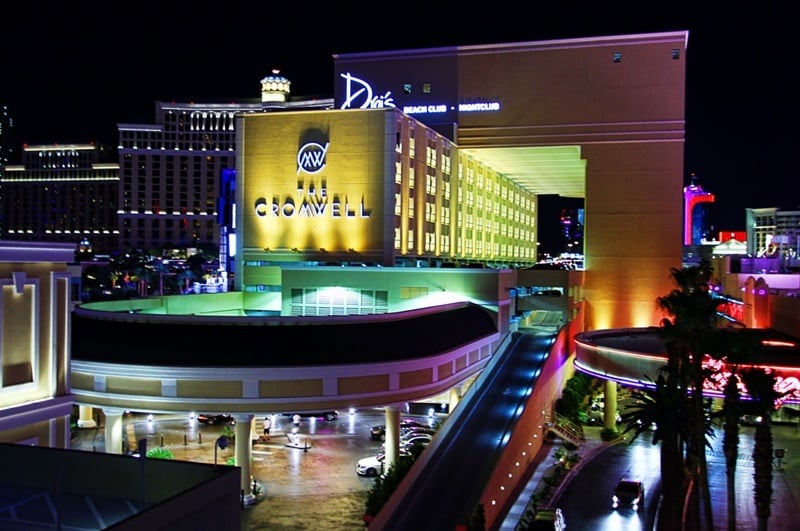 Caesars Entertainment has hit another home run with this celebrity-branded restaurant, quickly becoming a successful formula for the company. Similar partnerships have brought some exceptional dining to Las Vegas, such as with Gordon Ramsay Steak at Paris Las Vegas, BurGR at Planet Hollywood (another Gordon Ramsay joint) and Guy Fieri's Vegas Kitchen & Bar at The Quad (soon to be The Linq Hotel).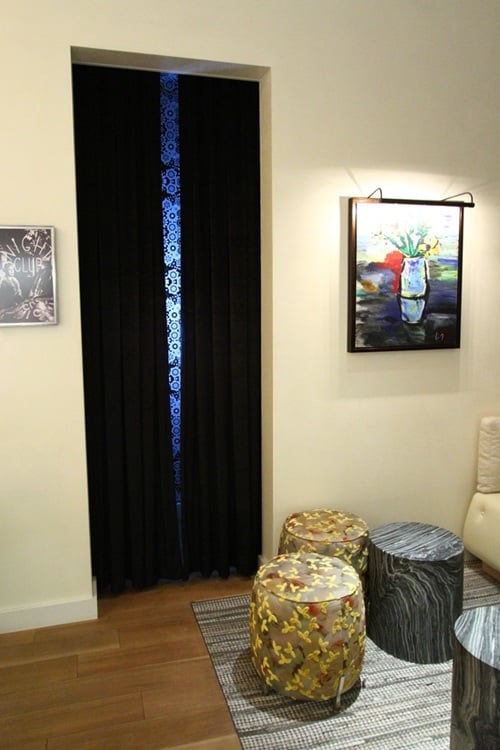 Here are a few more photos from our visit to Giada's, and hope you enjoy it as much as we did.