Hard Rock International Rights Purchase Opens Door to Las Vegas Resort Acquisition
Hard Rock International has purchased all rights to the Hard Rock brand in Las Vegas.
Yes, the company had to buy its own name back. It's complicated.
While a tad counter-intuitive, the now-closed Hard Rock Las Vegas resort wasn't affiliated with Hard Rock International (owned by the Seminole Tribe of Florida).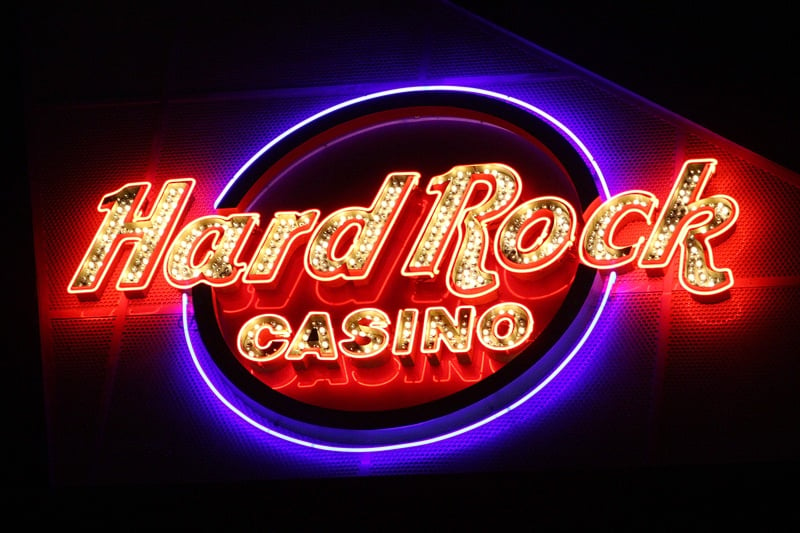 The former Hard Rock Las Vegas is currently being transformed into Virgin Hotels Las Vegas.
Just as the owners of Hard Rock/Virgin, JC Hospitality and Richard Branson, were about to sell off their warehouse of memorabilia, Hard Rock International swooped in and bought the right to use the Hard Rock name in Las Vegas, as well as any associated intellectual property.
Technically, Hard Rock International purchased the rights from private equity firm Juniper Capital, which purchased the Hard Rock from Brookfield Asset Management. There will be a quiz.
Hard Rock International also got the majority of the memorabilia owned by JC Hospitality (about 20% was on loan and went back to the original owners).
The massive guitar that once adorned Hard Rock's port cochere was also part of the deal. JC Hospitality confirmed, "The iconic Gibson neon guitar located at the porte cochere of the previous Hard Rock Hotel & Casino Las Vegas was included in the transaction with Hard Rock International announced on May 13, 2020."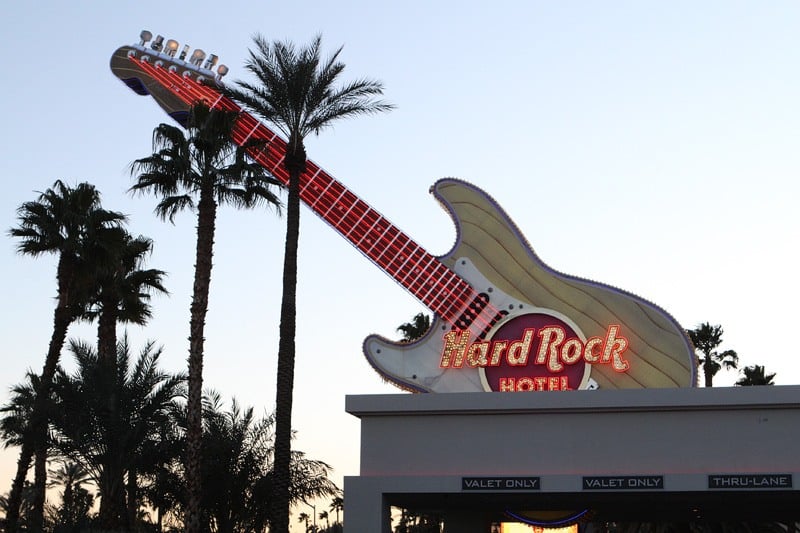 Another iconic guitar sign, from the demolished Hard Rock Cafe (just outside the Hard Rock casino), is now on display at the Neon Museum.
Here's the key element of the announcement: "Effective immediately, Hard Rock International and its affiliates will no longer be restricted from developing, owning, licensing, managing or operating any Hard Rock-branded casino and integrated resort within Clark County, Nevada."
We've shared rumors for some time Hard Rock International was kicking the tires of a number of Las Vegas casinos, and now the tribe is clear to not only make a Las Vegas casino purchase but to call it Hard Rock Las Vegas.
At one time, Hard Rock International was rumored to have been in due diligence (quite far along in the purchase process) with Cosmopolitan. We should know, it was our rumor. The rumors perked up again last year.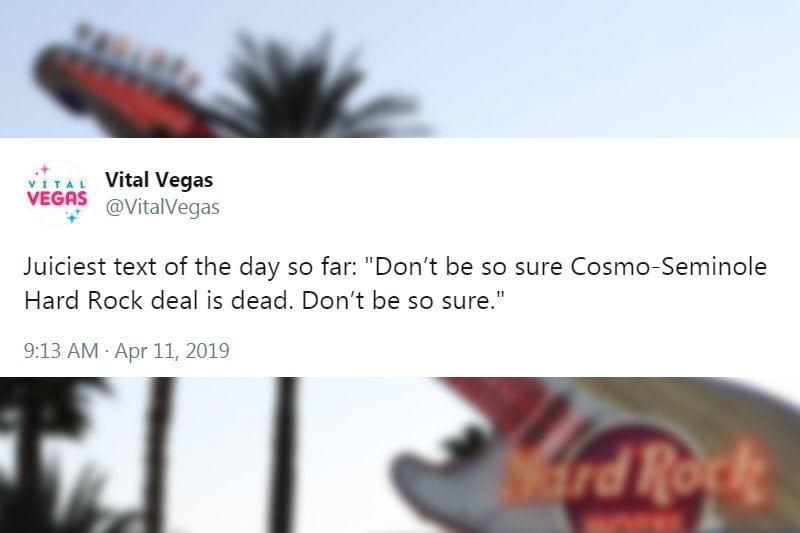 While the Cosmo deal fell through, a number of other Strip casinos are currently up for sale, including Planet Hollywood, Mirage, Cromwell, Tropicana and others.
Our sources have shared Hard Rock International has expressed some interest in Bally's Las Vegas, especially the land.
We've also shared Palms is in the mix for a potential sale, and may not open again until it's sold.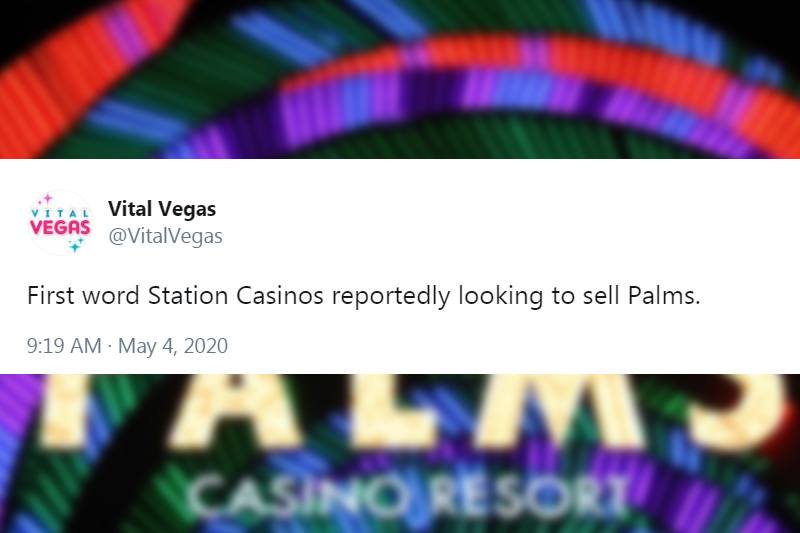 As for the former Hard Rock and future Virgin Hotels Las Vegas, we're told demolition of the interior is substantially complete, and the next phase of the renovation has begun.
We shared exclusively that plans for Virgin Vegas would include a new hotel tower. That tower was to have had a Hard Rock element, but that plan's been nixed due to the rights transfer.
The Virgin Hotels Las Vegas project is on schedule to open in November 2020.