Graceland's Elvis Exhibit Closes at Westgate, Drama Ensues
"Graceland Presents Elvis: The Exhibition" has closed at Westgate Las Vegas Resort & Casino amidst rumors of a dispute between the hotel and the tenant, a licensee of Elvis Presley's estate.

According to our buddy Norm Clarke at the Las Vegas Review-Journal, the exhibit was shuttered just 10 months into what was supposed to be a 10-year contract.
A rep of Westgate said the exhibit owed the resort "a substantial amount of money," and the tenant was threatening to default, so the attraction was closed.
The timing of the closure is peculiar given the fact it was recently announced the nearby Riviera Boulevard was to be renamed Elvis Presley Boulevard, a move we thought boneheaded given the fact Presley died nearly 40 years ago.
We presciently discussed the waning appeal of Elvis in Las Vegas on the most recent installment of the Vital Vegas Podcast. Yes, our podcast is so influential, it helped close a Las Vegas attraction. And that's the story we're sticking to.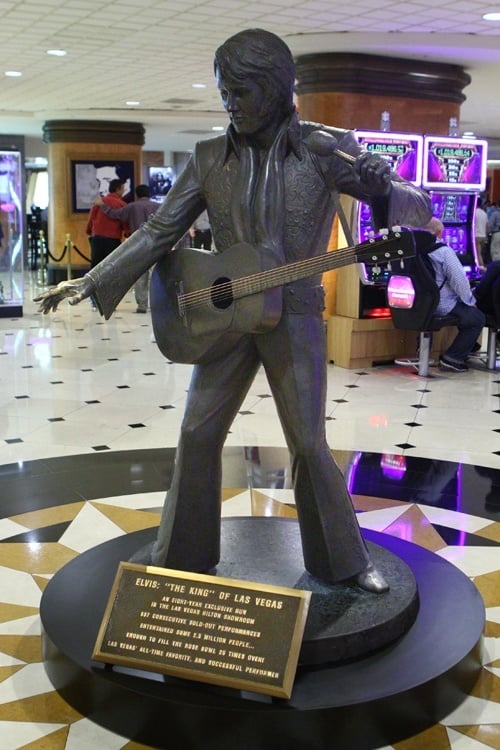 It was assumed the street change name was a move to help promote the exhibit, but now managers of the exhibit have contacted the county stating they would prefer the street not be renamed.
The Elvis exhibit has already been removed from the Westgate Web site, and there's no word what might move into the 28,000-square-foot space.
Of course, there's a chance the hotel could amicably resolve its conflict with the tenant, but it sounds like there's bad blood, so that seems unlikely.
All we can do now is watch and wait, and try not to throw up a little when every single article covering this story contains this phrase, "Westgate's Elvis exhibit has left the building."