Caesars Palace to Renovate Main Entrance
Caesars Palace announced it will do a multimillion-dollar renovation of its main entrance and iconic porte cochere.
Perhaps most importantly, the renovation will include a new lobby bar. Priorities.
Construction begins this month (July 2021), and here's what the overhauled entrance will look like when it's done.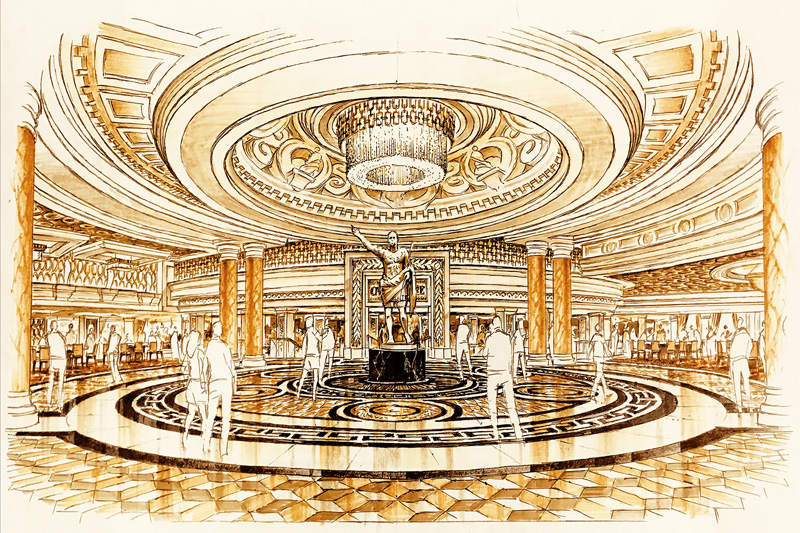 The entrance renovation project is expected to be completed by New Year's Eve.
The main entrance will be entirely rebuilt from the ground up.
According to the news release, "Once completed, guests will be welcomed by a dramatic and soaring dome and barreled ceiling over a stunning 15-foot tall statue of Augustus Caesar."
News releases gonna news release.
When we first heard this news, we thought Caesars Palace was referring to the area near hotel registration, one of our favorite hotel lobbies in Las Vegas.
That's not the one. This is the one.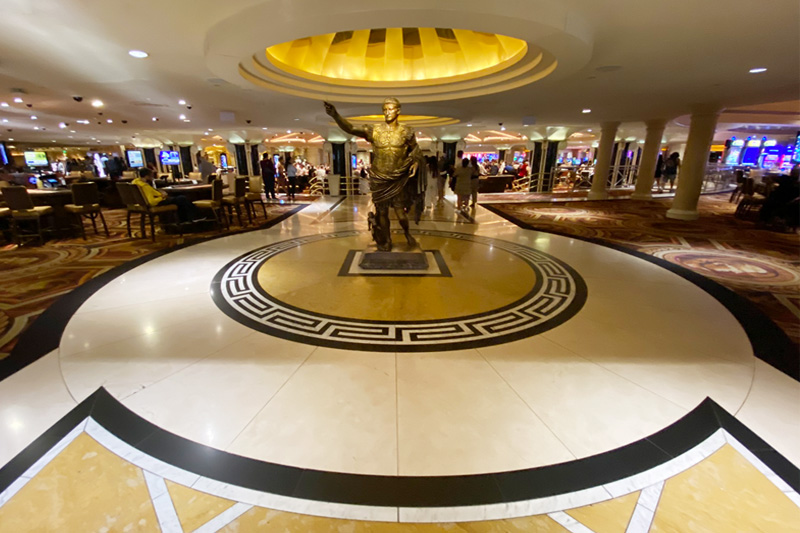 This is the entrance used by guests dropped off at the hotel's eye-popping porte cochere, and it really doesn't have much visual impact.
Here's the entrance in question.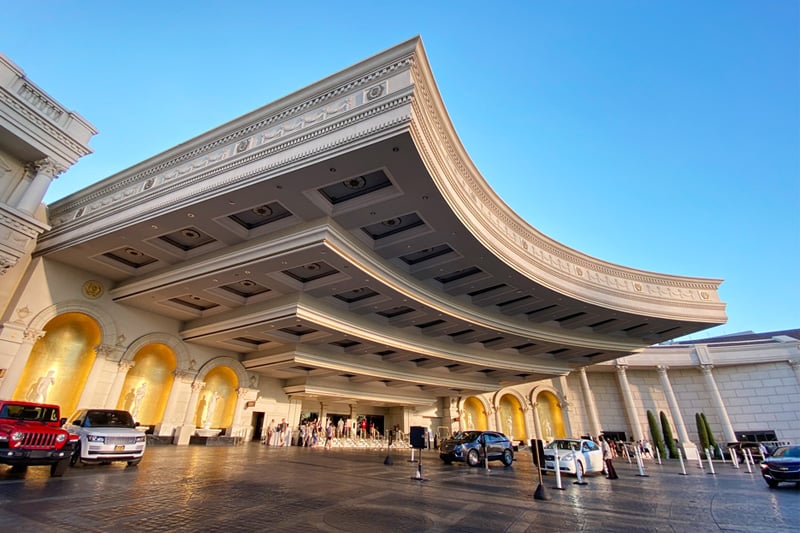 If the Caesars Palace porte cochere looks familiar, it's probably because you saw it in the acclaimed documentary, "Ocean's 11."
The renovation will also include the debut of two new table games pits flanking the entrance.
It sounds like the renovation will also extend to a revamp of the casino's stunning (our word this time, not theirs) domed table games floor.
If you don't know the domed table games floor we're talking about, you're not Vegas enough!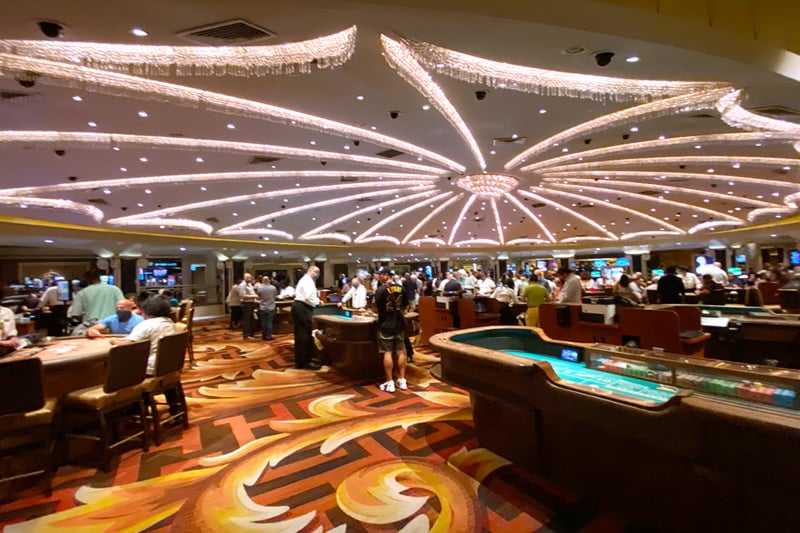 There's some housekeeping related to the renovation, of course.
From July to December, 2021, take note:


Main valet off Las Vegas Blvd. will accommodate Caesars Rewards Diamond and Seven Star members only.



The Colosseum valet (ground floor of the Caesars Palace self-parking garage off Frank Sinatra Drive) will accommodate all valet guests.



Rideshare pick-up and drop-off will be relocated to the exit doors next to Vanderpump Cocktail Garden.



Express hotel check-in/check-out kiosks will be placed at all available entrances.
Just self-park, already.
As we were confused by the renovation announcement, we suspect others may be as well. So, we went to Caesars and took a little video to help get your bearings.
We were quite relieved to learn Caesars Palace won't be mucking with the nearby hotel registration lobby, as it's gorgeous. You know the one!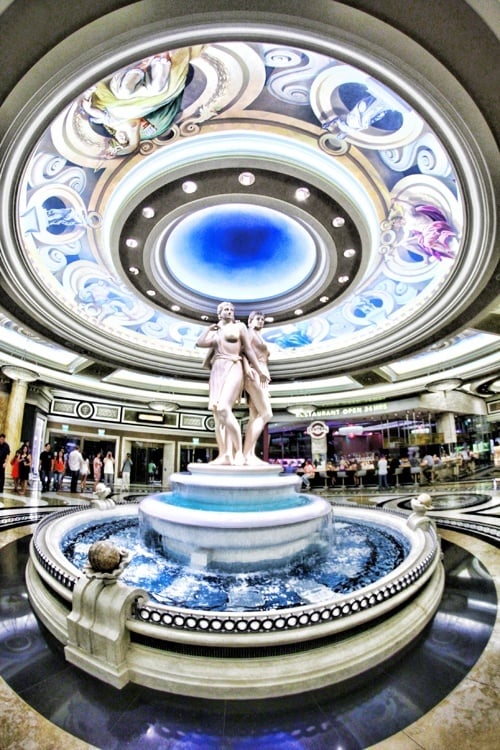 The renovation announcement was refreshing given recent decisions by Caesars Entertainment following its merger with Eldorado Resorts. The merger has resulted in lots of cost-cutting measures, and this definitely isn't that.
Does an entrance renovation move the needle on revenue? Probably not, but moving table games front and center certainly fits with Eldorado's "gambling first" strategy.
Caesars is also making moves to update its restaurant line-up. We recently shared Caesars Palace is rumored to be getting a Bazaar Meat and Peter Luger Steak, with Old Homestead looking like it's on the way out.
From the rendering of the upcoming entrance renovation, we give it the thumbs up.
This is the part where we have to draw attention to our incredible Roman emperor reference because we know damn well you skim.