Fright Dome Haunted House is Done at Circus Circus
Popular Las Vegas haunted house Fright Dome is cancelled at Circus Circus and we're your only source for behind-the-scenes scoop about the direful news.
Here's the lowdown.
Fright Dome being canceled at Circus Circus is the culmination of months of drama between Circus Circus (owned by MGM Resorts) and Egan Productions, the folks behind the lucrative Fright Dome attraction.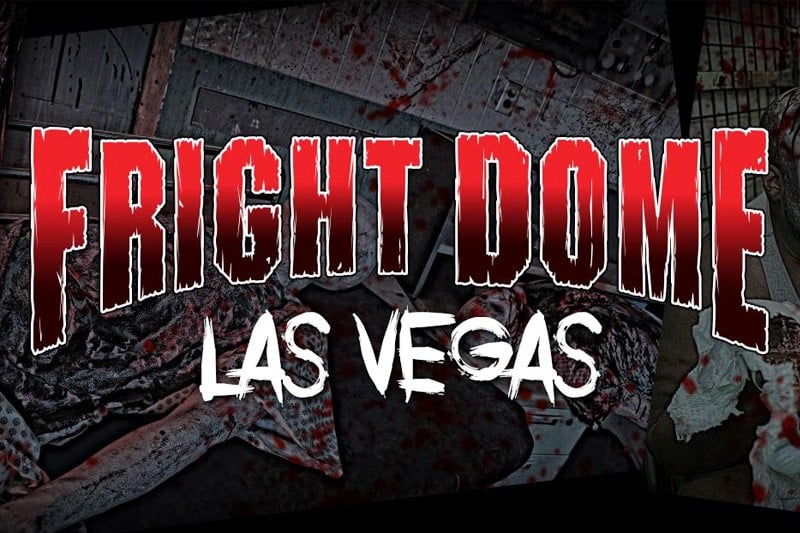 The conflict centers around another attraction by Egan Productions, the Saw escape room.
Never heard of it? That's part of the problem.
Rumor has it the Saw escape room attraction has been bleeding money for months. According to our sources, Saw's investors have bailed and insiders believe the demise of Fright Dome could also signal a nail in the coffin for Saw.
It seems financial pressures from Saw resulted in Egan Production's Jason Egan demanding a bigger cut of Fright Dome profits. While Circus Circus is said to have been open to negotiating Egan's percentage, Egan stopped returning calls and tensions ran high.
In July, we heard things got so bad, Circus Circus staff began tossing out Fright Dome equipment and sets.
You know how ugly break-ups can be.
The ongoing conflict reached Defcon 1 levels when Circus Circus expressed it would run its own haunted house, essentially cutting Fright Dome out of the annual windfall it's enjoyed for 15 years.
It's unknown if Circus Circus plans to follow through on its threat.
For its part, Egan Productions isn't saying much. In a statement, the company said, "Circus Circus has informed Egan Productions that it will not move forward with Fright Dome for 2018. While we regret this bad news, we are grateful to the people of Las Vegas for supporting Fright Dome over the past 15 years. We look forward to many successful Halloween events in the future."
The long and mutually-beneficial relationship between Fright Dome and Circus Circus has, it seems, is done for good. In fact, it's as if the attraction never existed. The plug has been pulled on Fright Dome's Web site.
Before Fright Dome closed at Adventuredome, it was considered the premier Halloween haunted house in Las Vegas.
It featured five acres of space and six distinct haunted house experiences. Favorites included homages to the "Texas Chainsaw Massacre" and others. Other themes in the mix have included "Hillbilly Hell" and "Flesh Feast."
Other recent haunted houses included "Zombie City" with a zombie theme, "Fright Dome's Urban Legends" and "The Anniversary," Fright Dome's homage to itself, as far as we can tell.
Of course, no self-respecting haunted house would be complete without an ample supply of killer clowns.
While we are not a haunted house person, we suspect more than a few Las Vegas visitors will be disappointed by the closing of Fright Dome.
Update (9/14/18): A representative of the Saw escape room contacted us with information that contradicts several of the things we've heard about the attraction. The rep says Fright Dome doesn't store anything at Circus Circus, so that would presumably make it impossible for Circus Circus to throw anything belonging to Fright Dome out. The rep also states the owner of Saw is a sole owner, with no other investors. Saw also claims it is not "bleeding money," but is, in fact, selling out. The company claims Saw is one of the most successful escape rooms in the world.