Fremont Street Experience Unveils Free Concert Series Schedule
Fremont Street Experience has announced its free concert series line-up for 2023.
We love when the concert schedule is shared because it gives people a chance to whine about how disappointed they are the schedule doesn't include Beyonce or Coldplay. That's right, people are sometimes mad about free concerts.
Reminder: Free concerts, still free.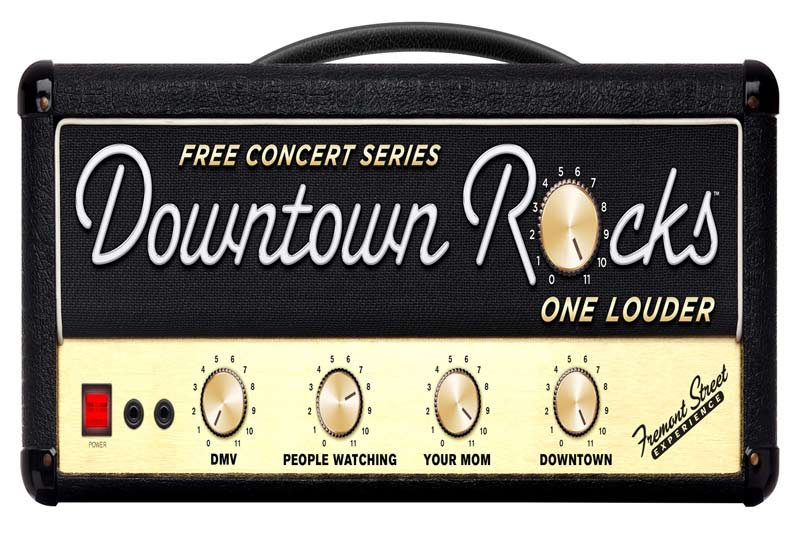 In our attempt to avoid ado, further and otherwise, here is the Fremont Street Experience (FSE) concert schedule for 2023.

May 28 – Marcy Playground (3rd St. Stage, 7:00 p.m.), Toadies (3rd St. Stage, 8:00 p.m.), Smash Mouth (3rd St. Stage 9:30 p.m.)


June 3 – Walk the Moon (3rd St. Stage, 9:00 p.m.)


June 17 – Soulja Boy (3rd St. Stage, 9:00 p.m.)


June 24 – Live (3rd St. Stage, 9:00 p.m.)


July 1 – Switchfoot (1st St. Stage, 7:30 p.m.), Skillet (3rd St. Stage, 9:30 p.m.)


July 15 – The All-American Rejects (3rd St. Stage, 9:00 p.m.)


Sep. 2 – Young the Giant (3rd St. Stage, 9:00 p.m.)


Sep. 16 – Neon Trees (1st St. Stage, 9:00 p.m.)


Sep. 23 – Dashboard Confessional (1st St. Stage, 8:00 p.m.)


Oct. 28 – Gin Blossoms (3rd St. Stage, 8:00 p.m.), Fastball (3rd St. Stage, 8:00 p.m.)
Additional acts and dates are anticipated.
The free concert series used to be called the free summer concert series, but FSE has expanded its schedule beyond the summer due to the popularity of the free shows and their ability to draw crowds downtown.
Crowds equal drinking and gambling, in case that weren't readily apparent.
The free shows are paid for by the member casinos of Fremont Street Experience: The D, Circa (sorta), Golden Nugget, Binion's, Golden Gate, Four Queens, Fremont, Main Street (sorta) and The Cal (sorta).
Nobody really talks about it, but there are a limited number of full "shares" in the Fremont Street Experience organization. The shares are associated with voting rights and such. Golden Gate, due to its size (and relative revenue) has half a share.
Main Street and The Cal are sort of "associate" members, as they're owned by Boyd Gaming. (Fremont is the only Boyd casino that's officially part of the Fremont Street Experience.)
In a juicy, drama-filled twist, Circa isn't a member of the Fremont Street Experience, despite having cost $1.2 billion. This means Derek Stevens, owner (along with his brother Greg Stevens) of three downtown casinos physically on Fremont Street, has fewer voting shares (1.5) than the owner of Binion's and Four Queens (2), Terry Caudill. It's as nutty as it sounds.
Also juicy is the fact Plaza and Downtown Grand and El Cortez aren't part of the Fremont Street Experience. Long story.
Anyway, we find the inside baseball nobody talks about fascinating, but the point is downtown is special and the SlotZilla zipline (operated by Fremont Street Experience) pretty much pays for everything, so let's get back to the free concert series!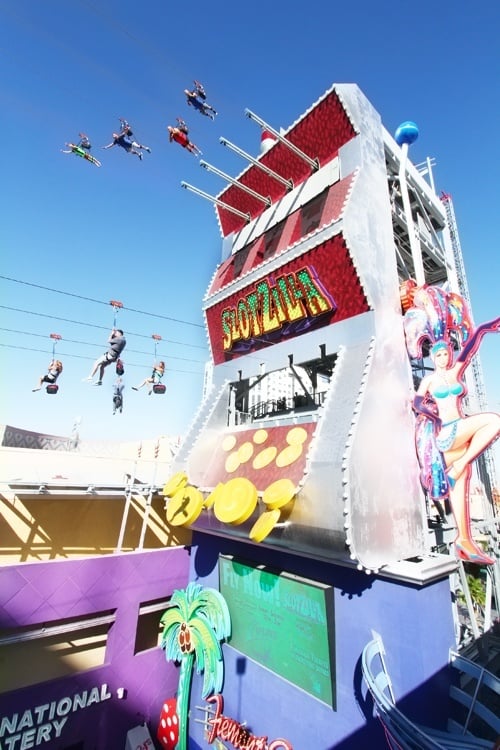 The concerts take place largely on the 3rd Street Stage, which probably means nothing to you, so let us help.
The 3rd Street Stage sits between The D and Four Queens.
A couple of the shows happen on the 1st Street Stage, between Binion's and Circa.
Most concerts are on the 3rd Street Stage because attendance is expected to be larger, and there's now additional capacity as a new promenade has opened between Fremont Street and Downtown Grand. That means crowds can expand north if needed.

Learn more about the free concerts at Fremont Street Experience on the official Web site.
FSE has a great blog, especially the parts we wrote. You'll want to check out information about parking. All the parking structures in the neighborhood institute surge (sorry, "dynamic") pricing during concerts, so expect to pay a flat rate of about $20 no matter where you park.
There is a VIP section for each free concert, and no, we can no longer personally help you get a VIP pass.
VIP passes are given to the FSE's member casinos, so your best bet is to gamble at the casinos and get to know a VIP host.
Whales will want to focus their play at Circa, The D and Golden Gate. That's because the best seat in the house for concerts is the elevated viewing area at The D, and you might be able to schmooze your way into that spot if you know a guy. Four Queens has a nice patio, but prices for access during concerts is elevated.
The free concerts at Fremont Street Experience are definitely an experience. We attended just about every concert for six years, and our top suggestions: 1) Learn patience. 2) Bring earplugs.
The concerts are a great time, even if you don't recognize the bands.
There are special security procedures in place for concerts, so arrive early and play late, as the kids say.
Restrictions include: No strollers, no coolers, no chairs, no backpacks or luggage, no masks, no glass, aluminum or bottles, no weapons (real or fake).
One of the best things about concert nights is a big portion of the street is off limits to buskers. Suck it, pickle tub drummers.
The concerts at Fremont Street Experience are one of the best free things to do in Las Vegas, and we aren't just saying that to garner traffic from that search term in Google. Probably.