Fremont Street Experience Shares Free Concert Line-Up
The Downtown Rocks free concert series is back at Fremont Street Experience starting April 23, 2022, and we've got the exclusive scoop on the line-up!
By that, of course, we mean they announced the schedule in a news release, but it sounds cooler if it sounds like we got away with something. Which we did, but let's not get bogged down by humble bragging.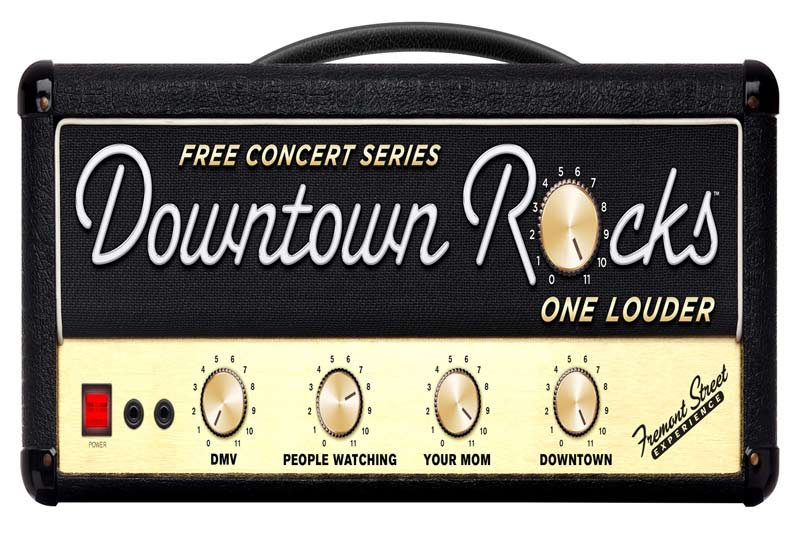 Here's the Downtown Rocks 2022 line-up, expect additions. (Update: New acts and dates were announced on May 3, 2022, so we added them here.)

April 23: Parmalee (3rd St. Stage, 9:00 p.m.)


May 28: X Ambassadors (3rd St. Stage, 9:00 p.m.)


May 29: Starship featuring Micky Thomas (1st St. Stage, 9:00 p.m.)


June 25: 10,000 Maniacs, Dishwalla, The Calling (1st St. Stage, starts at 7:00 p.m.)


July 4: Molly Hatchet, Nitty Gritty Dirt Band, Mackenzie Porter (3rd and 1st St. Stages, time TBD)


July 23: Sebastian Bach (1st St. Stage, 9:00 p.m.)


July 30: Hoobastank, Soul Asylum, Alien Ant Farm (1st St. Stage, time TBD)


August 13: Theory of a Deadman, Saliva (3rd St. Stage, starts at 8:00 p.m.)


August 20: Simple Plan (3rd St. Stage, 9:00 p.m.)


September 3: Rick Springfield, Men at Work, John Waite (3rd St. Stage, time TBD)


September 10: The Pretty Reckless (3rd St. Stage, 9:00 p.m.)


October 15: Jelly Roll (3rd St. Stage, 9:00 p.m.)


October 22: Slaughter, Vixen, The Sweet (3rd St. Stage, time TBD)


November 19: Stone Temple Pilots (3rd St. Stage, 9:00 p.m.)
The bottom line: You know where we will be on Sep. 3.
The 3rd Street Stage is between Four Queens and The D, 1st Street Stage is between Circa and Binion's.
There's something for almost everyone (don't make it awkward) in this year's Downtown Rocks line-up.
In a Vegas where free things are increasingly rare, it's great to see Fremont Street Experience and its member casinos sticking to their plan to provide free entertainment to draw people downtown (and into those aforementioned casinos).
As a marketing tool, free shows are one of our favorites, as it's a win-win.
Bonus: Free concerts shut down those idiots banging on pickle tubs for a few hours, and that is one of the greatest gifts one can receive.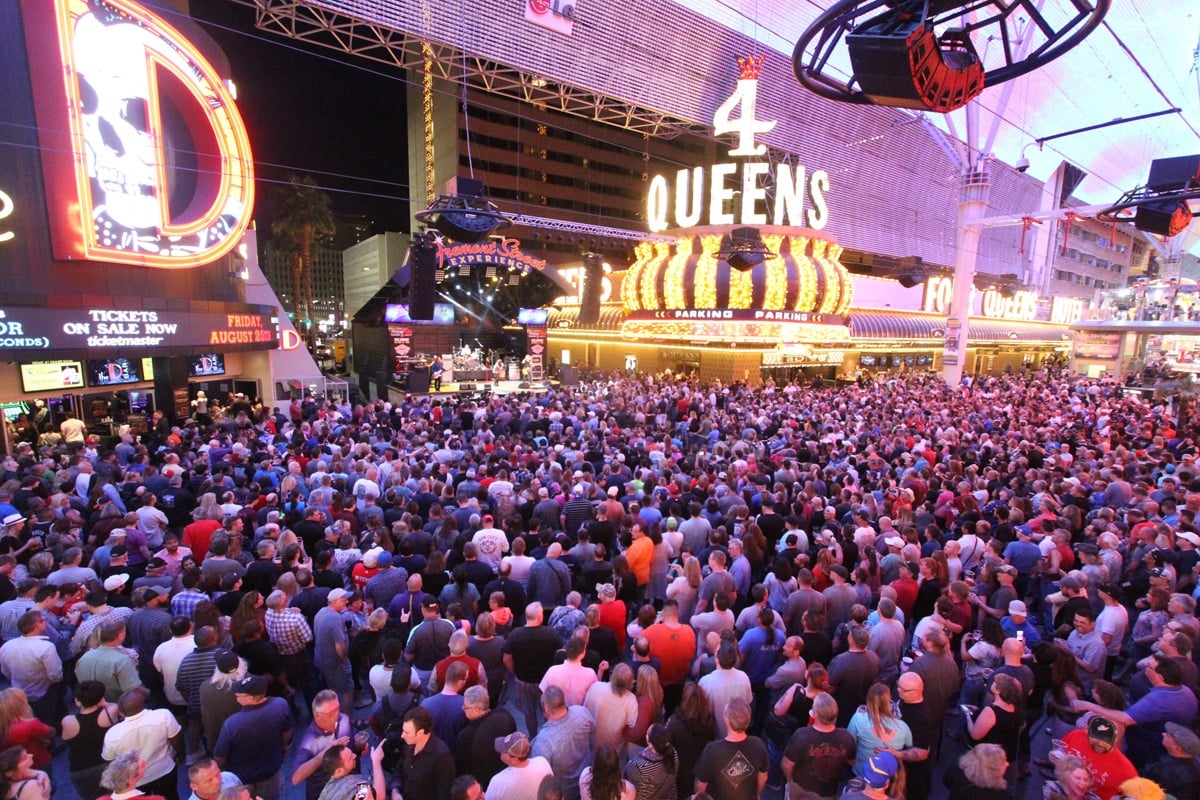 All the usual housekeeping applies for these free concerts: Arrive early and stay late, expect heightened security, hydrate (Vegas summers are hot, and body heat captured by the Viva Vision canopy makes it hotter), be on time (except in rare cases, these shows start on time).
There is a VIP section up front for these shows, but don't pester Fremont Street Experience to try and get access. Each member casino is given a certain number of VIP passes, and they are generally distributed by casino VIP hosts. Remember, the casinos are paying for these shows so we don't have to, so they use VIP passes to woo their best players. (Actually, SlotZilla zipline revenue pays for everything so the casinos don't have to, but the casinos own the zipline, so it's a technicality.)
These casinos are members of Fremont Street Experience: Binion's, The D, Four Queens, Fremont, Golden Gate and Golden Nugget. The Cal and Main Street Station are sort of "honorary" members due to the Boyd Gaming connection (they own the Fremont). So, those are the places where you want to schmooze the hosts for VIP concert tickets. You're welcome.
The aforementioned SlotZilla zipline tends to operate during the concerts, in case that's on your to-do list.
Parking for free concerts is always a joy. Several casinos jack up their parking rates to "special event parking," so expect to pay $20 or so on concert nights. Anticipate surge pricing for rideshare, too. Deep breaths. The concerts are free.
Liquor is readily available both within the concert footprints and inside the casinos. Drinks are cheaper inside. Remember, it's illegal to drink from cans or glass bottles on Fremont Street at any time, and that also applies to concerts.
This year's Downtown Rocks free concert series should keep visitors busy, and many plan trips around their favorite acts.
Learn more about downtown, Fremont Street Experience and the free concert series at the official Web site. We did their blog, so you know it's awesome.
We'll let you know if any more acts are announced, of course, as we used to work at Fremont Street Experience, so we have excellent sources there. And, by that, we mean news releases.
Update (5/3/22): Here's a handy schedule for all your free concert needs, updated May 3, 2022.