Fremont East's Eureka Restaurant Reveals Menu
Eureka restaurant is coming to Fremont East, and we've got a peek at the menu.

The Eureka menu exclaims, "All-American scratch kitchen and craft bar driven by energy, discovery and community." Translation: "Look! We got a marketing copywriter!"
Anyway, here's the left half of the menu, featuring shareable appetizers, salads, sandwiches and tacos.

We want to point out the Mac N' Cheese Balls, mainly because we like saying "Mac N' Cheese
Balls," and also get to point out they're serving balls in a scratch kitchen. Yes, we're 14.
Here's the right side of the menu, including signature dishes, a robust, funky selection of
burgers and a couple of token desserts.

Here's a larger version of the whole Eureka menu so you don't herniate yourself.
Eureka opens Feb. 12, 2018 in the space formerly occupied by the beloved The Beat Coffeehouse, just across from El Cortez.
If you're having difficulty imagining where Eureka is located, we've got a handy photo that
covers the whole north side of Fremont East.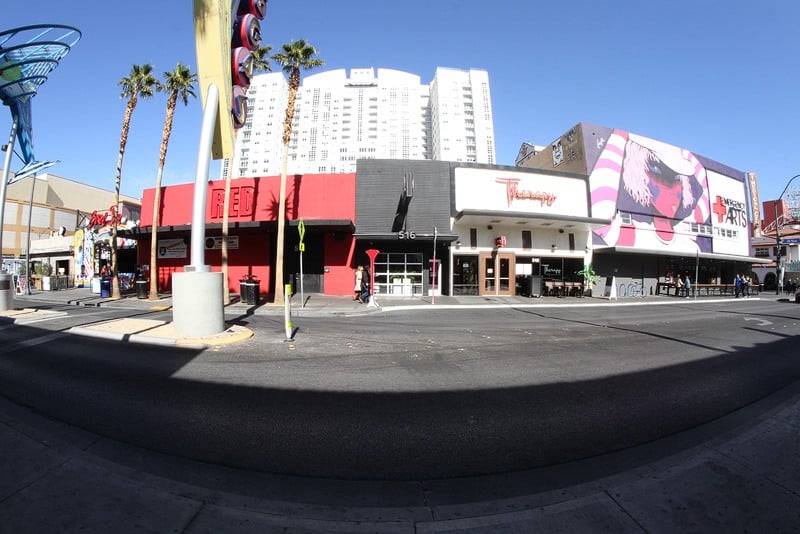 While those price points on the menu don't seem outrageous compared to The Strip, this restaurant is opening on Fremont East. Revelers can get two of the best burgers in Las Vegas at El Cortez or Binion's for about $5, so we'll see how Eureka fares.
We look forward to being pleasantly surprised.