Four Queens Confirms It's Not Smoke-Free
Park MGM recently announced it will be a completely smoke-free casino. Four Queens can't say the same.
A five-car fire in the popular downtown casino's parking garage caused about $500,000 worth of damage on Sep. 17, 2020. The fire happened at about 1:40 a.m.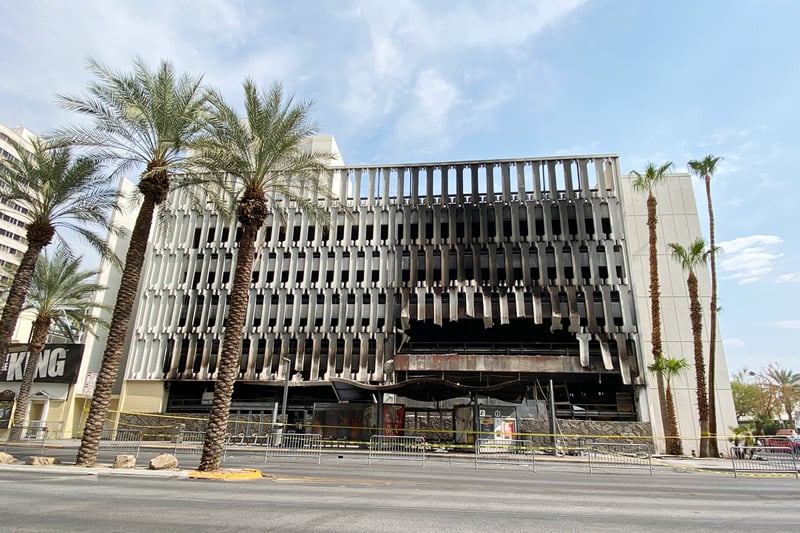 The cause of the fire is unknown, but a chemical reaction involving oxygen, fuel and heat has not been ruled out.
There were no injuries, so we get to make all the smoking jokes we want. All due respect to car nuts.
Damage to the west side of the Four Queens garage is dramatic.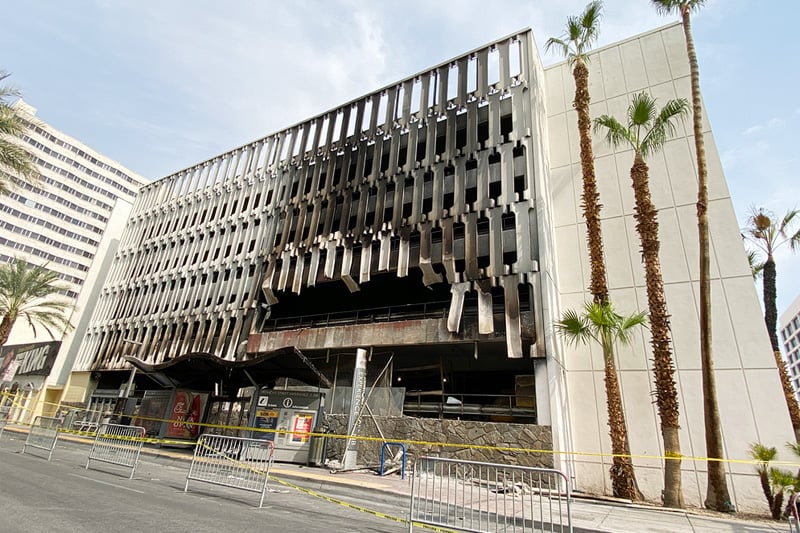 Four Queens is one of our favorite downtown casinos and we're glad nobody was hurt during the car fire.
Usually the hottest things at Four Queens are our winning streaks on Wheel of Fortune.
Here's a last look at the fire damage, because public interest about this has been off the charreds.

There's no way we're writing a story about Four Queens without a gratuitous fun fact.
The builder of Four Queens was Ben Goffstein. The "four queens" were his daughters. Their names: Faith, Hope, Benita and Michele.
Four Queens is currently owned by Terry Caudill, who purchased the casino in 2003.
Caudill also owns Binion's, another one of our favorite Las Vegas casinos, and not just because the chicken tenders at Whiskey Licker Up are one of the best things we've ever placed our mouth on.
Shout-out to our Las Vegas firepersons who showed this fire who's boss.