Fontainebleau Drops Some Sweet New Renderings
Work on Fontainebleau Las Vegas is well under way (again), and the resort has released some new renderings that have generated warm feelings in our personal areas.
Fontainebleau is set to open in 2023 and is roughly 75% done, but that 75% has been sitting there since the project stalled in 2009, so it's great to see concrete signs of progress.
Here's a look at Fontainebleau's porte cochere, a fancy term for "a place where you give your keys to somebody you pray works for the hotel."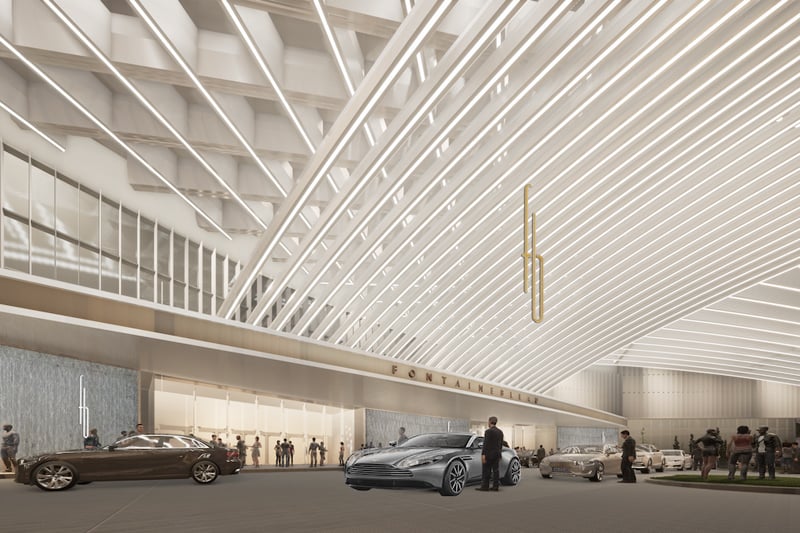 Next up is a look at Fontainebleau's pool complex. If you look closely, you can see us lounging on a day bed sucking in our gut as the cocktail waitresses pass by.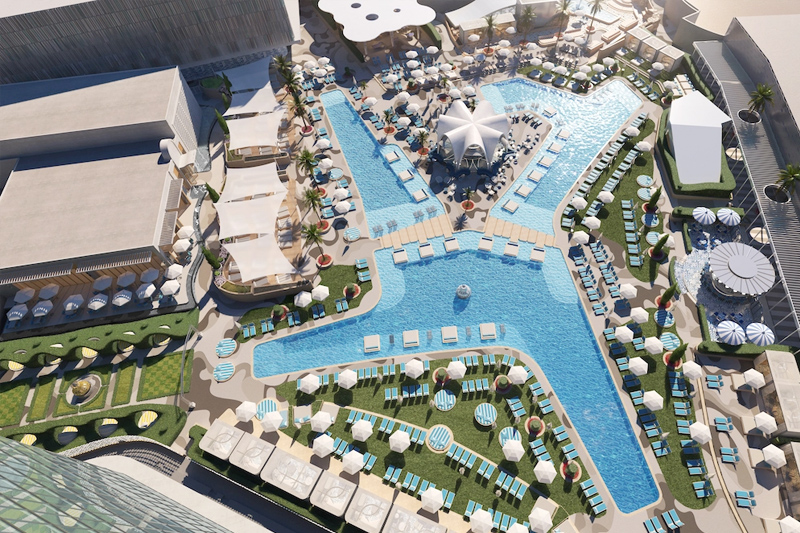 With little fanfare, Fontainebleau has also provided a peek at one of its rooms, and it's sexy as hell.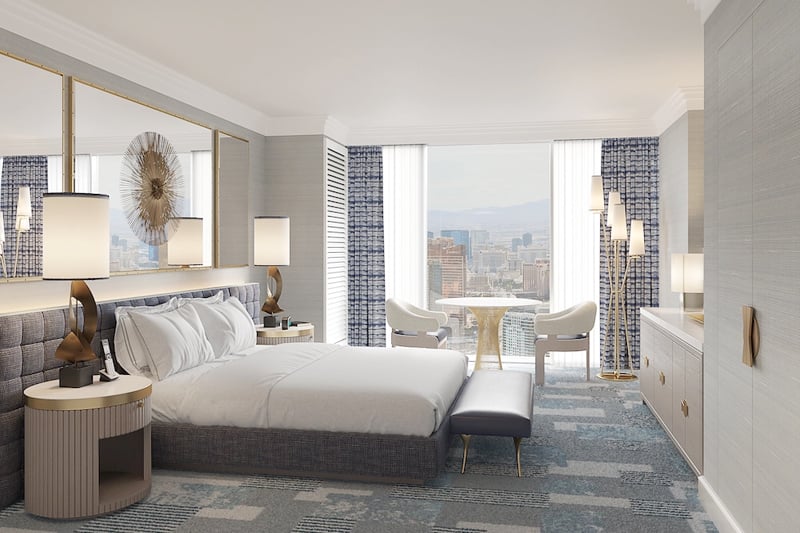 Fontainebleau's rooms are going to provide some of the most spectacular views in Las Vegas.
Of course, a big money maker at most Las Vegas resorts is meetings and conventions.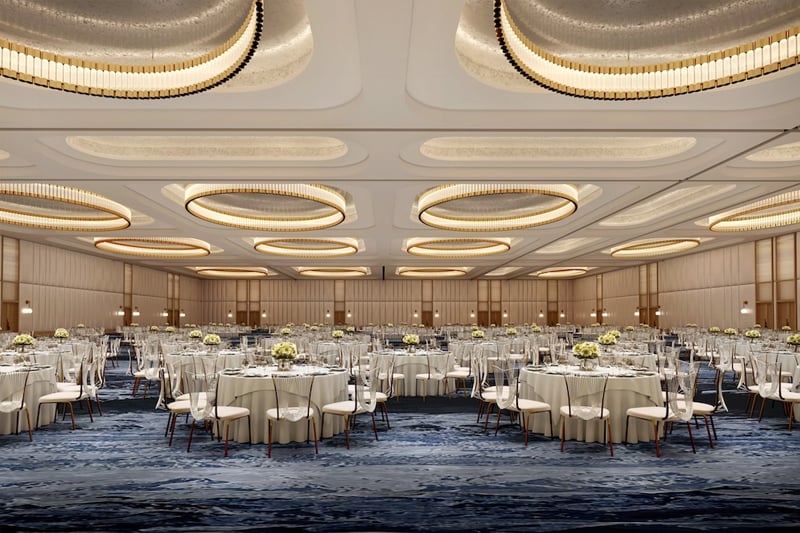 Fontainebleau is banking on its proximity to the recently-expanded Las Vegas Convention Center, so they're definitely devoting some cabbage to conventioneer-friendly meeting spaces. What do people call money now? Not clams. Racks? Paper, maybe. Let's just go with "spondoolies" and leave it at that.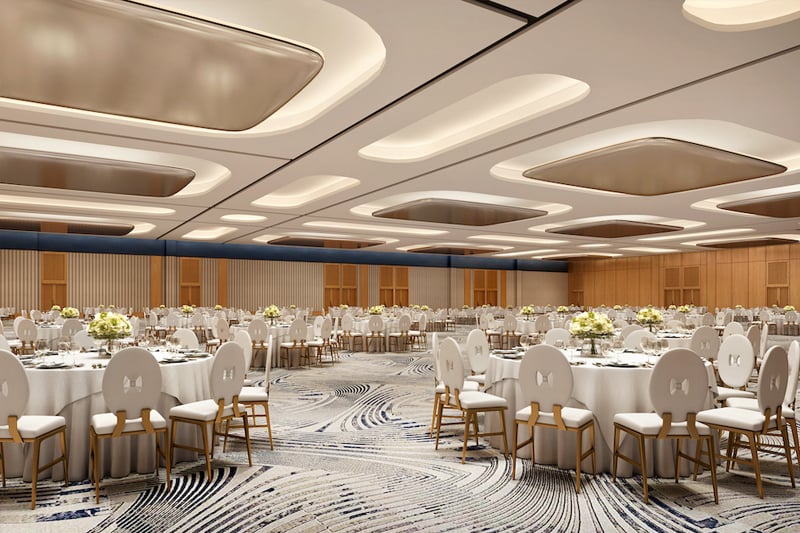 Conference rooms are usually boring, but Fontainebleau is firing on all cylinders. This shot makes us want to organize a meeting of something. Anything, really. Maybe a meeting to discuss strange reasons people organize meetings.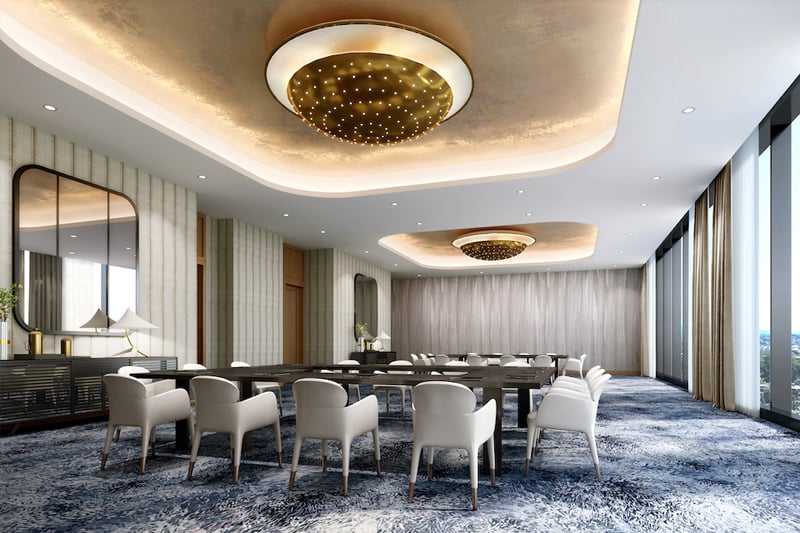 We have no idea what this next space is, but we love it, anyway. It's set up like a theater, but there are tables for a banquet or possibly a birthday party for somebody who invested in Bitcoin in 2009.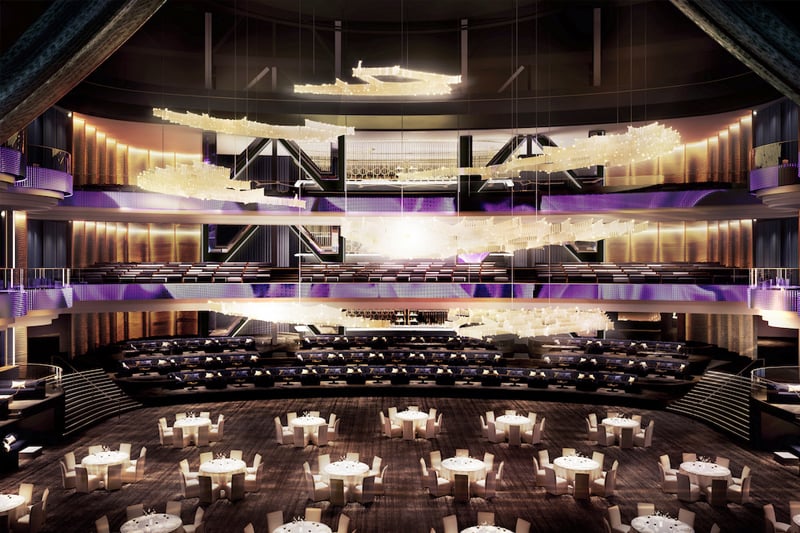 For whatever reason, Fontainebleau has decided to even make its hallways enticing. Bonus points for the "FB" door handles.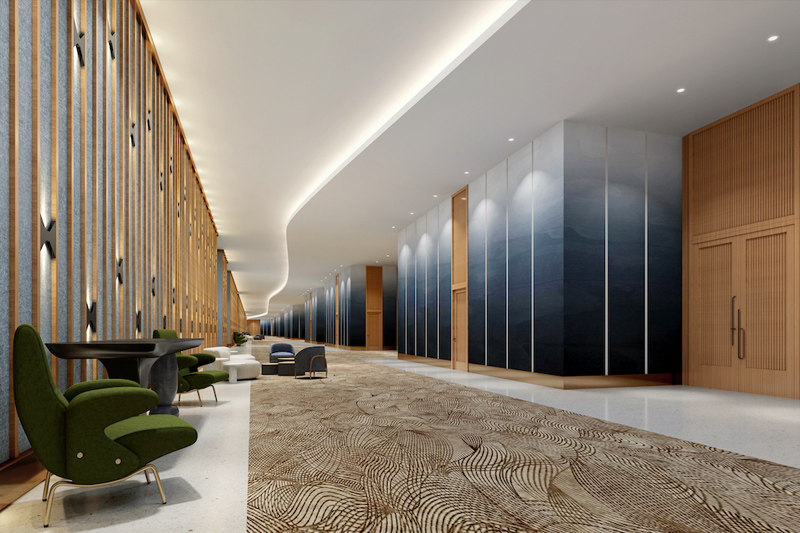 We don't really have the design vocabulary to explain why these spaces are so visually pleasurable, but for the purposes of SEO, we're going to just mention things like "cabriole legs" and "feng shui" and "mid-century modern" and "wainscoting," whether they are relevant to what we're seeing or not.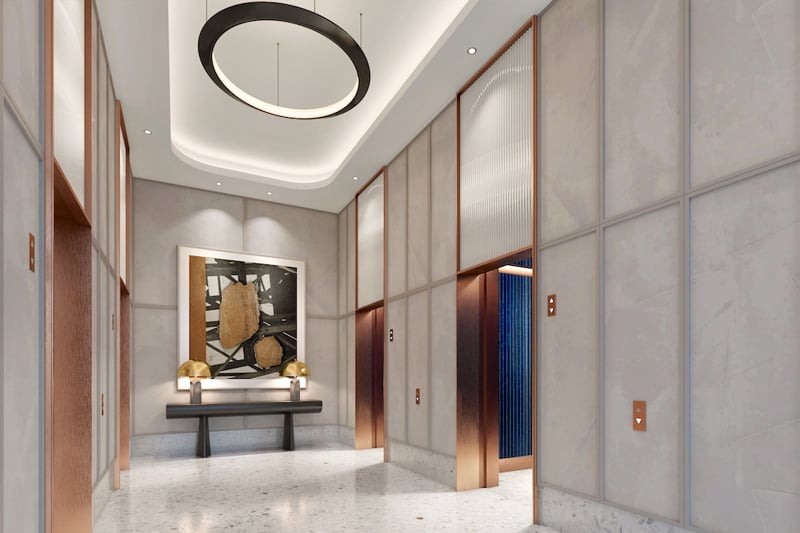 At this point, we are dangerously close to being agog. These renderings are just crazy good and we usually hate everything.

The emotional highs and lows of years of waiting for Fontainebleau to become a reality are no doubt stimulating our mesolimbic dopamine system, but these renderings are a strong indication there are very smart, talented people at the helm of Fontainebleau and they are going to bestow upon us a beautiful gift soon.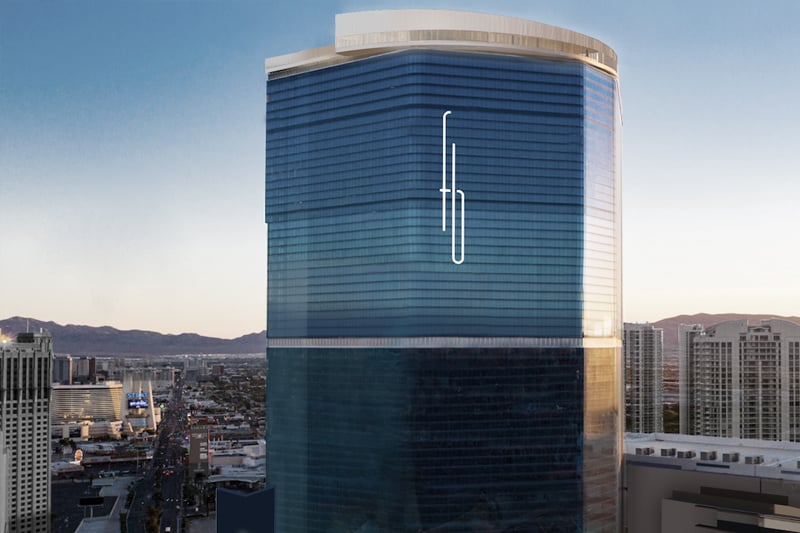 Big thanks to Matt O. on Twitter for tipping us off to these new renderings.
Here's more about Fontainebleau, the Las Vegas resort many believed would never happen. And by "many," of course, we mean mostly us, but there were probably others.
Based upon these new renderings, Fontainebleau Las Vegas looks ready to tell the naysayers where they can stuff their nays, whatever those might be.
Color us impressed, Fontainebleau, and more renderings, please.
Update (3/3/22): Check out the Fontainebleau Las Vegas Nightclub.