Five Recently-Extended Las Vegas Shows Worth Seeing
Las Vegas shows are always claiming to have been "extended due to popular demand," and in some cases, it's actually true. Here are some recently-extended Las Vegas shows worth your time and money.
1. Boyz II Men at The Mirage
Boyz II Men is one of the most popular, successful R&B groups of all time, and their stage show exceeds all expectations. These guys are truly talented vocalists, and their timeless hits are irresistible. If you're sitting down when they break into "Motownphilly," you may be a cyborg.

Boyz II Men has been extended through spring on 2014 at The Mirage.
2. Donny & Marie at Flamingo
Their relationship may not be a lovefest offstage, but Donny & Marie are a powerhouse duo when they're on one. These siblings have been performing for a mind-blowing 50 years, so they've pretty much got it down. A showroom at Flamingo was recently named after them, and while they don't actually perform together much during their show, they don't need to. The hysterical banter alone is worth the price of admission.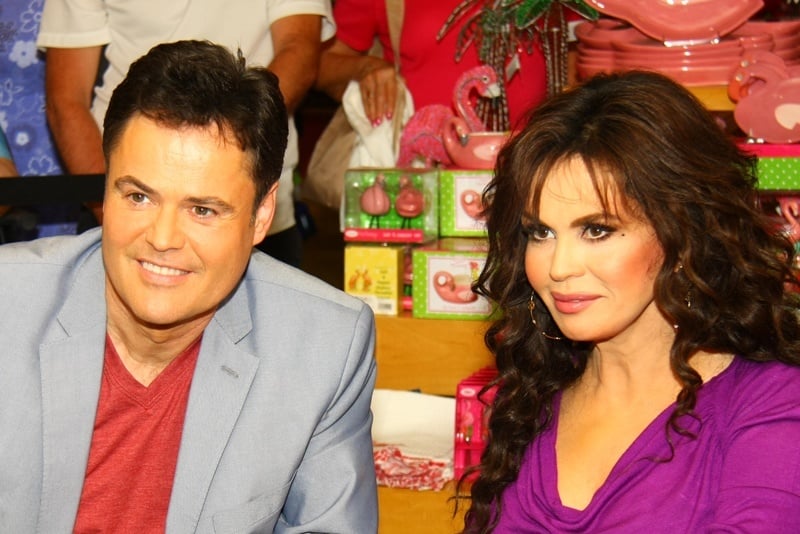 Donny & Marie's show at Flamingo has been extended through the end of 2014.
3. Veronic DiCaire at Bally's
Singer Veronic DiCaire is billed as a singing impressionist, claiming she impersonates 50 female artists in her show, "Veronic Voices." Well, it's not exactly that, but the four or five she nails are spot-on (her Celine Dion is uncanny), and the rest of the show is run-of-the-mill spectacular singing. The velocity of the show is exhausting, but in a good way, and ticket prices are low, making this a great value on The Strip.

Veronic Voices has been extended through January 2014.
4. Jeff Civillico's "Comedy in Action" at The Quad
Jeff Civillico's show at The Quad is a family-friendly show with non-stop laughs. Our only criticism of his show is he should make his juggling feats look more difficult, because they are. Some incredibly. Civillico's charm and wit are irresistible, and we hope he gets the crowds he deserves as The Quad finishes its renovations and The Linq opens up next door.

Jeff Civillico celebrated his first anniversary at The Quad in May 2013, and this 4:00 p.m. show has been extended for two years, to May of 2015.
5. Carlos Santana at Mandalay Bay
Sometimes, people are called living legends when they're not really legends, and when you see their shows, you're not entirely sure they're living. But Carlos Santana is both living and a legend, and his residency at Mandalay Bay's House of Blues was recently extended accordingly.

Carlos Santana's show, "Greatest Hits Live: Yesterday, Today & Tomorrow," has been extended through Feb. 1 of 2014.
The shows mentioned here aren't just great Las Vegas shows, they're great shows, and attending any or all are sure to illustrate why Las Vegas is the entertainment capital of the world.