Five New Places to Eat Since Your Last Las Vegas Visit
When it comes to restaurants in Las Vegas, blink and you're bound to miss something. They come, they go, and your taste buds can barely keep up.
Here are five new restaurants that have opened since your last Las Vegas visit. These restaurants sit at the five corners of Las Vegas, so get ready to cover some ground! Yes, Las Vegas has five corners. Does that sound like something we'd just make up?
1. The Commissary at Downtown Grand
This one's so new, it opened just a few hours ago. Horrible name, but promising food.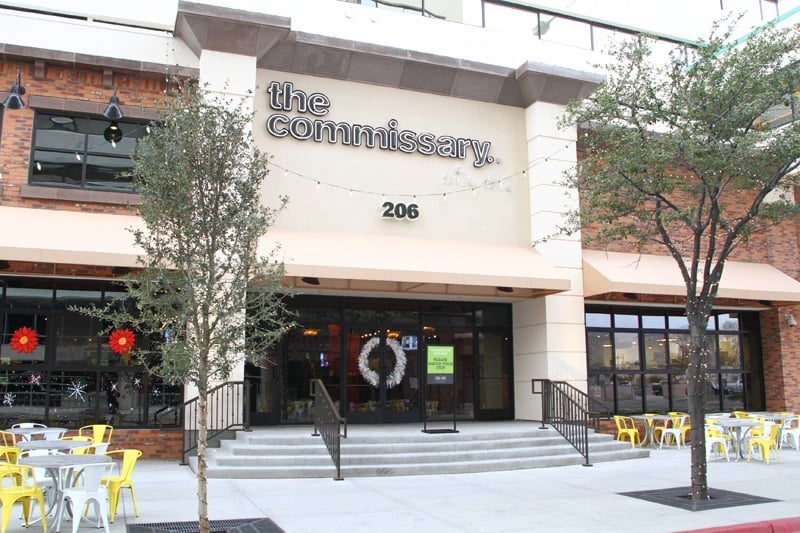 In a somewhat baffling move, Downtown Grand is calling this the Commissary Latin Kitchen By Richard Sandoval. Which seems to make perfect sense until you realize you have no idea who Richard Sandoval is, and there appears to be a wide selection of food at the Commissary that's not particularly Latin.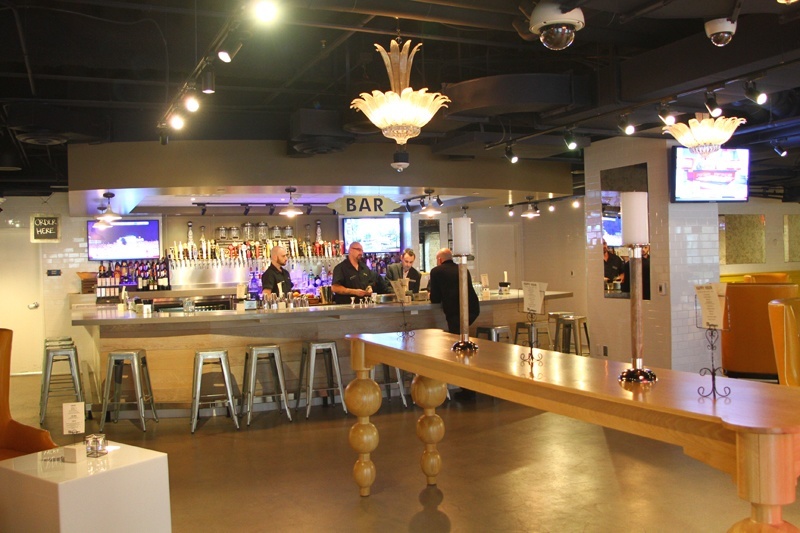 Within the Commissary is a bar, a coffee shop, a burger and shake counter, a rotisserie chicken and tacos station and a salad station.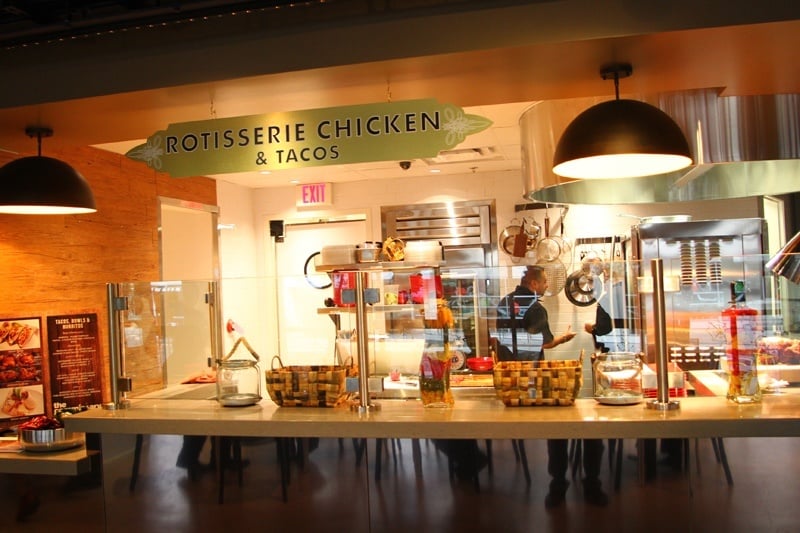 Check out the rotisserie chicken and tacos menu, and the tortas (sandwiches) and salads menu.
In related news, during our visit to the Commissary, we were thrilled to learn one of our favorite chefs, Todd Harrington (below), formerly of Central at Caesars Palace, has been brought onboard to oversee the restaurants at Downtown Grand. Food has been our biggest gripe about Downtown Grand, and we look forward to revamped menus across the new hotel (formerly the Lady Luck).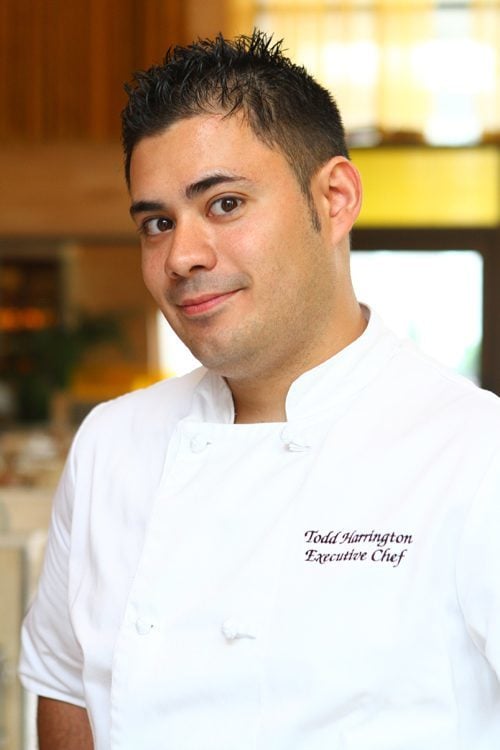 2. Meatball Spot at Miracle Mile Shops
We had a fondness for the Meatball Spot, formerly at Town Square, and not just because of its former executive chef and hottie, Carla Pellegrino. She left, the restaurant closed, and we figured that was that.
Well, Meatball Spot is back. Sort of.
A new Meatball Spot has opened in the Miracle Mile Shops at Planet Hollywood, but it doesn't have too much in common with its former self. The new Meatball Spot is a walk-up counter with a few tables around.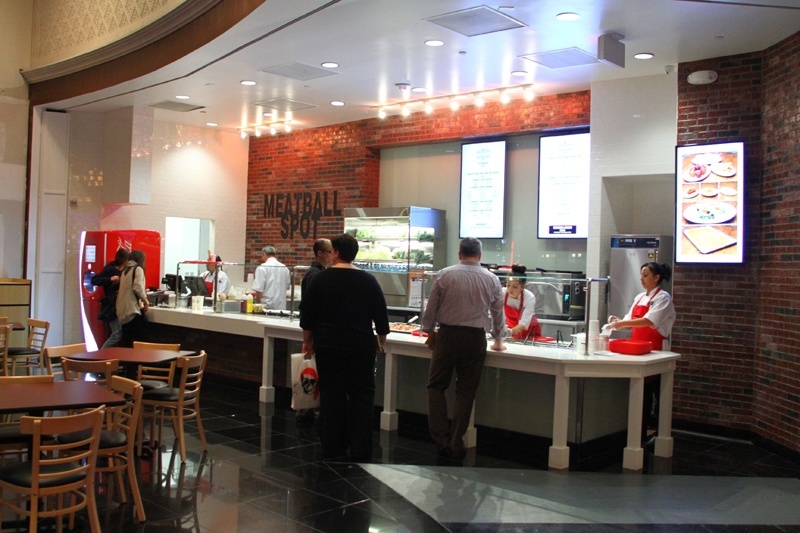 While the previous Meatball Spot was trendy and expansive, the new one is functional and streamlined. We're pleased to report, however, the meatballs are still awesome.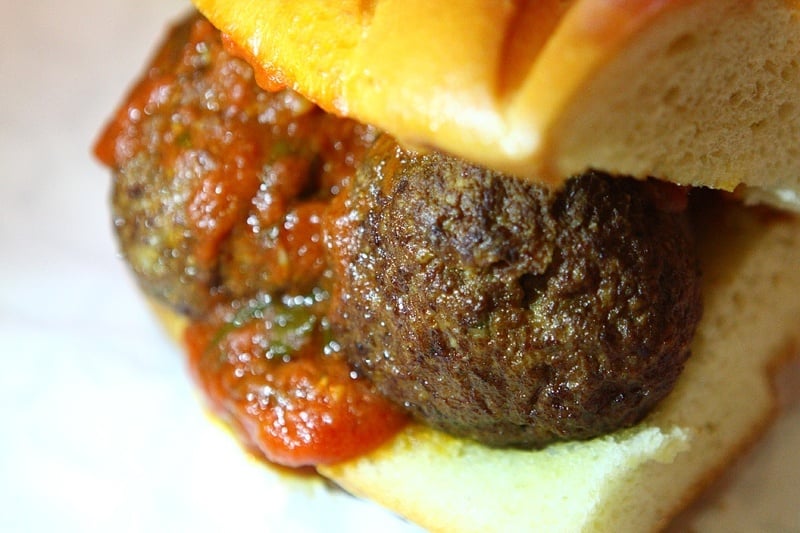 View the entire Meatball Spot menu. It should take no more than 10 seconds.
There are salads and pizzas (they call them "flatbreads"), and a mix-and-match menu for the meatballs. You choose the type of meatball, whether you want your meatballs served in a cup, cub or slider, then pick a sauce.
We love, love, love the soda dispenser at Meatball Spot. The machine is one of those fancy models that can serve more than 100 different sodas. Live a little and try 20 or 30.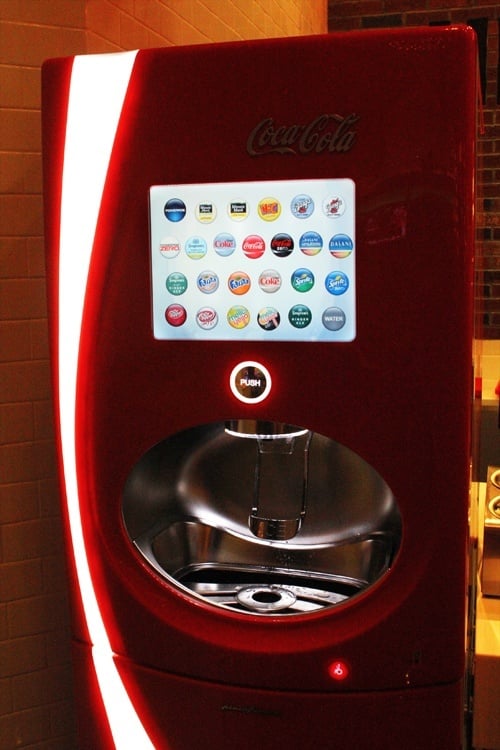 The new Meatball Spot is located in The Miracle Mile Shops, right next to Planet Hollywood's PH Live, soon to be renamed The Axis.
3. Sugar Factory at Town Square
Meatball Spot's former home at Town Square, south of The Strip, now boasts a new Sugar Factory restaurant.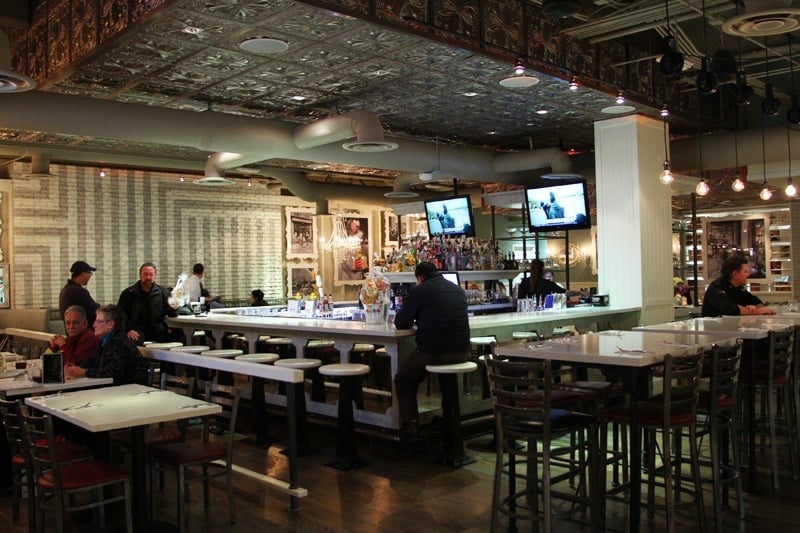 Sugar Factory has kept the same basic floor plan as Meatball Spot, but with some Sugar Factory flourishes like a candy wall.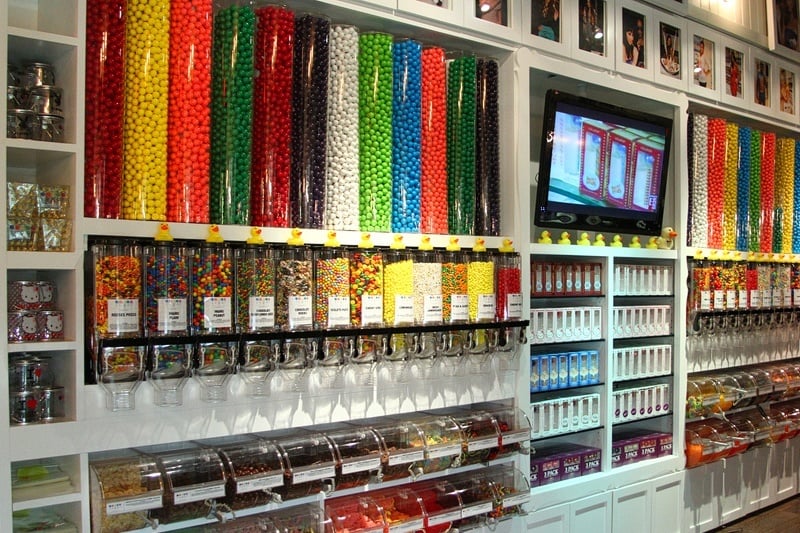 The Sugar Factory name is a bit misleading, as the menu is extensive. Find the full menu here.
As you might suspect, the desserts are damn sexy, too.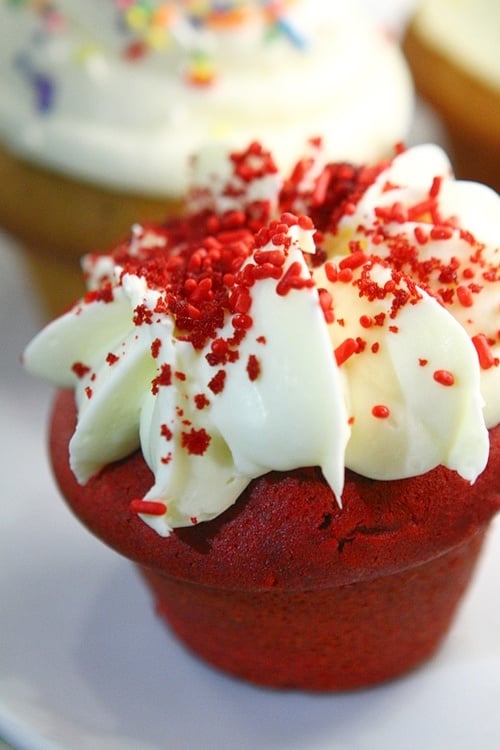 4. Jayde Fuzion at M Resort
This new offering at M Resort has already leapfrogged up our list of favorite Asian restaurants in Las Vegas, and it just opened!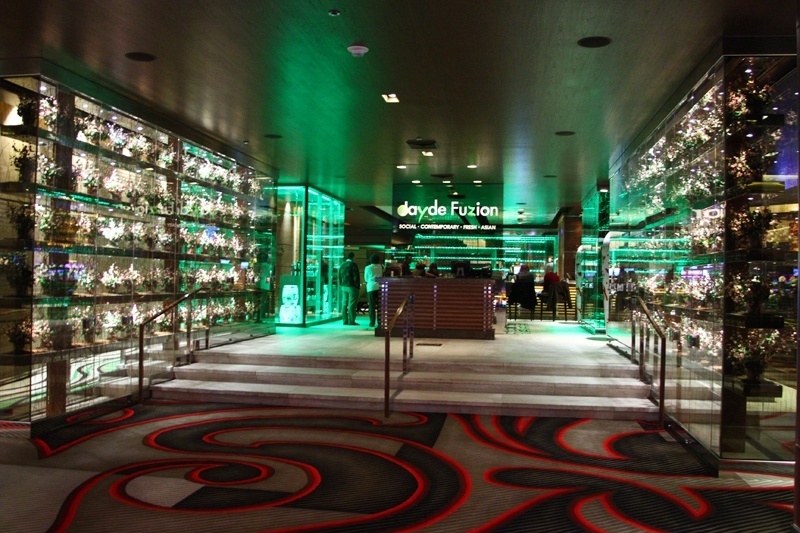 We're overlooking the spellcheck-challenged name of this restaurant for two reasons: 1) The food, 2) Executive Chef Seonkyoung (pronounced sun-key-yung) Longest.
Chef Longest won a reality TV contest, "Restaurant Express," and Jayde Fuzion was the result.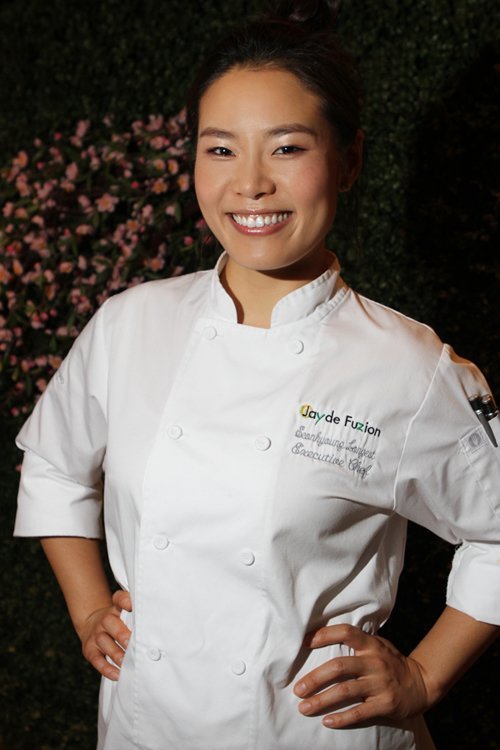 The dishes at Jayde Fuzion are as beautiful as they are delicious. We'll be posting more food photos and an interview with the chef soon, but in the meantime, check out this incredibly photogenic dessert to whet your appetite.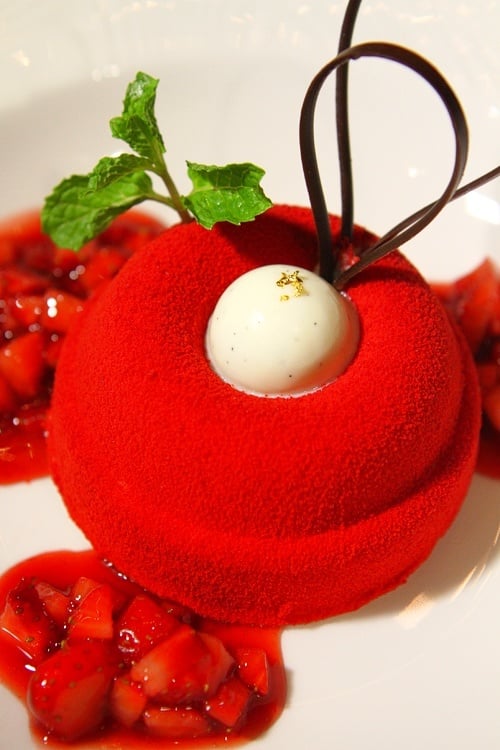 5. Crush at MGM Grand
This new restaurant at MGM Grand is in the former Nobhill Tavern space, which we mention because, well, "nob."
Crush is a 7,000-square-foot restaurant, much larger than it appears from outside, and has the feel of three different restaurants.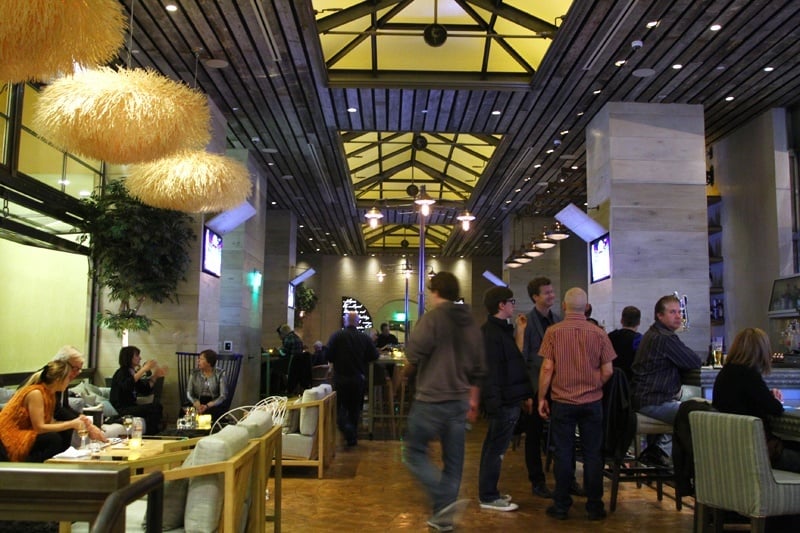 The restaurant comes from Michael and Jenna Morton, not that this information means anything to you or us, other than the fact these folks also created Las Comida (love it), downtown, and La Cave at Wynn.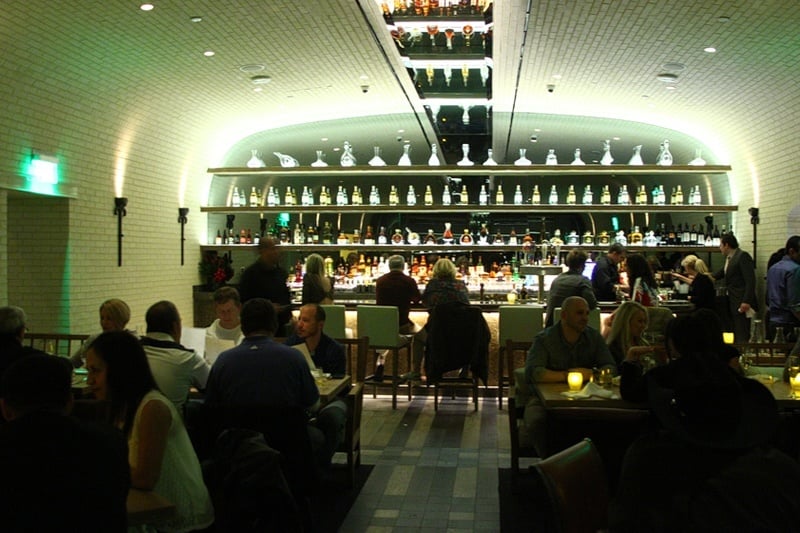 The menu at Crush runs the gamut from salads to pizza (wood-fired at 700 degrees), from small plates for sharing and full-blown entrees with steak, chicken and seafood. Check out the full menu here.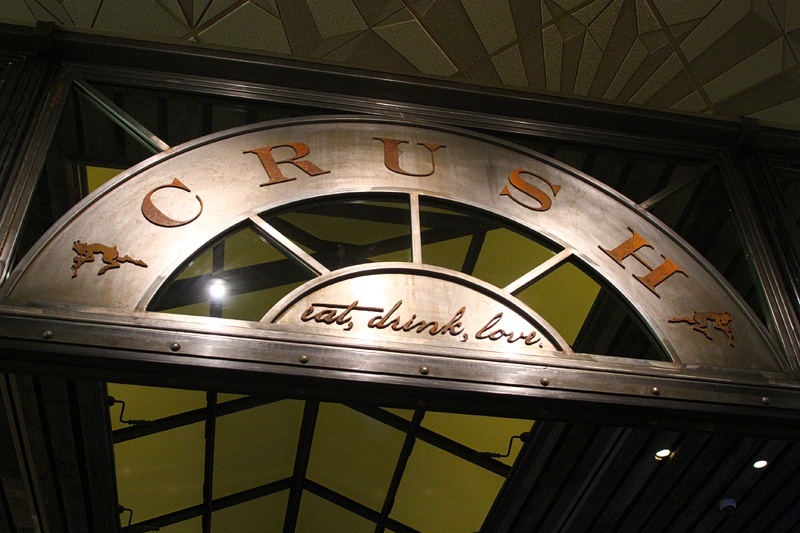 During your next Las Vegas visit, you've clearly got some catching up to do, so bring your appetite.