Five of the Best Meatballs in Las Vegas
Meatballs are the ultimate comfort food, and as it does with so many other things, Las Vegas does meatballs epic. Here are five of the best meatballs in Las Vegas.
1. Old Homestead Steakhouse
This steakhouse at Caesars Palace can do no wrong with us, and that includes their meatball "appetizer." We put it in quotation marks, because the Old Homestead meatball could very well be a meal on its own. Best to share, though, because the steak that follows is some of the best on The Strip, so you'll want to save some room.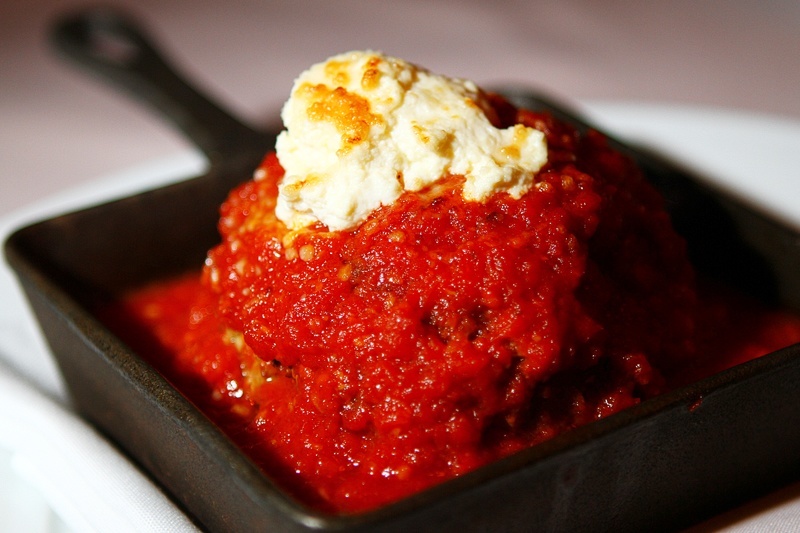 2. Pizza Rock
Downtown's Pizza Rock is not only the best pizza in Las Vegas, it's winning over legions of fans with its meatballs, too. Pizza Rock is part of Downtown Third, across from the Downtown Grand (formerly the Lady Luck). For an inexpensive, filling meal, order a trio of meatballs ($6) and a side of focaccia (a couple bucks more), and you're good to go!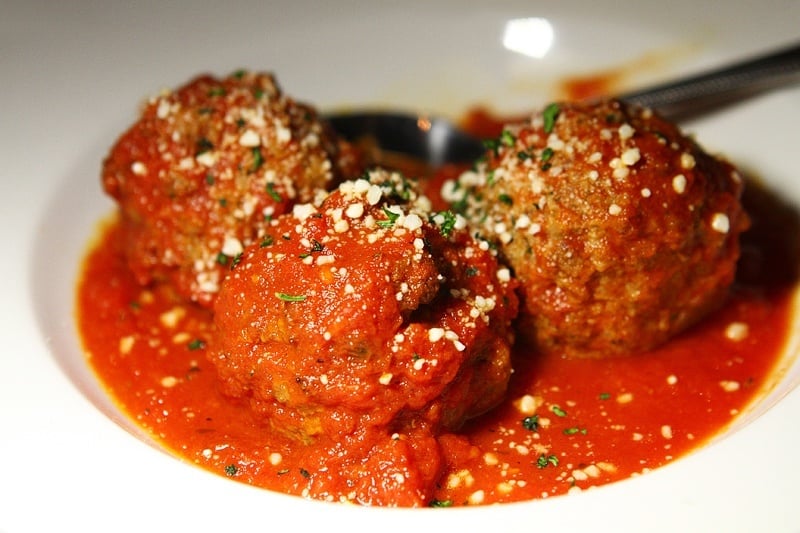 3. Cafe Martorano
The meatballs as Martorano's, formerly at Rio Las Vegas but now at Paris Las Vegas, are treat you're unlikely to forget. Martorano's meatballs are a blend of beef, pork and veal, and have a definitely spicy kick to them.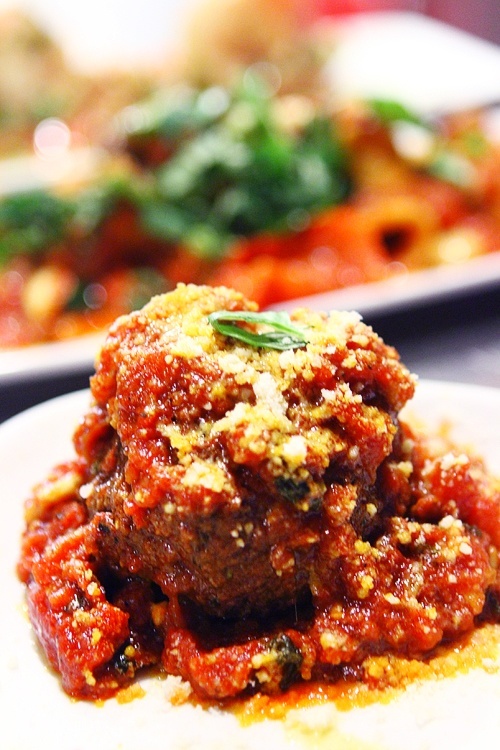 In addition to off-the-shelf bread crumbs, Martorano's meatballs include day-old (for firmness) Italian bread. The bread keeps the meatballs moist. If you've got a few minutes, here's Steve Martorano showing fans how to make his meatballs.
Paris Las Vegas announced it will soon open a new Martorano's location (taking the place of Le Provencal), so everyone will have a new place to get their hands on Steve Martorano's balls. What, did you seriously think we weren't going to make at least one ball joke? Do you know this blog at all?
4. Rao's
Yep, Caesars Palace has a lot of great meatballs. The meatballs at Rao's (pronounced "ray-ohs") are especially good, and will remind you of the meatballs your grandma used to make. Assuming you had a grandma who went to culinary school and stuff.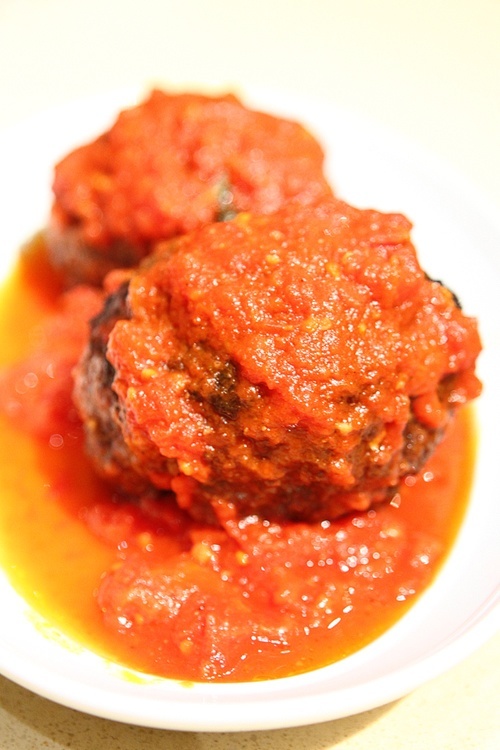 5. Bacchanal Buffet
That's right, we said it. Some of the best meatballs in Las Vegas are at a buffet, the Bacchanal Buffet at Caesars Palace. (Told you they have a lock on the meatball thing.) They're always fresh and hot, and smothered in a great sauce. Or gravy, whatever, they're delicious.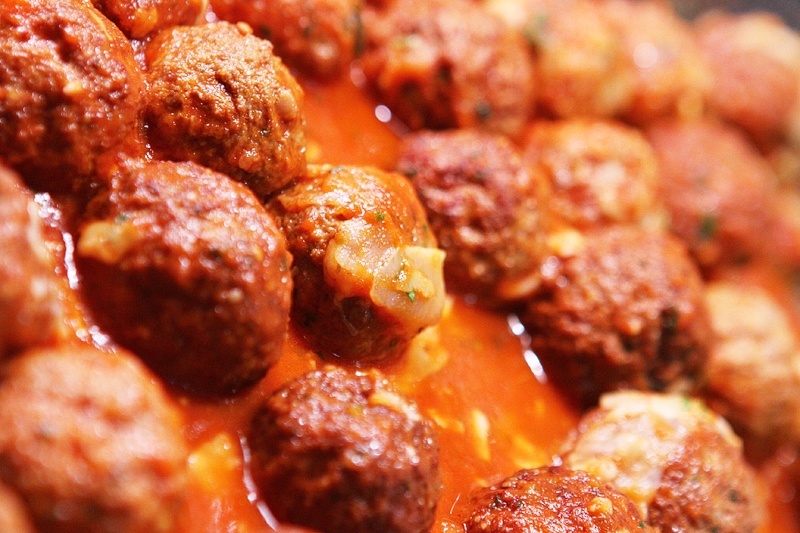 While those are our favorite meatballs, there are lots of others getting raves across Las Vegas.
Also worth a try are the meatballs at Buddy V's Ristorante at The Venetian, Lavo at Palazzo, Whiskey Licker Up at Binion's, Hell's Kitchen at Caesars Palace, Off the Strip at Linq, Lago at Bellagio (see below), Maggiano's Little Italy at Fashion Show and Battista's Hole in the Wall (behind Flamingo).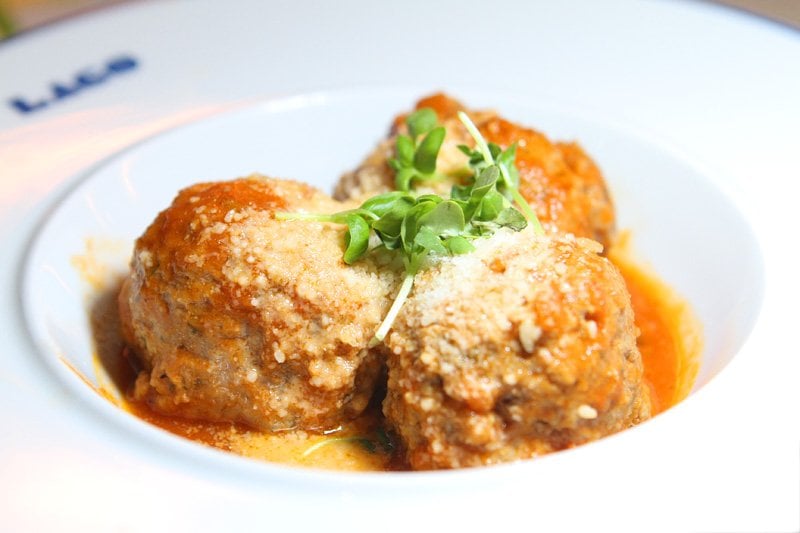 Have a meatball you love that we've overlooked? Let us know who gets your vote for the best meatballs in Las Vegas!