Final Five Passenger Pods Arrive at High Roller Las Vegas Ferris Wheel Site
Exciting times on the Las Vegas Strip! The final five passenger cabins have arrived at the High Roller obsersation wheel site.
These last five "pods" are likely to be installed within a week or so!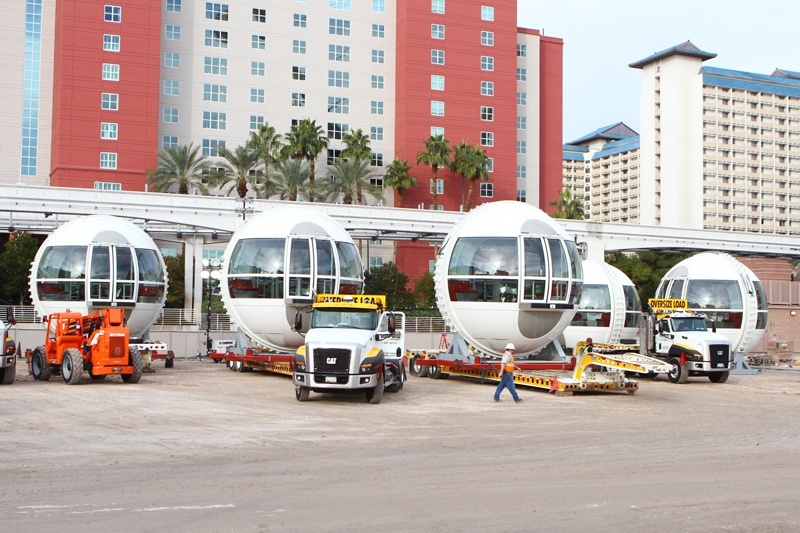 Ultimately, there will be 28 cabins around the rim of the world's tallest observation wheel, each with a capacity of 40 riders.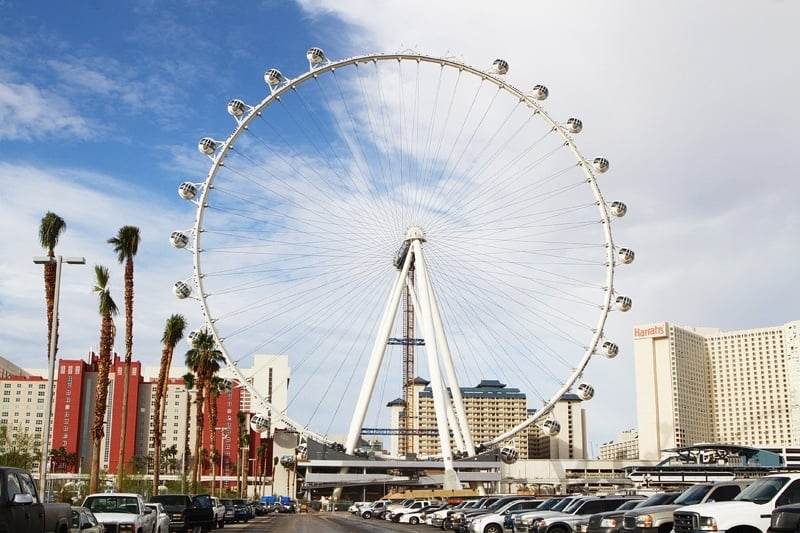 The High Roller Ferris wheel is a wonder of engineering! As the pods move around the wheel's rim, they'll "float" so that the floor of the cabin remains parallel to the ground.
At the moment, though, there's no power to the cabins, so they're in "gravity mode," leaving them slightly askew as they move around the wheel (see below). Once the cabins have power, each pod will have a primary and secondary stabilization system to keep the cabins level as they rotate.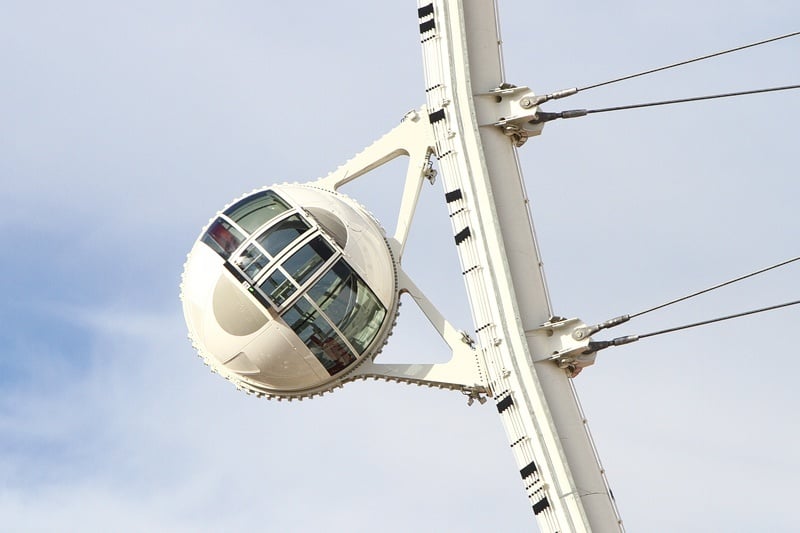 The High Roller observation wheel is expected to open in the spring of 2014, but we say it's ahead of schedule, even with the extensive safety testing ahead.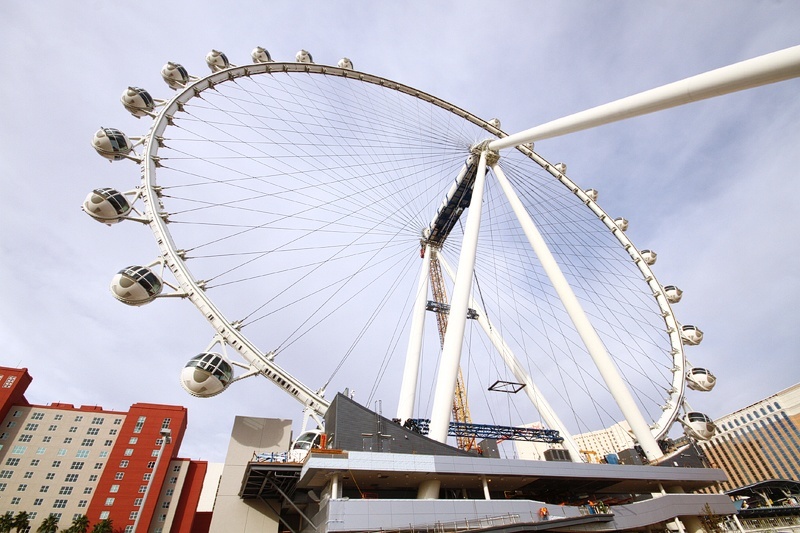 The much-anticipated High Roller wheel is officially in the home stretch!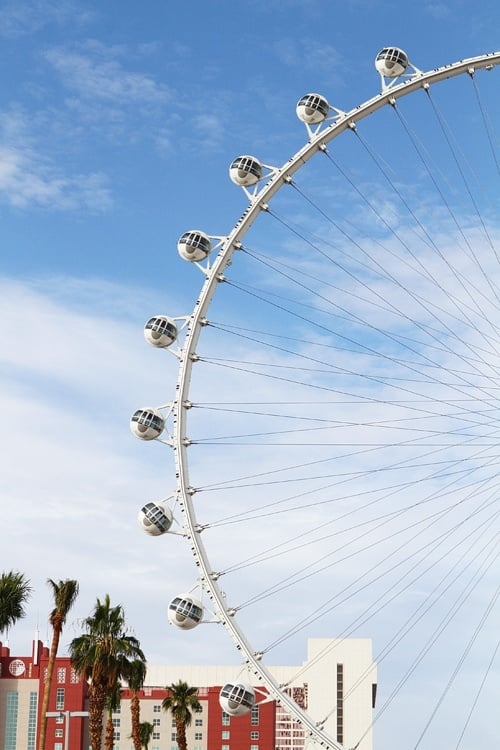 Check out our massive and borderline obsessive archive of High Roller Las Vegas Ferris wheel photos and updates.