Fees Are Going Up at World's Most Expensive Golf Course, Shadow Creek
The world's most expensive golf course, Shadow Creek in north Las Vegas, is about to get even more expensive.
The current price of a round of golf at this storied course: $1,000.
A little birdie tells us the price is going up to $1,250. We are not a math person (or a golf person), but that's a hefty 25% jump.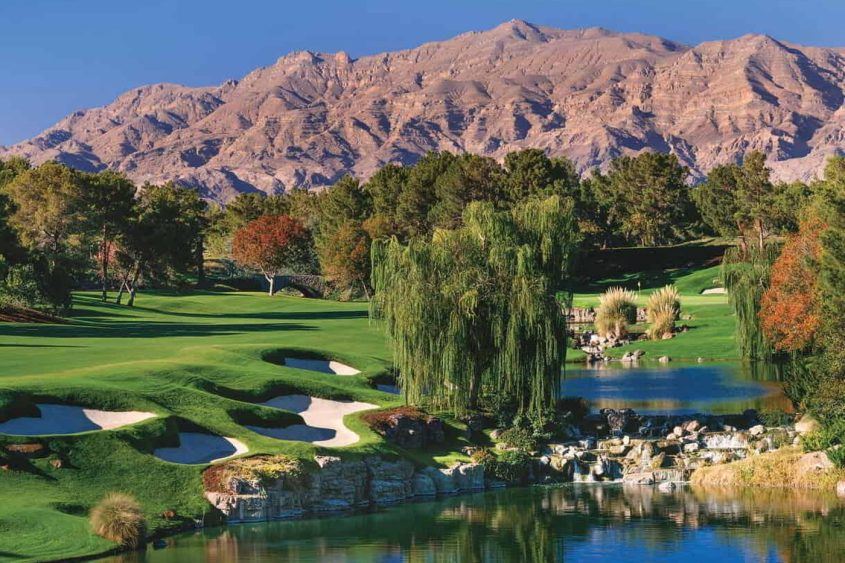 If you're interested in learning more about the most expensive golf courses on Earth, for whatever weird reason, here's more.
Shadow Creek has a long and interesting history, but we are very busy (translation: lazy), so we aren't going to include much of that in our story.
The course belongs to MGM Resorts, so Shadow Creek isn't generally open to the public. Only guests of certain MGM Resorts hotels have access to the course.
We say "guests of certain MGM Resorts" destinations because if you're staying at New York-New York, Excalibur or Luxor, you don't get to use the course.
Don't get indignant you're not worthy, it's just golf.
The MGM Resorts Web site says of Shadow Creek, "Perhaps you've never heard tales of this legendary place sculpted from the Nevada desert by renowned architect Tom Fazio. May we assure you, descriptions, however grand, do not begin to do this masterpiece justice. Shadow Creek must be played. Shadow Creek must be experienced. Only then can true lovers of the game begin to appreciate its breathtaking beauty."
Shadow Creek has been around since 1989, and was built at a cost of $60 million, or nearly $150 million in today dollars, by Steve Wynn.
While $1,250 sounds like a lot of green, a lot of folks are comped due to their gambling at MGM Resorts casinos. Some of these high rollers are betting $5,000 a hand at blackjack, so "free" golf is a nice player perk.
You might say it's a fair way to thank whales for their play.
We have now exhausted all our golf terms, so we need to wrap this up.
We understand Shadow Creek is currently closed for overseeding, whatever that might be, but when it reopens in October 2023, the new fees will kick in.
Las Vegas is seeing a spike in golf-related attractions and venues. Strat is getting a new Atomic Golf (like TopGolf), Mandalay Bay is getting Swingers and Tiger Woods is bringing Popstroke to Town Square.
We'd say Las Vegas has reached its sports saturation point, but this isn't the time or place for that because golf isn't really a sport. It's certainly an activity, but so are bird watching and masturbation.
Before we're canceled, we feel obligated to say bird watching and masturbation were just two random things we used for humorous effect. There is no connection between bird watching and masturbation, unless someone is into that, and this is a Las Vegas blog, so we don't judge.
We just figured we'd share the Shadow Creek green fees scoop because people sometimes tell us to stay in our lane, and breaking news is a way to remind them Las Vegas is our lane.
Now, back to your regularly scheduled stories about things we actually care about. Like how paper straws are more detrimental to the environment than plastic straws. We told you so.