Elon Musk's People Mover to Include Stops at Wynn and Resorts World, Downtown "Likely"
Following the recent completion of two underground transportation tunnels at the Las Vegas Convention Center, Elon Musk's Boring Co. is setting its sights on expanding to Resorts World, Wynn Las Vegas and beyond.
Elon Musk even confirmed our news Boring Co. is confident the new system will connect the airport to downtown Las Vegas.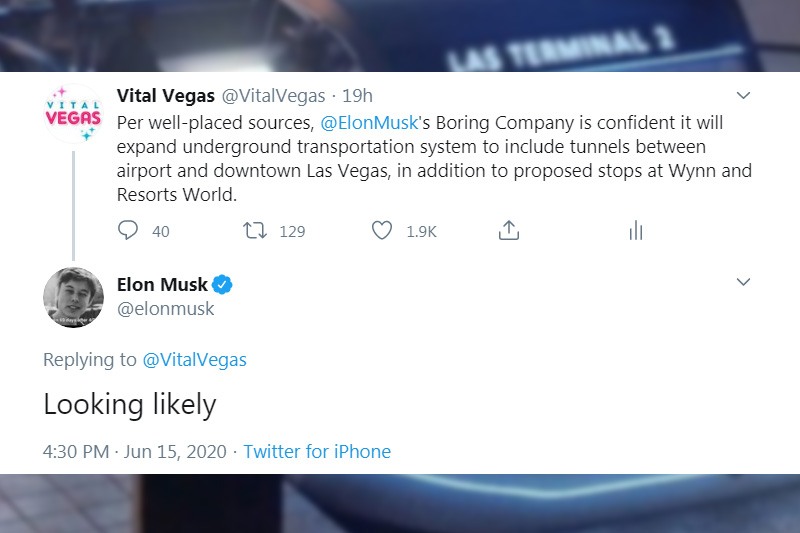 Chatter about the airport-to-downtown expansion follows on the heels of two major Las Vegas resorts officially signing up for passenger stops, Resorts World and Wynn Las Vegas.
Here's the map for the Resorts World tunnel plan.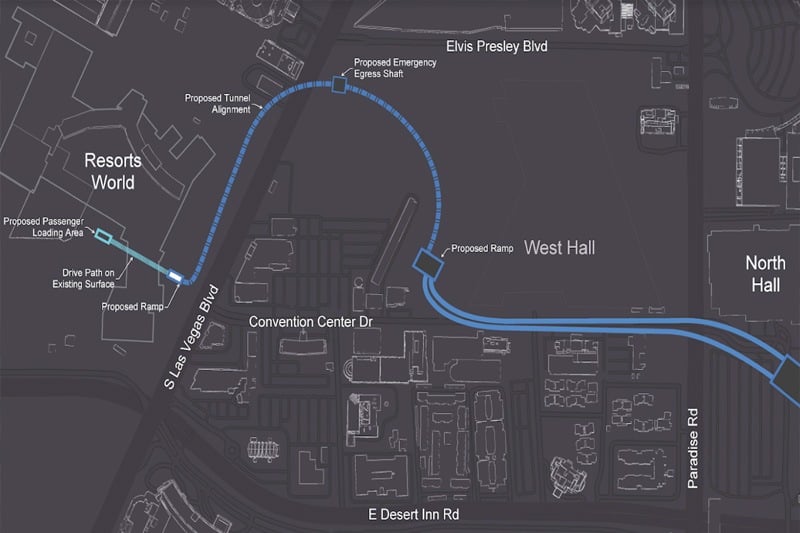 In case you suspect this is all a little whimsical, here's the letter from Resorts World to the powers that be.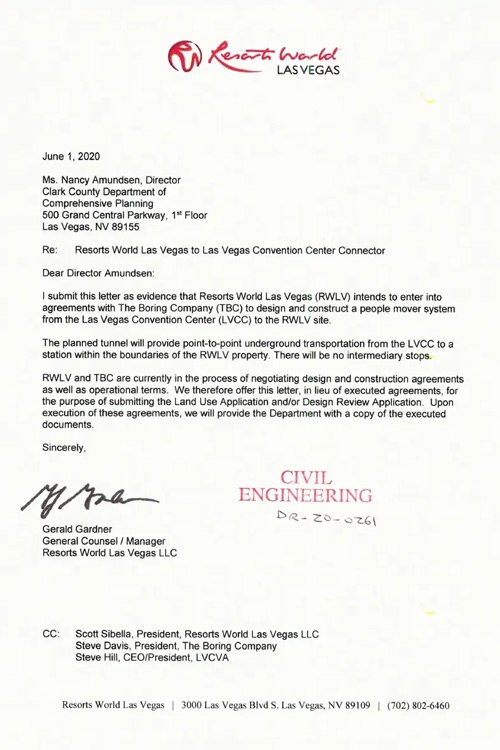 The Wynn tunnel will stop at Encore. Yes, there's a map. We wouldn't leave you hanging like that.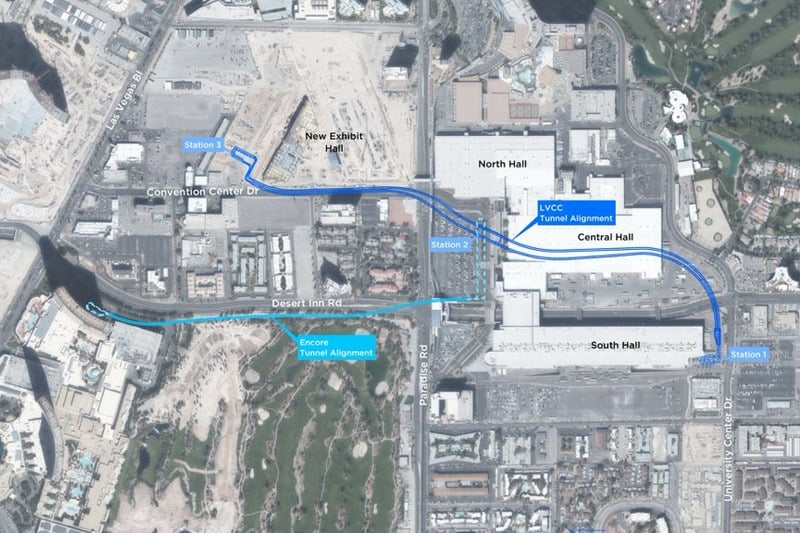 Here's the official letter from Wynn Resorts, and here's more about the announcement.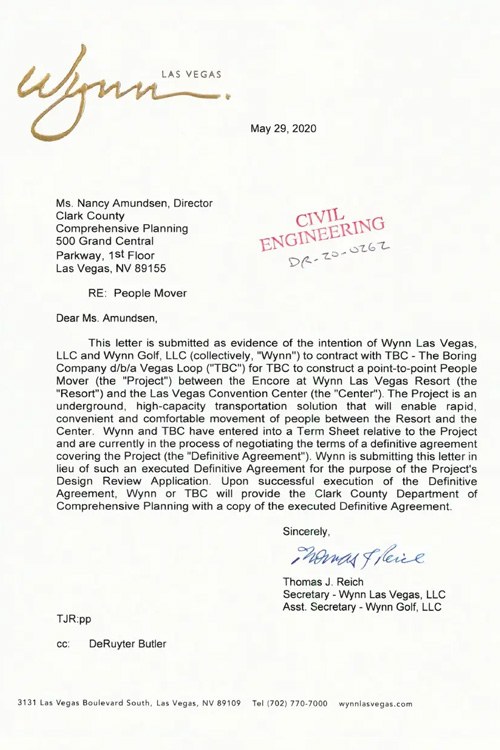 Each of the resorts clearly sees the benefit of having conventioneers dropped off at their doorsteps via this new transportation system.
See the full applications at TheVerge.com.
We anticipate more resorts jumping onboard, especially since we've been told Boring Co. is footing the bill for the tunneling. Casinos will be expected to contribute just the cost of the
"station" at their resort.
We're putting "station" in quotation marks because we understand Boring Co. learned a lot from its tunnels at the Las Vegas Convention Center. Specifically, they learned stations are expensive and not really needed.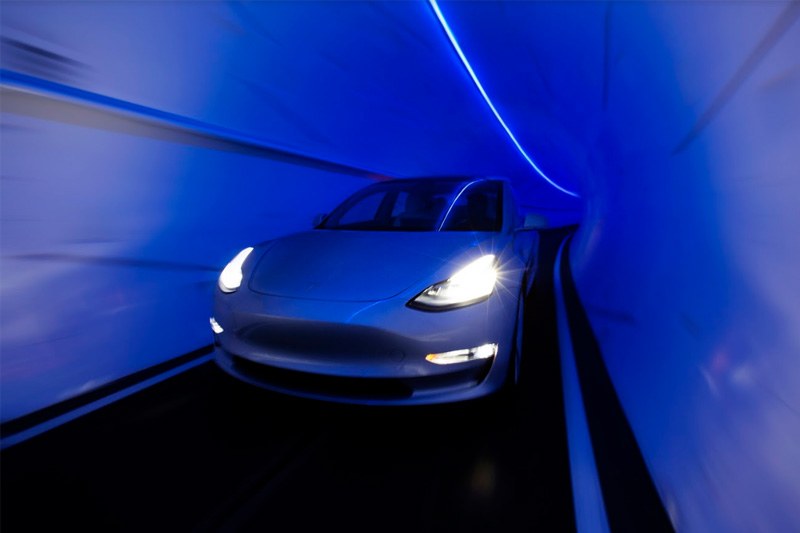 The casino stops are more likely to be like openings in the tunnel, where Tesla vehicles can emerge for drop-offs and pick-ups, then head back underground with minimal need for expensive structures and amenities.
Translation: The cost to casinos will be dozens of thousands of dollars, not millions.
You can get a sense of what's involved in this ramp/igloo rendering thingy. Pardon the technical jargon.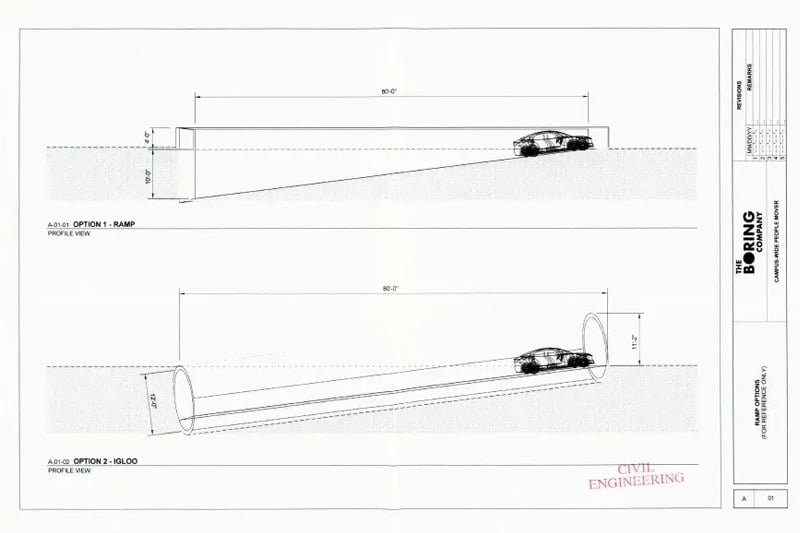 Here's what the drop-off will look like at Resorts World.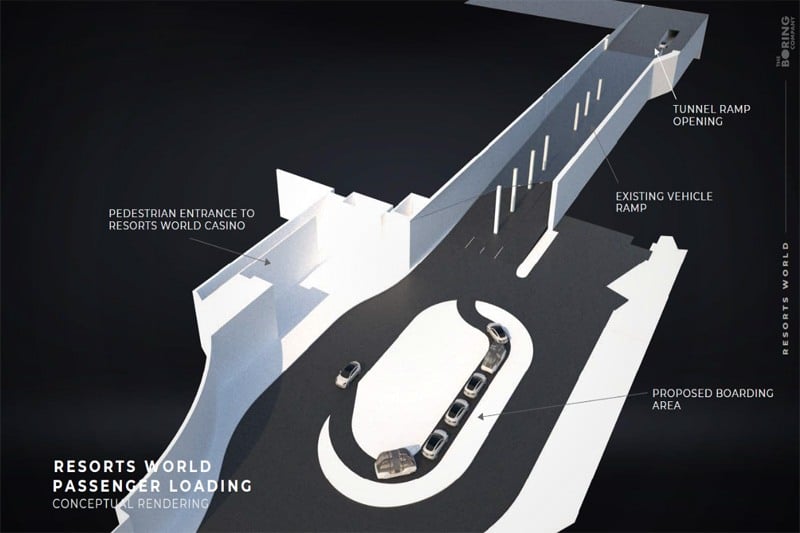 We learned another fascinating fact gleaned from the convention center project. Boring Co. is saving about $20,000 a pop for the controllers used to direct the drills. The company now uses Xbox controllers. We are not making this up.
Such efficiencies are why Boring Co. has been able to do two .8 mile tunnels at the Las Vegas Convention Center for a relatively paltry $52.5 million.
Elon Musk and his Boring Co. have silenced many skeptics, and Musk's team is now reaching out to resorts to find more partners, including at least one downtown.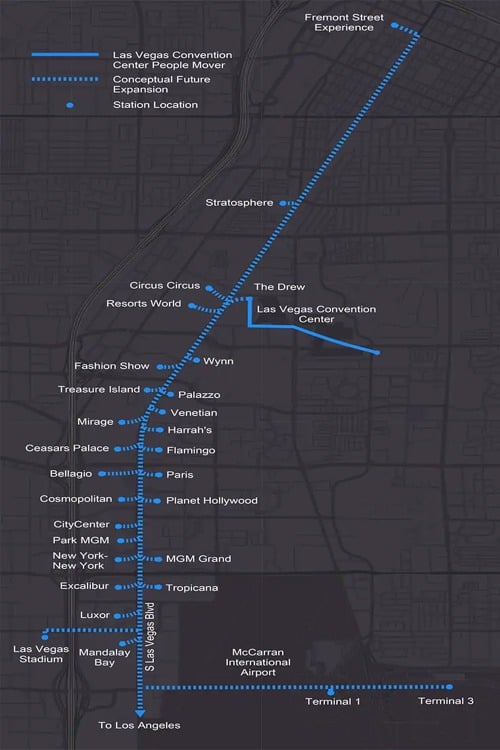 It appears at least some of Boring Co.'s "conceptual future expansions" are already in the works.
Just give it a minute.