Best Man Recreates Flamingo Experience After Wedding Delayed Due to Pandemic
The COVID-19 crisis has thrown a wrench in a lot of Las Vegas plans, especially for those overseas.
When travel restrictions forced a U.K. couple to delay their Las Vegas wedding plans, the best man was having none of it and created a Flamingo experience at home to mark the day the couple would've tied the knot.
The groom, James "Shamus" Foyster, shared the mind-blowingly thoughtful gesture on Twitter.
Flamingo fans will immediately recognize elements of the U.K. replica of Flamingo, including Bugsy's Bar, Carlos'n Charlie's and the resort's wildlife habitat.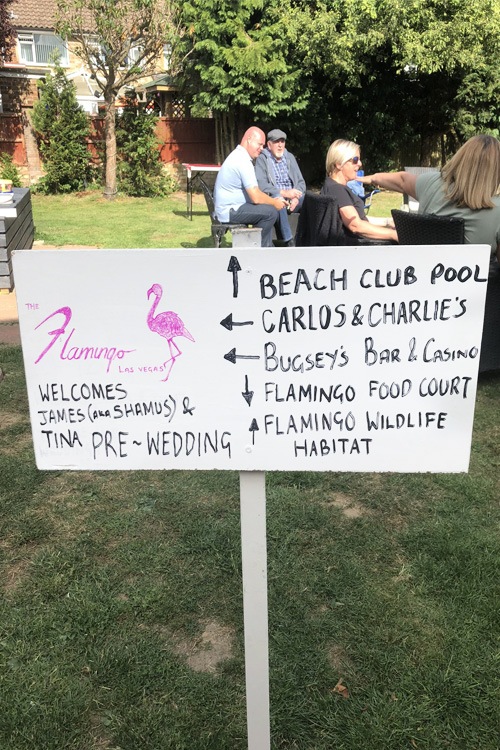 The folks involved in this fun homage to Las Vegas live in Crawley, West Sussex in the U.K.
Dave Morrison is the best man whose imagination and obvious appreciation for Las Vegas will live in infamy. Or whatever the positive version of "infamy" is. It will live in "famy." Let's go with that.
The group was supposed to arrive in Las Vegas on June 9, 2020, with the wedding on Sunday, June 14. But, alas, the best laid plans.
About 35 people were expected to fly into Las Vegas from the U.K., with additional relatives from Los Angeles.
The meticulously-constructed Flamingo would have to do. Any lapses in meticulousness were bridged by copious amounts of liquor, we are told reliably.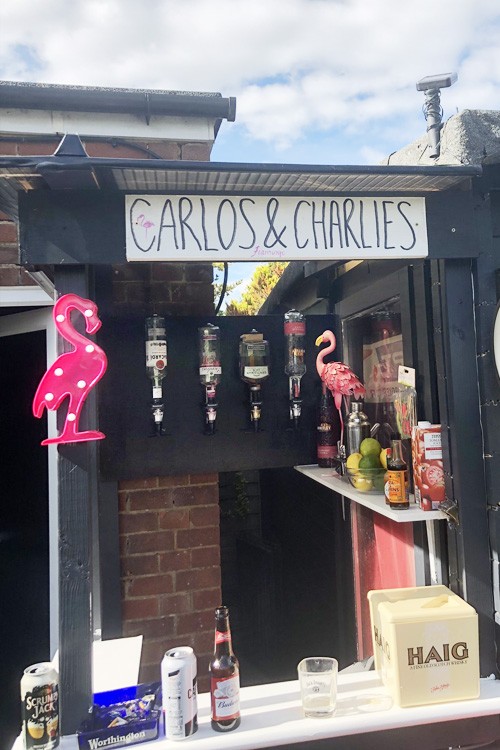 In true Vegas fashion, Shamus proposed to Tina at Coyote Ugly last year in Las Vegas.
The postponement of the wedding was doubly disappointing because the couple's son just turned 21, and this would've been his first visit to Las Vegas.
In some ways, though, the delay of the wedding will make a much better story.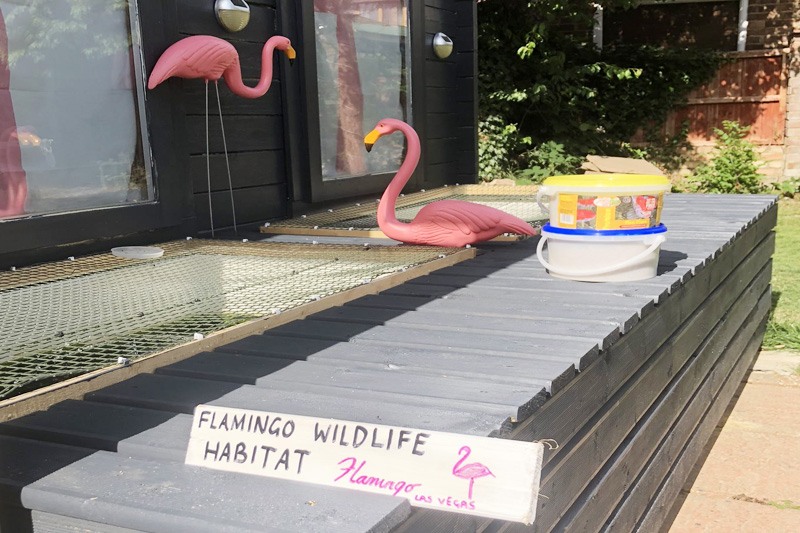 We get misty-eyed every time we look at these photos, mainly because we realize we need to find better friends (like Dave). Which helps us avoid thinking about the fact we probably need to
be a better friend (like Dave).
We also get a little weepy because of the obvious passion for Las Vegas being exhibited in Dave's expression of love for his pal.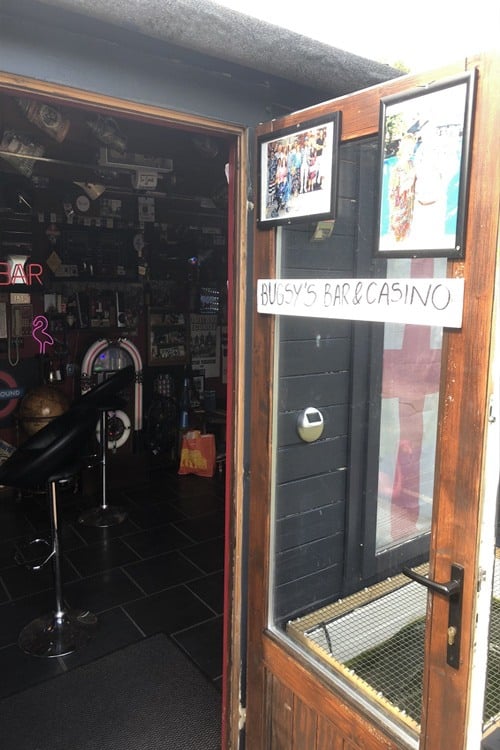 We have invited ourself to Shamus and Tina's wedding next year, and we're hoping this blog post will make it too awkward to say "no."
Here's to when we can all do Vegas properly again. In the meantime, some will have to make due with re-creating the Flamingo in their backyard.
Ultimately, Las Vegas isn't really so much a place as a spirit, an experience best enjoyed with the people we love. Las Vegas can't be duplicated, that spirit of unbridled fun clearly can.
Big thanks to Shamus and Dave for sharing their story, and Las Vegas spirit, with us.