Ellis Island Tiki Lounge is Like a Luau in Your Pants
Look, we've written more than 2,000 headlines for this site, not every one can be gold.
Let's not allow the visual of a luau in your pants distract from the fact the pop-up tiki lounge at Ellis Island is awesome, and we've got the photos to prove it.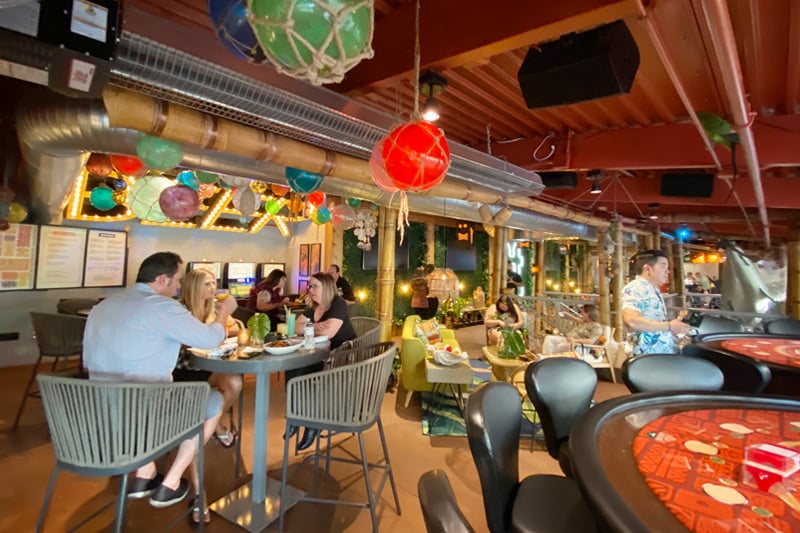 The new tiki lounge, called The Island at Ellis, is on the second floor of the Front Yard, a restaurant venue attached to the popular family-owned casino.
The team at Ellis Island went all out to decorate the place, and nailed it on the tropical vibe.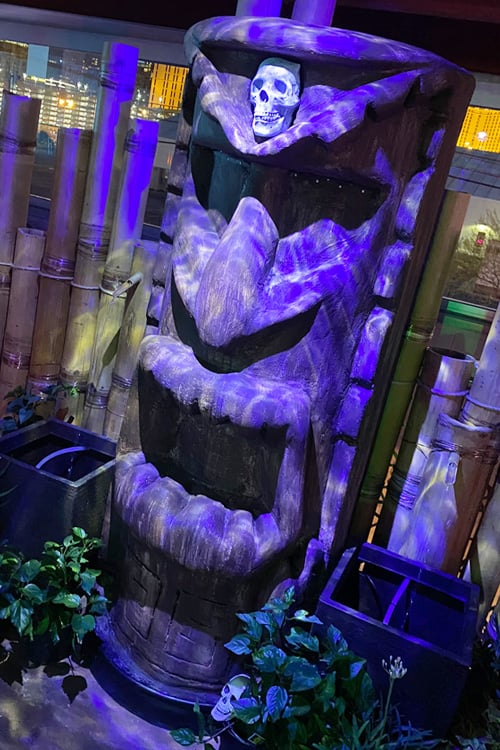 The food is excellent, although the menu is somewhat limited.
The options are coconut shrimp, pork belly bites, wings, a quesadilla, pizza and a couple of burgers.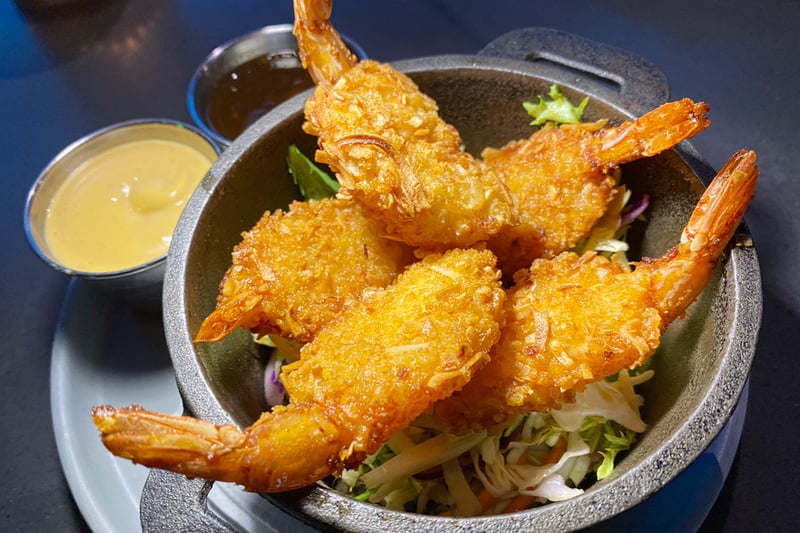 And yes, the pizza is delicious, despite the fact pineapple should never, ever be on pizza. Everyone knows that.
Guests of Front Yard can order items from the tiki lounge menu, but not the other way around.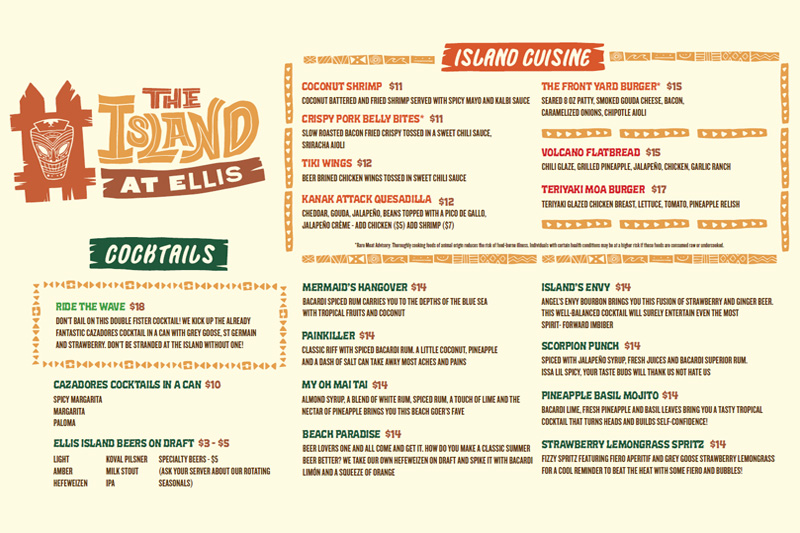 The specialty cocktails are equally awesome! From what we remember, we highly recommend the Painkiller and Mermaid's Hangover.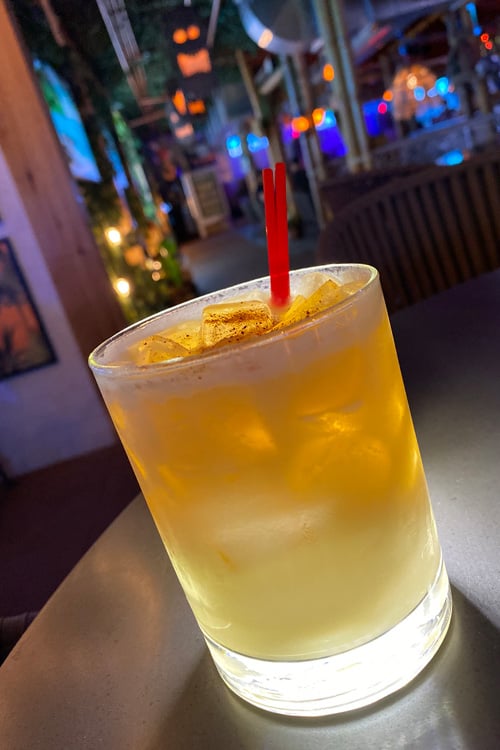 Once you've worked your way through the food menu and cocktails, it's time to play.
There are two blackjack tables in the new tiki lounge, and four very generous, branded slot machines.
We had a couple of nice video poker hits just to ensure our visit was especially memorable.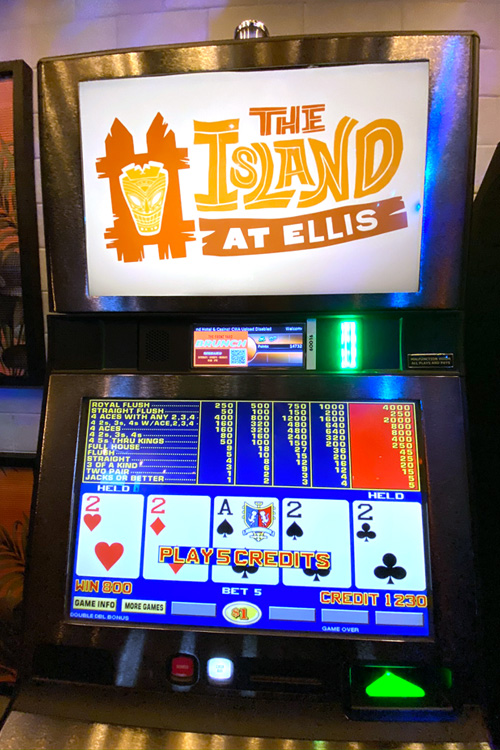 Also memorable is a 15-foot swordfish hanging in the tiki lounge.
Fun fact: It's a replica of an actual swordfish caught by the patriarch of the Ellis family, Gary Ellis, easily one of the nicest casino owners in Las Vegas, despite how the swordfish feels about him.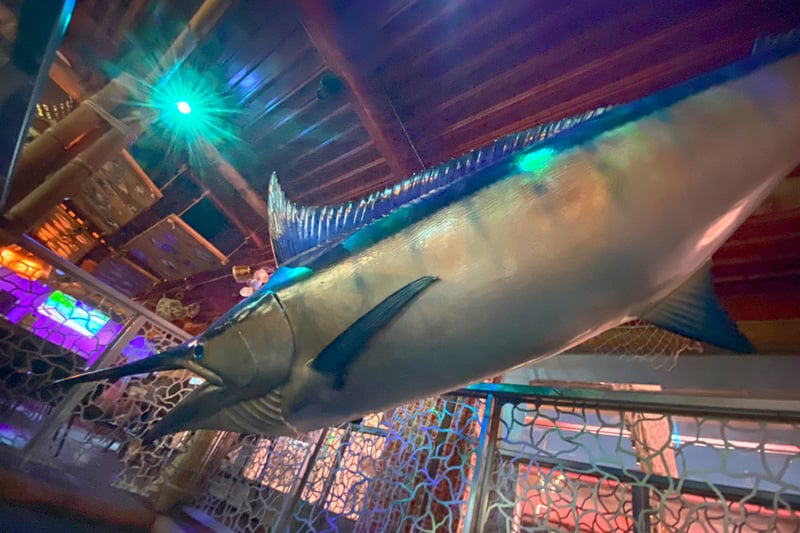 Officially, The Island at Ellis is supposed to go away after July 4, but no way that's happening if we have anything to say about it. Which we don't, but still. We expect the tiki lounge will be extended a month or two beyond its announced expiration date.
The tiki lounge is open Saturdays and Sundays, 10:00 a.m. to 3:00 p.m. and 4:00 p.m. to midnight; Mondays from 10:00 a.m. to 3:00 p.m. and 4-10 p.m.; Tuesdays through Thursdays, 4:00 p.m. to 10 p.m.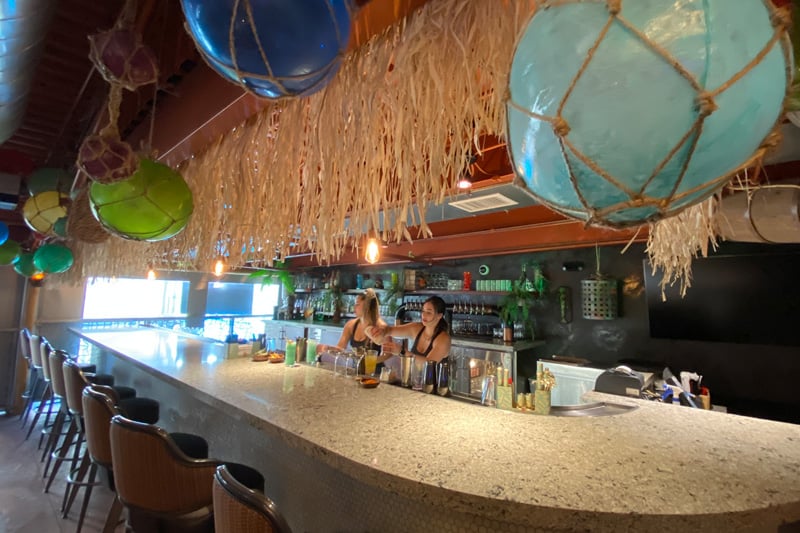 Props to Ellis Island, already know for the freshness of its beer (there's a brewery on-site), the lowness of its table minimums and fleekness of its barbeque, for finding a creative way to give guests another reason to visit.
If you hit the pop-up tiki lounge at Ellis Island, let us know what you think, but only if you agree with our take. If you disagree, have another Painkiller and get back to us.
Update (6/27/21): As predicted, the tiki lounge at Ellis Island has been extended through at least August 1, 2021.