Electra Cocktail Club Debuts at Palazzo Las Vegas
There's a new lounge at Palazzo Las Vegas, Electra Cocktail Club, and our liver remains a somewhat viable organ, so we had to check it out.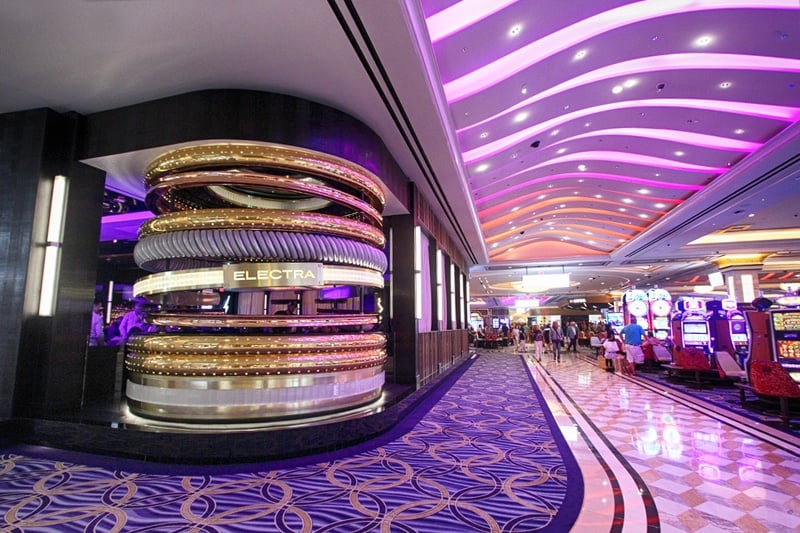 We love new casino lounges. Partially because of the liquor, but mainly because of the marketing.
The news release for Electra calls it "an inventive collision of energy and style."
The Palazzo's Web site states, "Magnetic in its appeal, fashionable in its aesthetic and garnished with a dash of the surreal, Electra is where avant-garde cocktail creation challenges the limits of tradition in a kinetically charged environment."
We quite enjoyed our visit, anyway.

At Electra, you may not experience a "dash of the surreal," but the vibe is undeniably appealing.
As advertised, the decor features "brass, granite, etched metals and custom wall coverings," but the real draw is a massive video screen along one wall of the lounge.
The video display (made up of 34 screens) spans 40 feet and boasts 70 million pixels. Yes, we counted, and your skepticism is duly noted.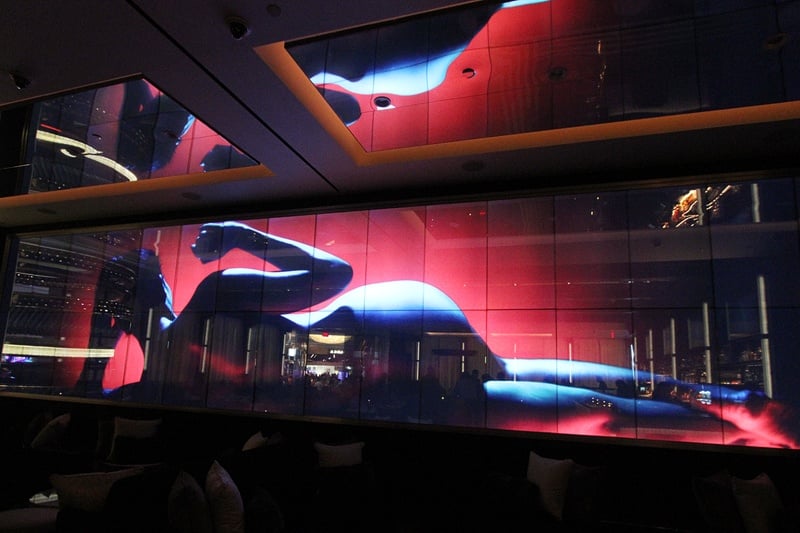 The cocktail menu at Electra is extensive, and it's clear a lot of care has been taken to create drinks that are accessible while being inventive. Many were inspired by classics, nearly all cost in the $18 range.
Yes, Electra is further proof $18 is the new $12 in Strip cocktail lounges. Just go with it, you're in Las Vegas!
We were delighted to see Electra named a cocktail after us, the Trouble Maker. The Trouble Maker has vodka, sweet vermouth, fresh cucumber, lemon and strawberry.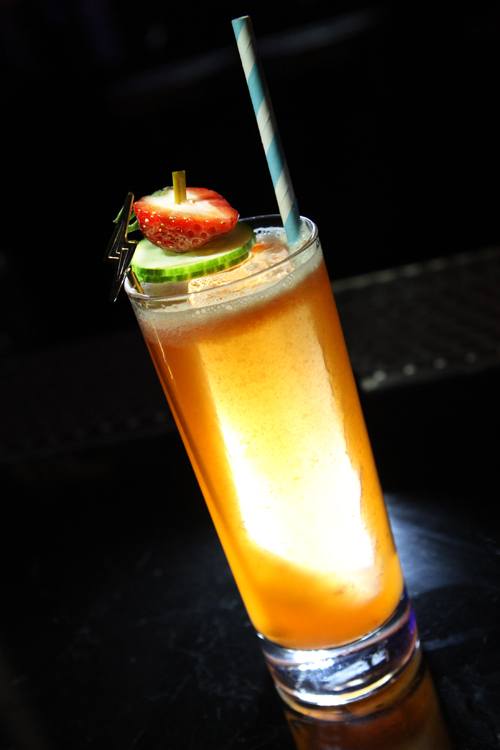 The drink was quite good, although our experience of it was tainted by the fact Electra only uses paper straws. It's amazing Las Vegas venues so committed to flavorful drinks would force guests to drink through paper straws, an experience akin to sucking a gourmet meal through the cardboard tubes found inside holiday wrapping paper.
In addition to that annoyance, we were dismayed to see much of our glass was taken up by a large, rectangular piece of ice. "Presentation ice" as we've taken to call it, or "flair ice" if you prefer.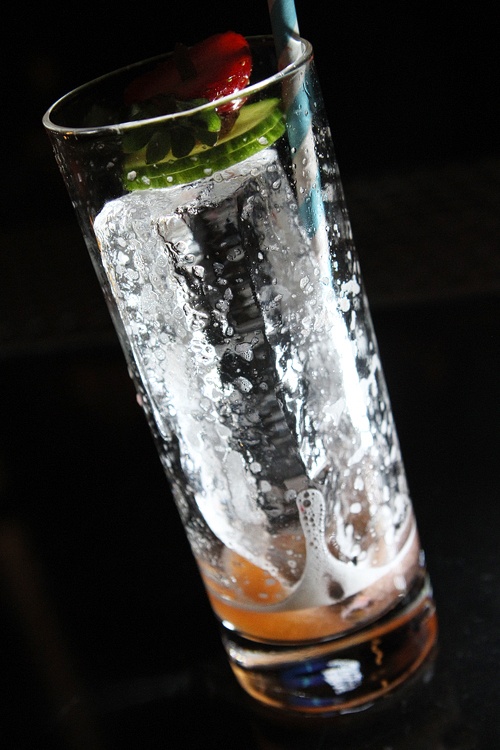 Still, the Trouble Maker was a pleasing cocktail in an environment that conveys a touch of class without being pretentious.
We were surprised and delighted to learn the music volume at Electra was perfect. Which, in our world, means it's loud enough to give the room energy while allowing for conversation without screaming one's way to a case of laryngitis.
The DJ deserves a nod as he deftly delivered on the promised "celebration of all genres of rock from old and modern to indie and synth mixed with current hip hop."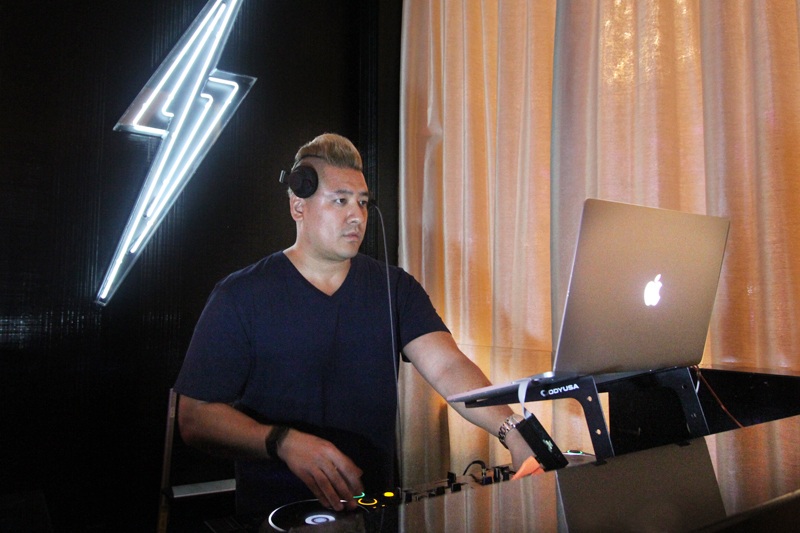 Electra Cocktail Club seems a great place to meet up with friends or make new ones, and if you can adjust to the idea cocktails cost $18 a pop, you're in for a great night out in Vegas.
It's worth mentioning, by the way, customers at Electra are given a free bottle of water (a $6 value in some of these places) and parking is still free at Venetian and Palazzo.
While you're at Palazzo, make sure to stop in at another upscale lounge, Rosina.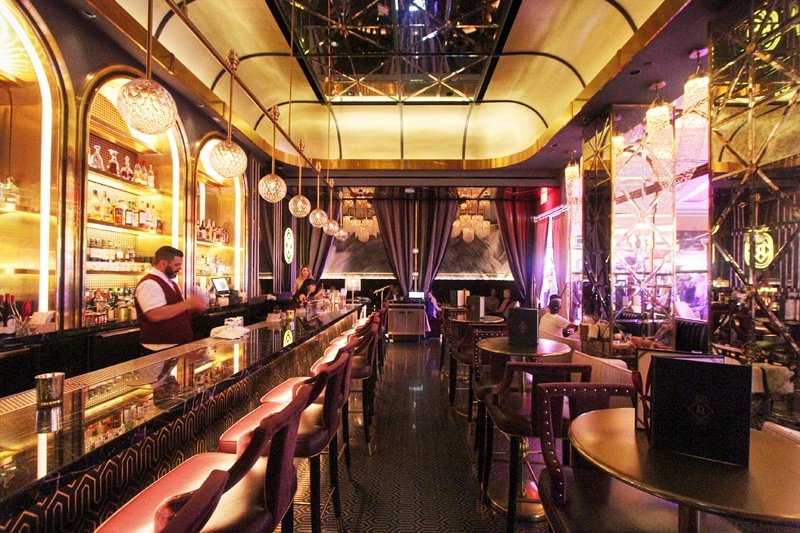 Rosina opened in December 2017, and is part of what's described as "the trinity that is The Venetian Cocktail Collective." The third part of the "trinity" is The Dorsey, in the Venetian, that opened in December 2016.
Rosina is more intimate than Electra, and the cocktail menu is much smaller.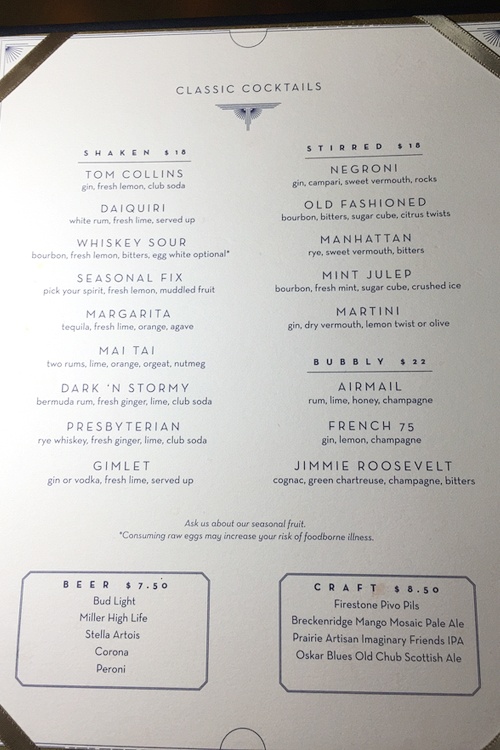 The decor of Rosina features crystal chandeliers, high-top tables and u-shaped banquettes, perfectly suited for groups of six or eight.
Here, the music is more mellow, with an emphasis on soul, R&B and jazz, clearly intended to serve as counter-programming to Electra.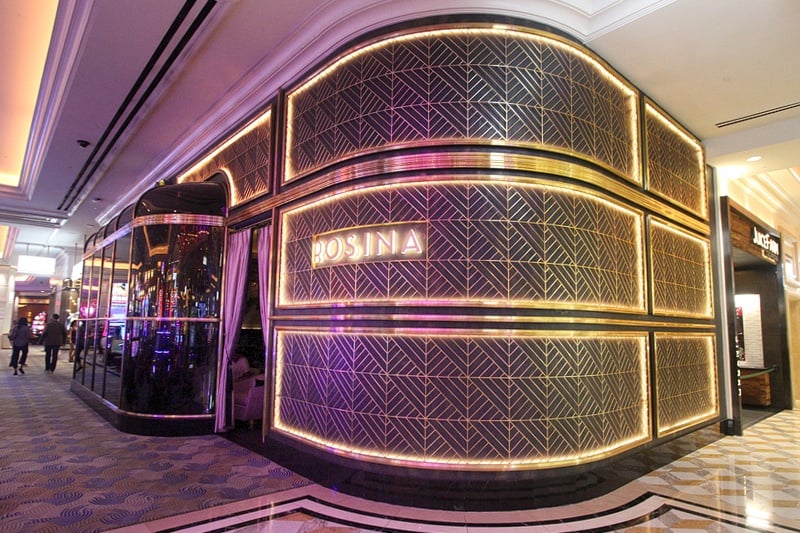 With the opening of Electra, Palazzo is now brimming with lounge options.
Dress up (or not), choose the lounge that suits your mood and let Las Vegas do what it does best. Namely, help you get lucky.
Actual results may vary.
Electra and Rosina at Palazzo