Downtown Las Vegas Archway Is a Go Again
Construction of a downtown welcome arch is back on track, according to our sources.
The long-awaited archway will be located near the foot of The Strat, between E. St. Louis Ave. and W. Bob Stupak Ave.
Road closures and construction will begin July 30, 2020.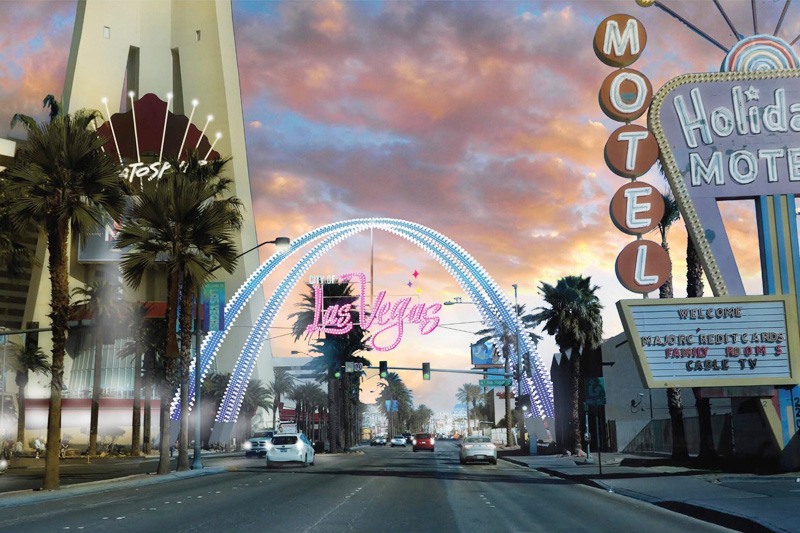 The downtown Las Vegas welcome archway should be completed by August 28, 2020.
The archway is expected to cost about $6.5 million.
Construction was originally supposed to start on March 16, 2020, but the schedule was shifted.
Because it's 2020. Shift happens.
The first component of the "downtown gateway" project opened several months ago. The display offers visitors a photo op with larger-than-life showgirls, dice, chips and a roulette wheel. See more.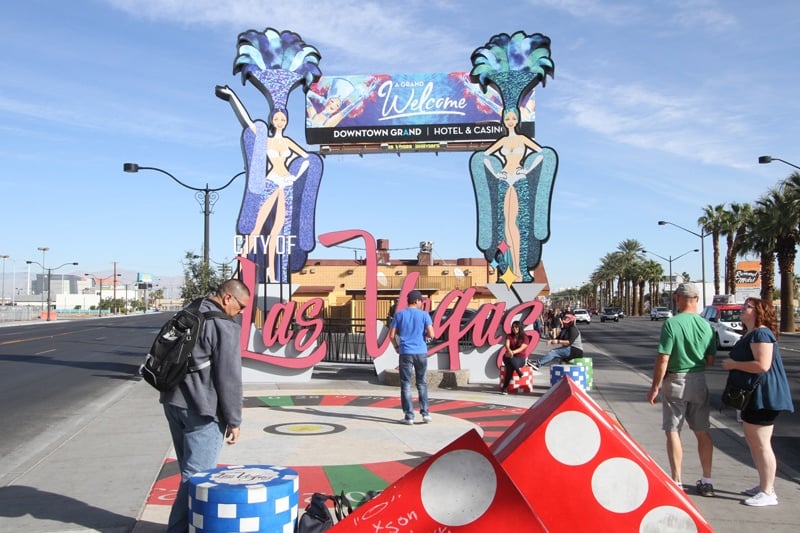 While we we skeptical tourists would stop at the welcome display, we've driven by it dozens of times and people were taking advantage of the photo op virtually every time, day or night.
We expect the new downtown archway will get a similar positive response.
We're always up for something new and shiny, and the new downtown Las Vegas welcome archway certainly qualifies.