Downtown Grand Shows Off Fanciful New Facade
The scaffolding has finally come down at the Downtown Grand, formerly the Lady Luck, and we've got some fresh-out-of-the-camera photos of what's been revealed.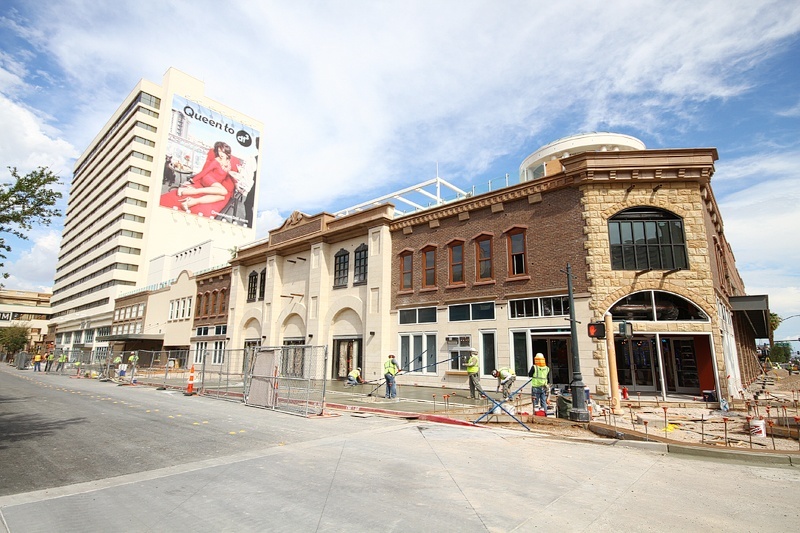 With the scaffolding removed, we're able to get a better look at the vintage facades, resembling a small town from a bygone era, harkening back to a simpler time.
We happen to be fans of harkening. Just, please, before you harken, make sure to warm up first or you might pull something.
Across the street from the Disneyland Main Street motif, the sign for The Commissary food court has gone up.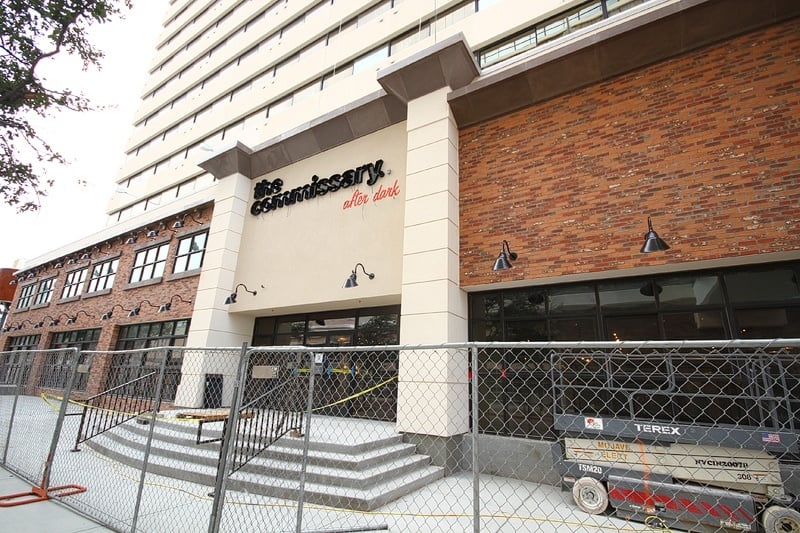 At Downtown Grand, old is the new new!
Which, we're thinking, Downtown Grand should put on a T-shirt or something.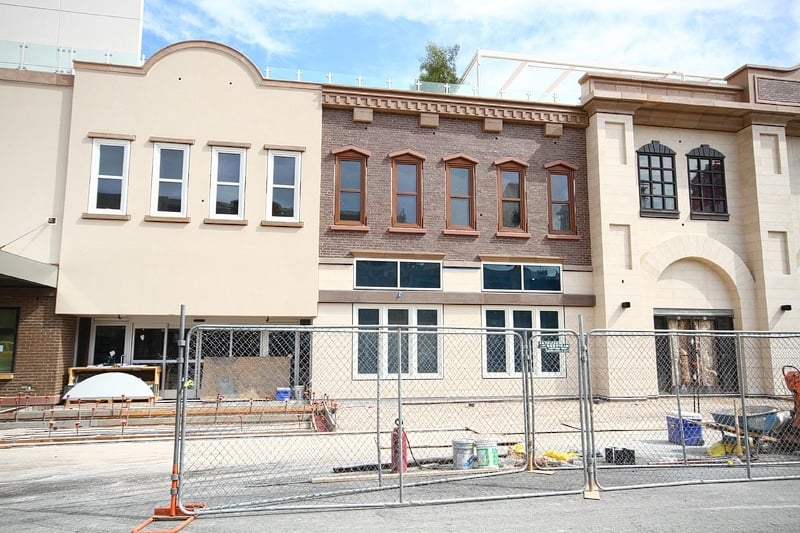 More than simply a renovated hotel, this project seeks to create a dining and retail district, a micro-community of sorts, along a privately-owned street, Third Street. The area has been dubbed Downtown Third.
An eclectic mix of new restaurant and drinkery options (17 establishments in all) are on the way, building upon a stable of existing downtown favorites: Triple George restaurant, Mob Bar and Hogs & Heifers, a popular biker bar.
Rumor has it the owner of Hogs & Heifers isn't thrilled with some of the changes happening on Third Street (she declined an offer to be bought out), but we suspect she'll get on board when she sees the influx of new customers drawn by Downtown Grand's grand design. Read more about this colorful character.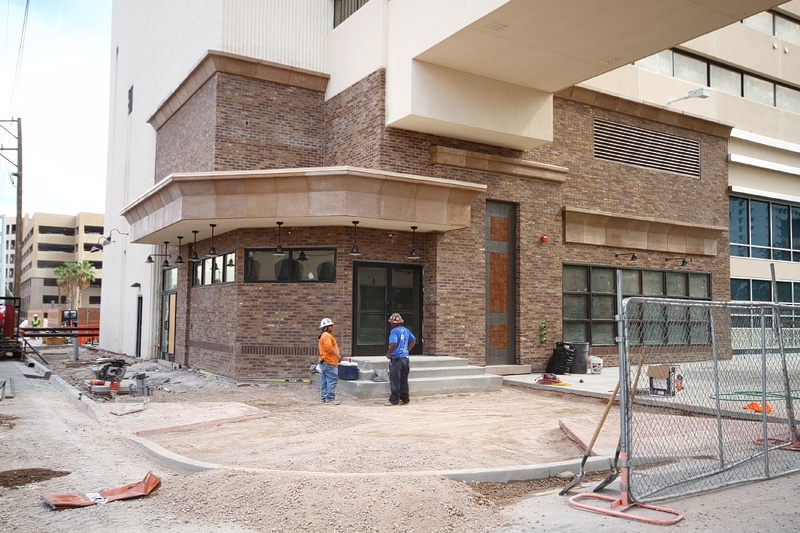 Downtown Grand, owned by Fifth Street Gaming, will have 600 slot machines, 28 table games and 634 hotel rooms. And at least one Las Vegas blog photographing its every move.
Downtown Grand is almost here, and we can't wait. In the meantime, our awesome photos will have to tide you over.
Downtown Grand Renovations