Criss Angel, Franco Dragone Reveal "Amystika" at Planet Hollywood
Magician Criss Angel and Cirque du Soleil alum Franco Dragone teased a collaboration in February 2021, now we know what they've been up to.
The duo has announced a new show at Planet Hollywood, "Amystika, The Secret Revealed." Preview performances begin Dec. 27, 2021.
The show looks like pretty standard stuff, but the announcement is already worth the price of admission, buzzwordwise.

Fun fact: Amystika is the name of a garden at Criss Angel's house. As for it being "secret," well, it's on the Internet, not so much.
The announcement begins by checking off several gobbledygook boxes: "Criss Angel's Theater comes alive in an immersive, interactive spectacle that rewinds time to the days before he was the Mindfreak."
Fun fact: Every news release about anything Las Vegas-related has contained the words "immersive" and "interactive" since 2019. It's the law.
The announcement gets better, of course.
"'Amystika' conjures the fantastical and the mysterious and unleashes a visual feast of hope and triumph, proving that anything is possible when you believe in your dreams. This euphoric, enigmatic world pushes the boundaries of reality like never before as a real firestorm ignites and engulfs a human body, a tornado rages through the theater and a blizzard of snow falls so heavy it challenges the audience to see their own hands."
Angel and Dragone collaborating is like two runaway trains pulling freight cars loaded with weaponized WTF barreling toward each other at 100 miles an hour. It's impossible to not watch.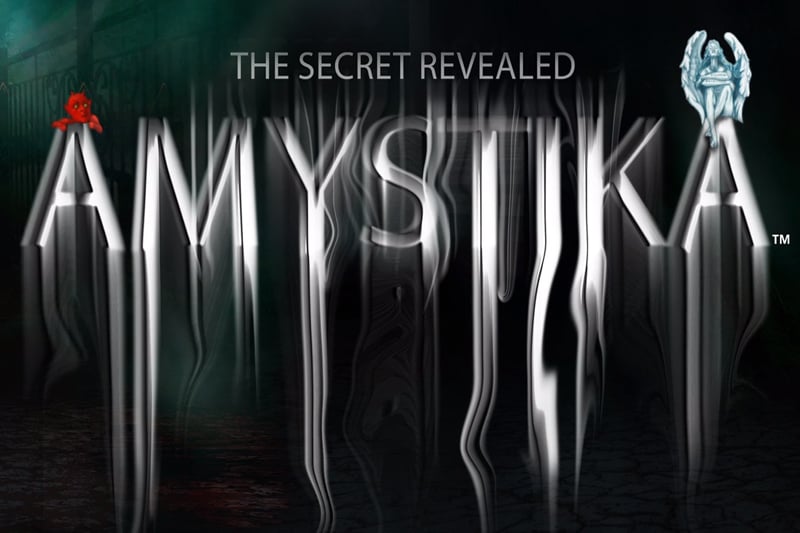 Please, sir, may we have some more?
"No pre-show gags, no banter, no old-fashioned theatrical ceremonies," said Dragone.
Can't be sure, but it sounds like Dragone is trash-talking the baby in "Mystere." Or maybe the clown. Whatever. It's the the show Dragone created! So, Dragone just dissed himself. Bold move.
Dragone, of course, is the creative visionary who helped make Cirque du Soleil the entertainment juggernaut it has become. He directed a slew of iconic Las Vegas shows, including "O" and "Le Reve."
Not one to be outdone on the WTF front, Angel adds, "This is a new breed of entertainment that's beautiful, haunting, mysterious and inspiring. We believe it will be an immersive utopia!"
Yes, an actual adult human being signed off on that quote. And his people let him.
Probably unrelated, but cannabis is now legal in Nevada. Just saying.
Details about the actual show are scarce, and at first we were unclear if Angel was even in the show.
We asked Planet Hollywood via Twitter if Criss Angel is in the show, and they replied in the affirmative.
— Planet Hollywood (@PHVegas) November 12, 2021
The show is described as a "A New Mindfreak Prequel."
The show's sizzle reel has a fire-breather, an avalanche of simulated snowflakes being blown toward the audience and a guy on fire.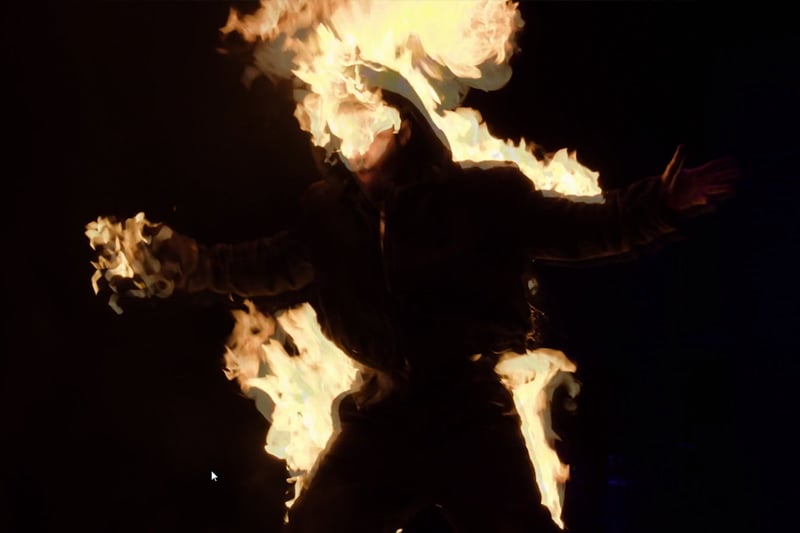 You can watch the video teaser (or purchase tickets) on Criss Angel's Web site.
Here's are some predications about "Amystika."
"Amystika" will be visually impressive.
"Amystika" will take itself too seriously.
"Amystika" will have lots of razzle-dazzle, including big illusions and stunts.
"Amystika" won't have a plot, so it will be popular with international travelers (because understanding English won't be a prerequisite of enjoying it).
The popcorn and candy will be too expensive at "Amystika."
"Amystika" will get a standing ovation on opening night.
And, yes, we are repeating "Amystika" over and over because that's the only way anyone's going to remember it.
We are encouraged by the news one of our favorite comedy-magicians, Mike Hammer, will be featured in the show. Hammer is a resident performer at Four Queens downtown.
We are less encouraged by the discovery of some video of what is described as a "rare test show" of "Amystika" from 2000. We suspect it bears no resemblance to the new show, but you sort of can't unsee it.
That video aside, Criss Angel and Franco Dragone each have strong track records of success, so their combined magical powers should give "Amystika" a fighting chance at Planet Hollywood.
Reminder: We tease because we love. And because Criss Angel's people blocked us on Twitter. Rude.