Countdown Live Escape Games Are a Thrilling Way to Flex Your Brain in Las Vegas
So, you think you've done all the offbeat things there are to do in Las Vegas? You've driven a NASCAR race car, moved mountains with an excavator at Dig This and visited the Zombie Apocalypse Store.
Well, there's a new game in town. You and your brain and going to love it.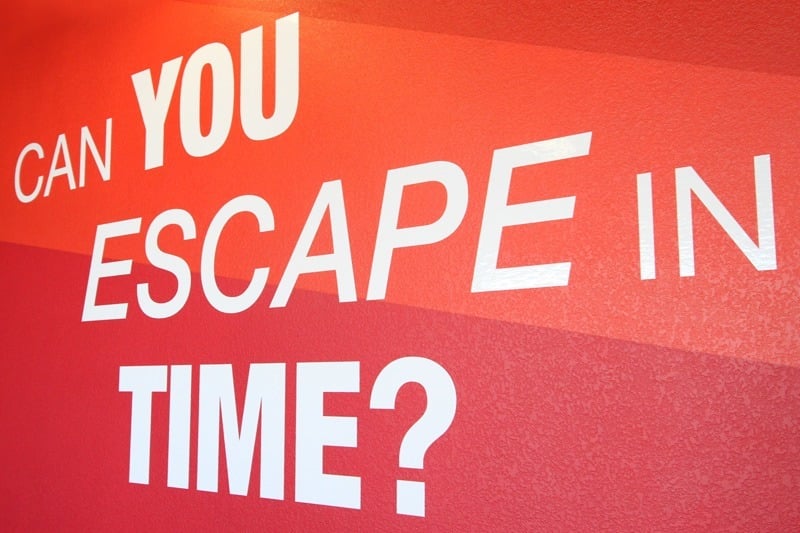 Live escape games are all the rage at the moment, despite the fact we didn't entirely know they existed until recently.
What are live escape games? They're interactive puzzles, where you and friends are locked in a
room and you have to follow clues to escape.
While there are several live escape games in Las Vegas, we heard great things about Countdown Live Escape Games, so that's the one we tried. And conquered. Hard.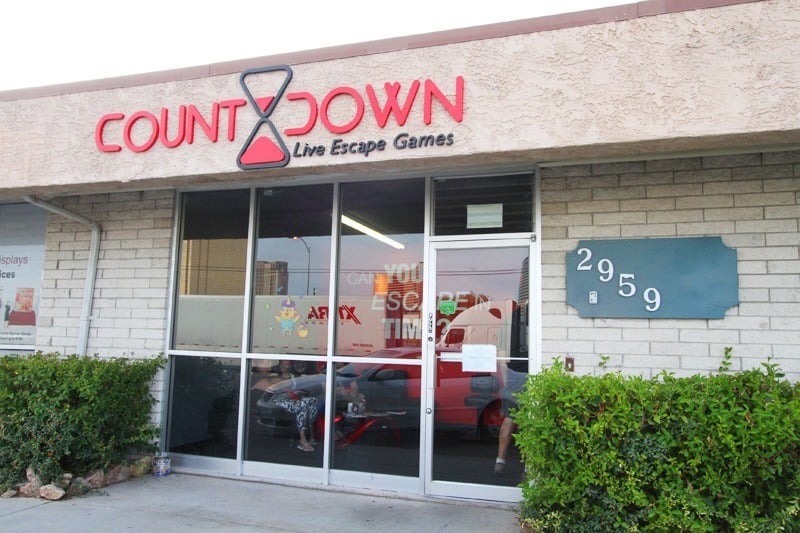 Countdown Live Escape Games is located a few minutes off the Las Vegas Strip, in what amounts to an industrial park. Finding it is the first of many puzzles you'll encounter.
The address is 2959 Westwood Drive, Las Vegas. Again, the address is 2959 Westwood Drive, Las Vegas. We are repeating this because as we start talking about the escape game we tried, we won't be able to share specific clues (we don't want to ruin your experience), but we can say it's really, really important you remember this address: 2959 Westwood Drive, Las Vegas. Just saying.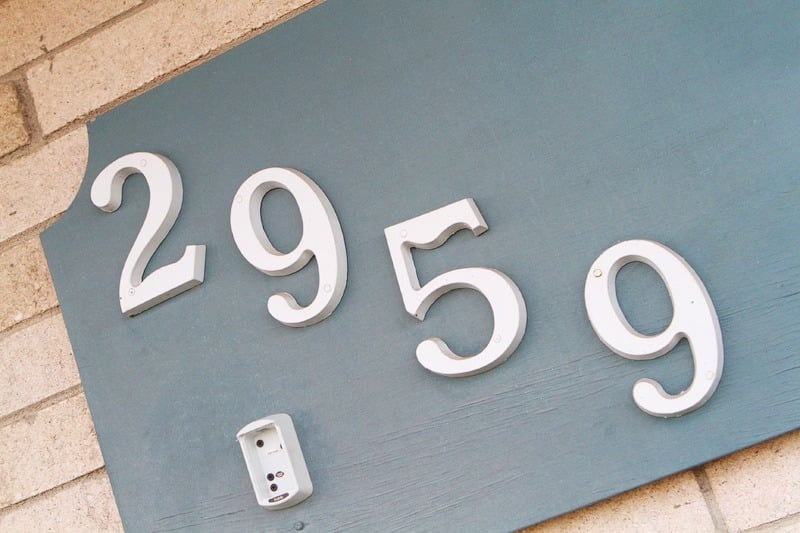 Once you arrive at Countdown, you and your friends or co-workers, or possibly strangers, sign a
waiver which, since this blog is a male, we didn't actually read.
Then you're locked in a room. Don't have a freak-out. Yet.
At Countdown, there are three themed rooms to choose from, two-thirds of which are horror-
inspired. We played, anyway.
The easiest room is the Sherlock room, which is also family-friendly. There's also the Chop Shop and the Atelophobia room. "Easiest" is a relative term here, because the Sherlock room has a mere 27% escape rate. Chop Shop has a 21% escape rate and the Atelophobia room has a 24% escape rate.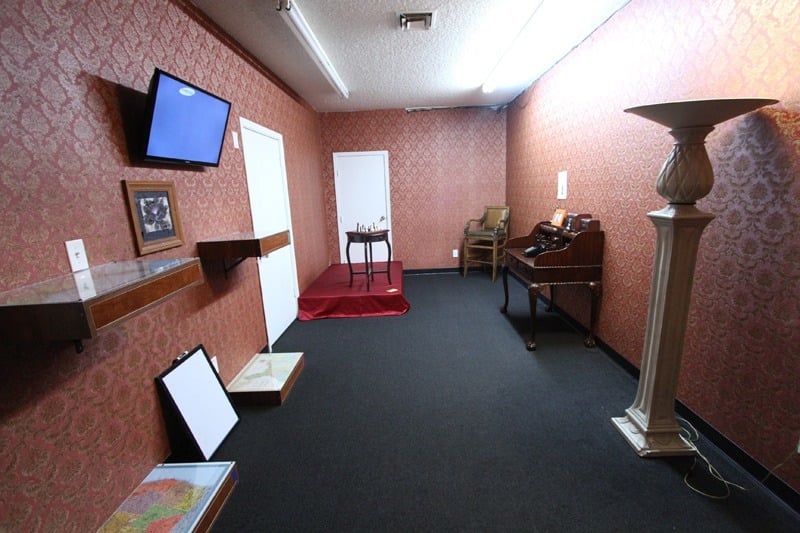 The Chop Shop room (pictured below) is super creepy, so wear clothing you're willing to get blood on. Ditto the Atelophobia room. Fair warning.
Once locked in your room, the adventure begins. A clock counts down (hence the name of the
place), and guests have 60 minutes to solve their puzzles and escape the room.
There are props strewn about the room, some relevant to the potential escape, others not.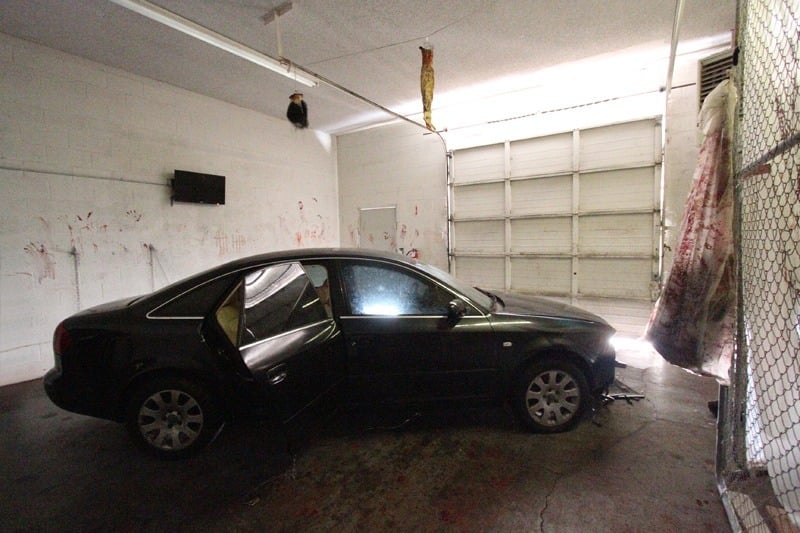 The Atelophobia room is based upon a horror movie of the same name. "Atelophobia" is the fear of not being good enough. Which we're pretty sure everyone feels once they've begun a live escape game.
The time pressure adds to the excitement of the game, but the real thrill comes from each part of the overall mystery being solved.
As we said, we can't really talk about the specific clues. Especially any that related to the
address of the place. You've forgotten already, haven't you? Well, we still have hope for your
live escape game success.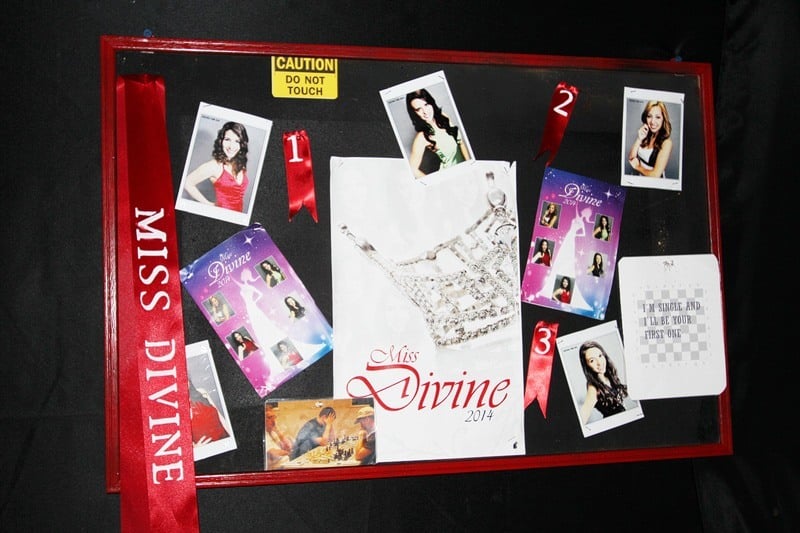 The puzzles in the horror-themed rooms are punctuated with elements of an interactive haunted house. Pay no attention, you have puzzles to solve.
We will say the clues are ingenious, and one has a true sense of accomplishment as each piece of the puzzle falls into place. Some of the most enjoyable moments come from the fact clues are sometimes presented out of order, useless until later in the game.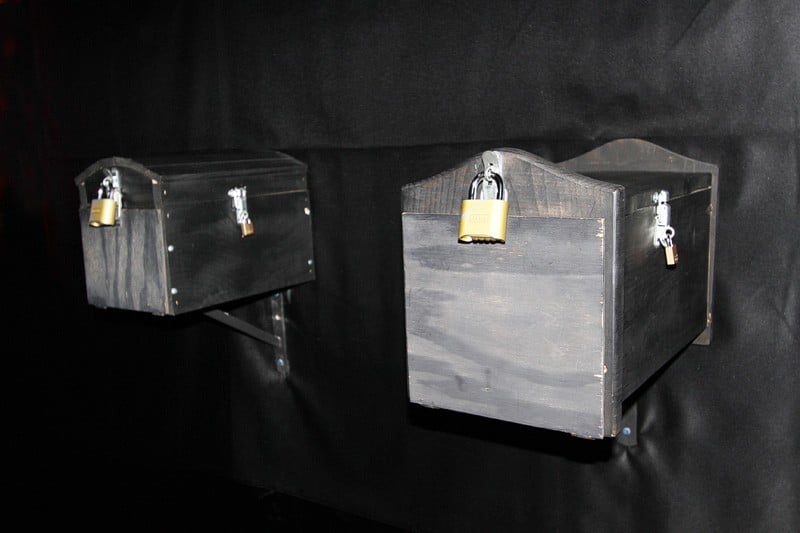 Staffers at Countdown Live Escape Games observe the game from outside the room, both to ensure the safety of guests and, at one point in the game, to offer assistance. The offer of help (think "phone a friend") can be declined, but nobody declines.
We're pleased to report our intrepid team of players escaped the room with 11 minutes and 53
seconds to spare.
The feeling of collectively solving all the puzzles and escaping the room was surprisingly fun,
and the buzz lasts long after guests emerge from the room.
If you haven't done a live escape game before, it's a must-do in Las Vegas!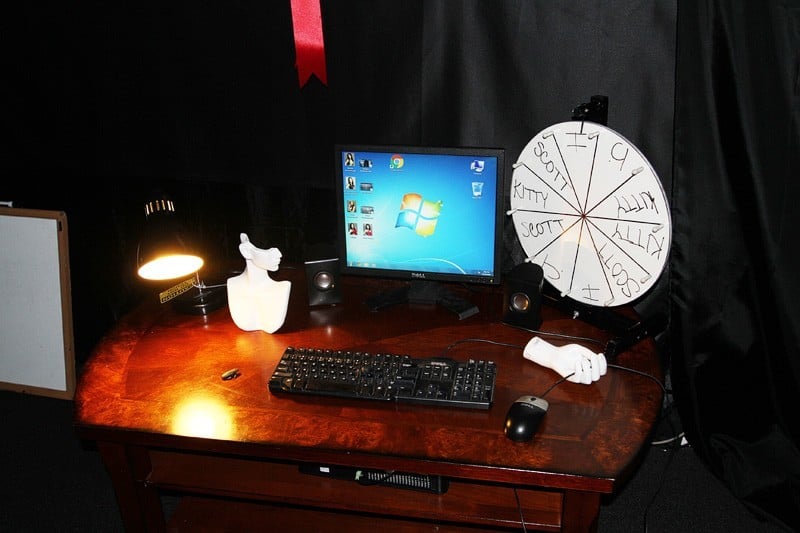 Countdown Live Escape Games cost $35 a person. If you try another room on the same day, it's $25. Save $5 with the exclusive VitalVegas.com discount code "COUNTDOWN" when you're booking a ticket. And by "exclusive," of course, we mean "We sound important when we call things exclusives."
Oh, and check in on Yelp and get a free soda or water. Hydration is important when you're problem-solving.
Learn more about Countdown Live Escape Games at the official Web site.
Don't be surprised if the rooms available during your visit differ from the ones there now. Room
themes are changed out to keep things interesting, and we hear a science fiction-themed room is set to replace the gory Chop Shop. We are so going back to try that one. Who's with us, nerds?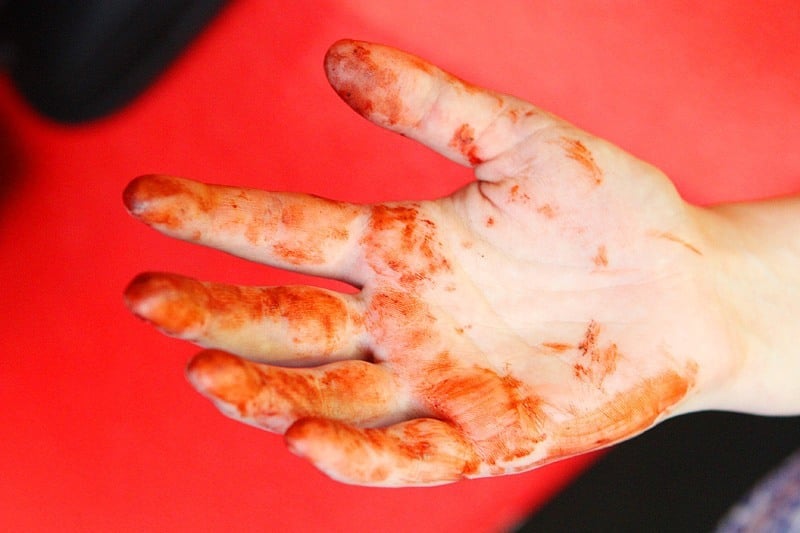 Here are the other live escape games in Las Vegas, in case your brain is in need of
additional stimulation: Live Game Escape, Lock Down Vegas and Live Escape Adventure.
Special thanks to Kitty Lusby, a fellow blogger who was the first to inform us escape rooms exist and who arranged for our hosted visit to Countdown Live Escape Games.
If you try a live escape game, we'd love to hear about your adventure! Remember, there's no shame in failing to escape your room.
Humiliation, yes, but no shame. Those are different things, right?